Three Dark Crowns #2
Release Date:
September 19, 2017
Genre:
Young Adult Fantasy
Heat:
mentions of sex amongst the characters, but no details
Multiple POV
- 3rd person
Format:
paperback purchased from Chapters Indigo
About The Book
The battle for the Crown has begun, but which of the three sisters will prevail?
With the unforgettable events of the Quickening behind them and the Ascension Year underway, all bets are off. Katharine, once the weak and feeble sister, is stronger than ever before. Arsinoe, after discovering the truth about her powers, must figure out how to make her secret talent work in her favor without anyone finding out. And Mirabella, once thought to be the strongest sister of all and the certain Queen Crowned, faces attacks like never before—ones that put those around her in danger she can't seem to prevent.
In this enthralling sequel to Kendare Blake's New York Times bestselling Three Dark Crowns, Fennbirn's deadliest queens must face the one thing standing in their way of the crown: each other.
My Review
★★★★★
The cover of the translation for Taiwan
Okay, aside from wanting to fangirl all over Kendare Blake, I've got to write a review detailing how much I loved this book too! That's already two 5-star reads and I'm hoping the next one makes it three. One dark queen, evil as can be... one light queen, with a soul so sweet... and then there's Arsinoe, fierce in the face of defeat. One Dark Throne gave me even more secrets, political maneuvers, betrayals, deaths, new alliances, and again, so much love. I'm just so happy to have Two Dark Reigns sitting on my bookshelf.
Ever since Katharine emerged from the Breccia Pit, something's been off. I couldn't quite put my finger on it, but she was different. Before the Ascension, Katharine was weak and unfavorable. It was hard to imagine her pulling off any type of triumph. The same can't be said for the Katharine of now. She's drinking and eating poison like never before, her ambitions know no bounds, and her willingness and determination to kill her sisters makes her quite bloodthirsty. I knew she wasn't someone to underestimate and she kept showing me how right I was.
Arsinoe and Mirabella have been trying to fight the good fight, but unfortunately they're trying to fight fair. And we all know that Katharine and the Arrons know nothing about fairness. Even Mirabella's supposed allies know nothing of honor. It all comes down to the two sisters who remember what it is to be family and their fight for justice. Or is it vengeance? Who even cares... it all becomes more fodder for the excitement that their story breeds. As for Jules, I'm probably the only one who doesn't want to see her anymore. While I'm interested in the legion curse and how it will play out in the rest of the story, I don't care about Jules. I'm unsure what all the hype about her is about. However, I do love how closely entwined her story is with Arsinoe's and Mirabella's and how these three fiery and brave women work together in spite of evil queen Katharine.
An arrow in the back... a duel... unforeseen powers... unexpected deaths... predictable betrayals... my most wished for alliance... after all this (and more) I can't even begin to imagine what will happen next. But I'm super excited to find out!
Check out this review:
My thoughts throughout the read:
Update 263:
I'm finding that some of my predictions are coming true. BOOYAH! I love when I'm right. But this book is really taking me on a roller coaster of emotions. I'm angry, baffled, sad, happy, giddy, frustrated, appalled, etc. Katharine makes me want to reach in and throat punch her. Evil has found a new acolyte. She is just so wrong and I hope there is a hidden reason for her vile behavior. There's nothing about her I like and that dude Nicolas is just as bad. I wish they'd die a fiery death at Mirabella's hands. Just sayin'.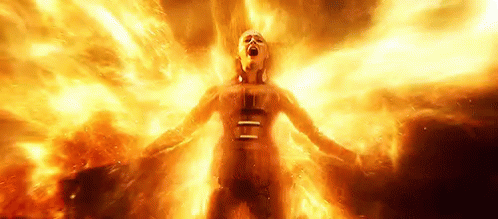 Update 76:
I think something's gonna happen to Joseph. I don't know what, but I get a real deadly vibe when it comes to his character. Like when he found out (along with us) that Jules is
cursed with being both a naturalist and a war something or other
, he went to go stop her from doing something and she was willing to do anything, including harm him, to do what she felt she had to do. His life was inconsequential at the time. And I'm on the fence. I don't have a grand love for his character, however, I love Mirabella, who does love him and I want her to be happy. Oh wtf?!
I also think that the sisters, Arisinoe and Mira, will actually band together. I think the love they feel for one another will have them fighting for a new way. For a life past this old time tradition of death. I have a feeling that all of my predictions from the first book will come true here!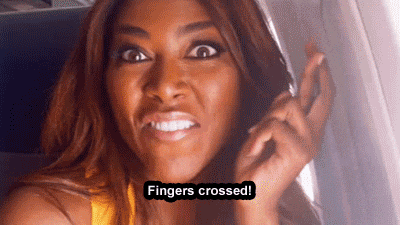 ⋆⋆⋆⋆⋆⋆⋆⋆⋆⋆⋆⋆⋆⋆⋆⋆⋆⋆⋆⋆⋆⋆⋆⋆⋆⋆⋆⋆⋆⋆⋆⋆⋆⋆⋆⋆⋆⋆⋆⋆⋆⋆⋆⋆⋆⋆⋆⋆⋆⋆⋆⋆⋆⋆⋆⋆⋆⋆⋆⋆⋆⋆⋆⋆⋆⋆⋆⋆⋆⋆⋆⋆⋆
After that huge revelation at the end of Three Dark Crowns, I can't wait to see what happens next!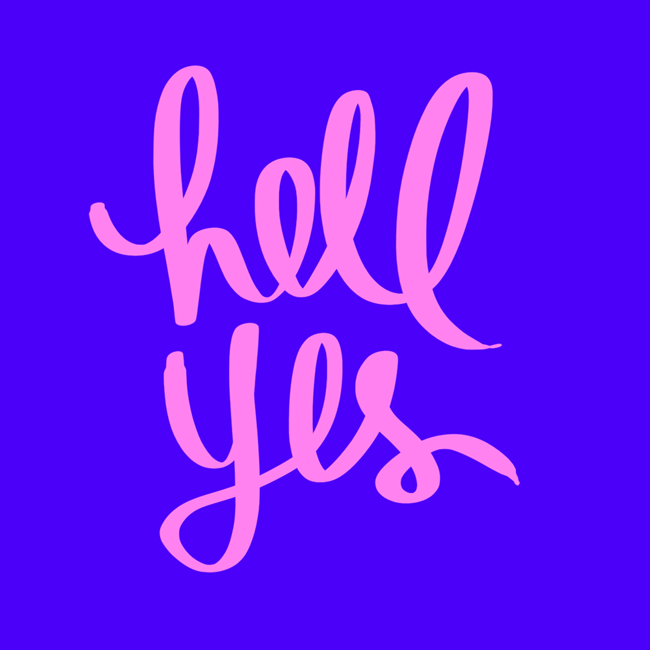 Books from the series:
About The Author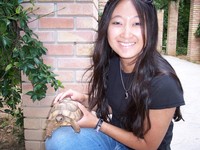 So, I write books. The Anna Dressed in Blood duo is horror, The Goddess War trilogy is mythology, and Sleepwalk Society is contemporary, because the world don't move to the beat of just one drum. What might be right for you, may not be right for some. Love to read, too. Fiction, philosophy, good books, bad books, because you take the good you take the bad you take them both and there you have a stack of books and stuff. I mean, you've got to be adventurous. There's more to life that what you're living, so take a chance and face the wind.
There's more coming soon like Scary Out There and THREE DARK CROWNS so don't waste another minute on your cryin. We're nowhere near the end.
My likes include animals, food, and nostalgia. I mean, whatever happened to predictability? The milkman, the paperboy, the evening TV? Used to be everywhere you look, there's a heart, a hand to hold on to.
Anyway, I love to hear from readers so drop me a line here or at my website and we'll talk about friends to know, and ways to grow, and how if you threw a party you would see that the biggest gift would be from me and the card attached would say, thank you for being a friend.
We can also talk about all the sitcom theme songs in this bio. Sha la la la.