Rhapsody
(Bellator Saga #5) by
Cecilia London
My rating:
5 of 5 stars
Release:
September 13, 2016
Length:
354 pages
Dissident -
★★★★☆
Conscience -
★★★★★
Sojourn -
★★★★★
Phoenix -
★★★★★
psssssssst... Cecilia...
CECILIA!!
Have I told you lately that I love you? That I appreciate you? That you are awesome???
Sorry for the swearing!
Here's what I love about Cecilia London
Her creativity.
Her debut novel,
Dissident
was
fire
!! It blew soooooo many books out of the water. And I read a lot of books. It was life changing. That's right. The evolution of this series has been life changing.
Her authenticity.
She's so real. So real, in fact, that she created real characters, real actions and reactions (cause and effect), realistic settings, real emotions, etc. There was no way that I couldn't imagine myself in every scenario (even the scary ones). With every scene, I stopped to ask myself "How would I react?" and the answer closely resembled what she put on these pages. I've suffered loss and grief so I felt Caroline and Jack's pain. I've been desperate and confused so I suffered through their denials and their fights. I've seen a glimmer of light within darkness so I ran right alongside them towards it.
Her patience, dedication and commitment.
Although I am eagerly awaiting the conclusion to this series in
Triumph
, I will
NOT
rush the process of Cecilia's artistic genius. Not once during this journey have I felt that the story lagged. There were no unnecessary bits and no instances where I had to skim through. It would have been impossible (and a great disservice) to consolidate each book into one. I can't even imagine how it would be possible. One book alone couldn't encompass all of the emotions, the love, the sensuality, the growth, the tears, the laughs, the highs and lows, the lessons learned, the struggles endured, the hard won triumphs, or the absolutely fantastic and worthwhile saga that is Caroline and Jack.
Her relevance.
I can see this saga standing the test of time. There will always be political upheaval, especially during election time. Civil unrest still lingers. And yet this saga is about so much more than that. It's about hope, loss, family, friends who might as well be family, vengeance, revolution, honor, respect, integrity, principles, and most of all... love. So much love. And how could love ever become irrelevant???
I'm not going to rehash the plot. Caroline and Jack deserve to be read and I urge those of you who haven't had the chance to meet them to please pick up this series. You won't regret it.
As for you Cecilia...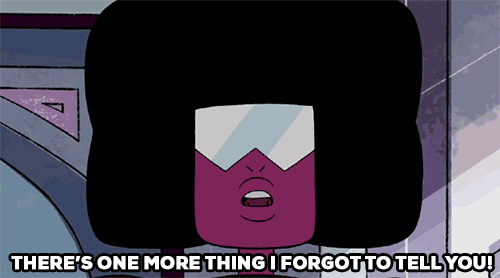 Stay tuned for book 6,
Triumph
, coming out in 2017!
XO