"I'm not ashamed of being trans. I was, for too long. Not anymore. I told you I shouldn't have to hide. I changed my face, my chest, my voice and my groin—everything I can physically change— for myself. Not for anyone else. For me. But even if I hadn't , I would still be a woman. Let them dig up dirt about me. Let them say what they want. I know who I am and now so will they."
────── ♔ ──────
Unbroken II by Aaron L. Speer
Undisputed #3
Release - April 30, 2022
Genre - Sports Romance / MMA / FF Romance
Multiple POV - 3rd person
Heat Level - a couple of descriptive scenes
Format/Source - eARC provided by the author
Length - TBD (approx. 300)
Publisher - Indie
Ava Beckinsale is living her dream. She's the new World Champion and determined to defend and honour the belt she worked so hard to win.
As soon as she thinks she has a handle on her reign, out of the shadows comes Tanika Taniela. An undefeated fighter held down for years, hidden away with a secret she was told to keep buried.
But Tanika is done hiding, and she's craving a chance to claim Ava's belt.
When the unknown fighter unleashes her rage, revealing her secret to the world on international TV, the fighting world erupts, battle lines are drawn, and Ava is dragged into the last place she wants to be, once more a pawn in the MMA machine.
Now, the new champion's emotions and principles are getting in her way, but allies emerge from the unlikeliest places, and Ava has to return to a lesson she thought she'd already learned: sometimes your greatest opponent is yourself.
My Two Cents
4 "Unbreakable" stars
Ava's the female MMA Champion of the world and as you can imagine, she's on top of the world. However, being so high only means that the fall could hit harder. And yet, she's determined, fierce, and simply so amazing that life's hurdles and the politics of the game are going to have a hard time getting her down.
She's a freaking badass! The author did an incredible job of bringing Ava to life for me and I found it so easy to like her. Her heart... this woman's heart was beautiful!
To be honest, I'm not the best at perfectly imagining what a character would look like in real life, but for Ava, I did find myself constantly picturing one real person...
Paige VanZant
Athletic, beautiful, competitive, generous, kind. loyal, relatable, and smart. She was my kind of heroine. She outshone almost everyone in this book. Almost.
Because it was
IMPOSSIBLE
to not see Tanika. She was loud, she was proud, and she definitely wanted to be seen.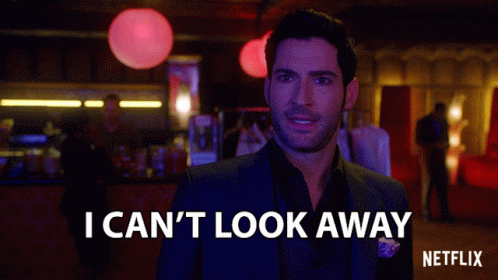 Seriously. She was a hot mess, but for some reason, all of her mad schemes, yelling for attention, controversial behavior, and randomness worked. I can't imagine being trans and trying to fit into a world that doesn't want to accommodate you, but that's just what she did. And not only did she do it, she succeeded. And the way it was captured for us to read... utterly captivating.
Even when it got really messy.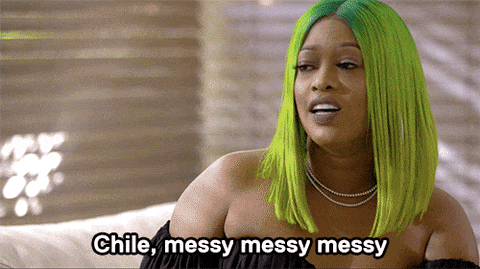 And don't even get me started on the romance between the champion and the former champion. Can you imagine getting it on with someone who not only kicked your ass, but you kicked her ass right back?
I truly enjoyed these characters and their journeys. They were so different and yet not so much. Their trials, their tribulations, their support teams, their yearnings all forced them to face exactly what they wanted. For Tanika, that was acceptance. For Ava, it was more about feeling complete. Aside from a bit of yuri anime back in the day (or a lot lol), I haven't read girl love before. At least not in a contemporary way. However, it's Aaron L. Speer and I trust him. Good call on my part because this story... it just works!
About the Author
Are you new to Speerzie? Come get Fanatical with our Favourite Aussie Bloke, and get your FANG BITE. Good Neck Action isn't just for Vamps… MMA fighters like it too:
➡ FB Page:
https://www.facebook.com/Speerverse/
➡ Amazon:
https://viewAuthor.at/AaronLSpeer
➡ Newsletter:
https://tinyurl.com/SpeerverseNews
➡ GoodReads:
https://tinyurl.com/AaronLSpeerOnGR
➡ BookBub:
https://tinyurl.com/AaronLSpeerOnBB
➡ IG:
https://www.instagram.com/aaron_l_speer/
➡ Twitter:
https://twitter.com/Aaron_Speer
➡ Enter Fans:
https://tinyurl.com/SpeerverseFanatics
If you're ever caught needing a Speerverse Fix and can't find your FANG BITE, No worries! Just remember:
➡
https://www.aaronlspeer.com
Want to drop Aaron a line? Buy a signed book or have a question? He loves to hear from readers:
➡ teamaaronlspeer@gmail.com