PEACE KEEPER PART TWO by AARON L. SPEER is LIVE!!
Peace Keeper: Part Two
Undeadly Secrets series
Release
- May 25, 2021
Genre
- Paranormal Thriller
Multiple POV
- 3rd person
Heat Level
- 3.5 out of 5/several scenes
Format/Source
- eARC provided by the author
Length
- 374 pages
Publisher
- Indie
Some secrets should remain buried...
In Sydney, Gavin has used Sovereign's resources to secure what he believes could be the ultimate weapon. But not everyone in the organisation has faith in his plan and a secondary option is deployed. One that might destroy more than vampire kind.
In England, the fall of Tynan Ross has unearthed an enemy the Slades never saw coming. One far more personal, and perhaps more deadly, than even that mad tyrant. It will take more than Alicia has ever had to give to overcome the threat, and the price of victory might be too much to ask.
I've said it before and I'll say it again...
Aaron L. Speer is an author you need to be watching!
This story was brilliant! So brilliant in fact that I'm having trouble putting my explosive thoughts together to write a review. My brain is still trying to wrap itself around all that happened.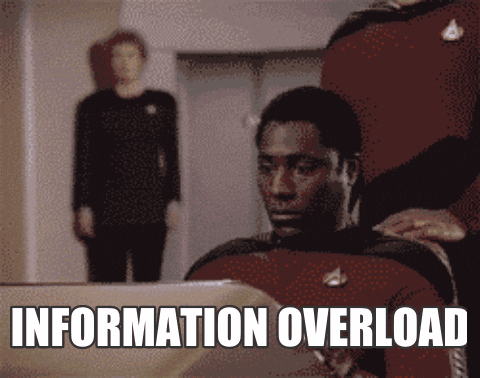 You know what doesn't help? The fact that I'm still grieving the loss of Dante, which I felt through every part of this story, no matter how much I tried to hide and deny it.
Aaron gave us a treat with this book, aside with a missing character. I got the chance to check in with those I've come to love and those I'm really starting to hate. And I went through some serious emotions, especially when it came to my red-eyed baby love. Why people wanna give my Lee such a hard time? So what if he's a homicidal psychopath with the humor of frat boy? He's hot, he's strong, he's
MINE!!
I want Alicia to take several seats for
many
different reasons, which I'll get to.
So let's get to the check-ins:
✦
Sovereign
- these mofos are working on two different ways to take out all vamps. I really hope they fail (obviously) and I want the kitsune to kill them all!
✦
Melina
- so lost without Dante, feeling bad about being the one to take him out, and kinda desperate to figure out her place in her new reality. She still bothered me because Dante wasn't even hers in the end.
✦
Michelle
- also lost but I found I didn't care. I hope she gets so lost that she can't be found. ✦
Alex
- oh, she's lost too. She has to find her new purpose, understand her powers, and a new threat seems to be on the horizon. I hope she learns quick.
✦
Matt
- looks like hunter life isn't all it's cracked up to be. Why is he virtually homeless?
✦
Clive and Lauren
- still together and still hilarious, although their story has changed in a huge way and I'm wondering if Clive will get the chance to tell her. How will they navigate their new dynamic?
✦
Nick
- other than Lee, he's my boobear! He's still a sweetheart and he really struggled in this book. He's an Alpha who put his mother in charge and she treats him with kid gloves, all in an attempt to keep him safe. Like he's not the true Alpha or something. He's tenth gen. He should be the one doing the protecting. With the Connolly problem, I have no clue which way his story is going to turn. How will everything effect him, Nicole and their son? I must say... Nicole did absolutely nothing for me.
✦
Alicia
- I think saying she frustrated me is the more tactful approach. She was as arrogant as ever. I was surprised and yet unsurprised by many of her actions and words. I'm interested to see what will happen to the relationship between her and Talia. Will they cement their mother/daughter bond? And will Alicia finally let Lee in?
✦
Haruto
- I was surprised to see this guy still kicking around, holding onto his love for the kitsune.
✦
Lee Nightingale
- seriously, what I can I say about this guy? I love him. I don't care how much gore and horror Aaron attaches to this man's actions... he just really does it for me. I still don't know anything about him. I don't know when I'll ever really learn about him, but I'm going to keep reading for every glimpse I'm lucky to have. I'm wondering why the non-violence spell didn't work on him, where he comes from, how was he created, and why is he virtually invincible?
✦ Oh and let me not forget to mention the awkward conversation between Alex and Michelle about the night that shall not be mentioned.
YUCK!!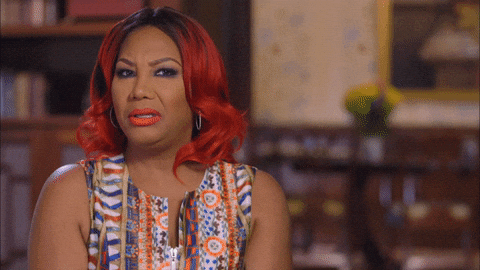 I'm really hoping my following points don't spoil this for anyone. I'll try to keep it as vague as possible, but I'm left with
so many
questions and I need to get them out there.
✮ I know that Dante never slept with Michelle. At least that's what I've been led to believe up until now. It was explained that although she was his blood donor and she wanted sexual intimacy with him, he never took that step with her. That's why I was so upset with his vision of the future with Alex including Michelle. It was completely out of left field. So why, in this book, is it being intimated that there
was
a sexual relationship between them?
✮ What the heck is going on with this Kane guy? Did biting Alex give him some of her power? Is he now strong enough to go toe-to-toe with Lee? This dude needs to be put down!
✮ OMG, what is Solomon thinking? Let's stop being a cop and go work for the bad guys at Sovereign? I get it. He wants answers and I'm sure this will lead to something in the future story to be told, but I'm pissed!
✮ With Kane forcing Clive to work for him, I can't even begin to imagine where this part of the story is going. With everyone treating my sweet honey Lee like a monster, even after he saved
EVERYBODY
, all I'm saying is this...
HE BETTER NOT DIE!!
I'm desperately looking forward to the next instalment of this story!
Check out my reviews for the other books from this series:
Excerpted from Peace Keeper: Part Two (Undeadly Secrets, #6)
Copyright © 2021 Aaron L Speer

Clive crossed the street, hurrying to avoid traffic. Thursday was shopping night, no matter where he found himself. He only had to cook for himself, though. His girlfriend, if he could call her that, only ate one thing. Thankfully, he had all the supply she needed.
That didn't stop him from cursing himself as he hurried to get to the supermarket, fifteen minutes before they closed. His time management sucked lately.
Passing an alleyway, he heard the sounds of a bottle breaking, muffled screams and scurrying feet. To the untrained ear, those noises might not even register. And they might be nothing. But, as someone who had served the undead for as long as he had, Clive looked into the almost pitch-black space, immediately alert. If he went on his merry way—and they were as he suspected: bait—an unsuspecting, kind-hearted person could wind up dinner.
Clive walked into the alley as he drew a serrated knife from his side sheath and pulled out his phone to shine a light ahead. He had no doubt that whoever had made the noise to draw him in had no problem seeing in the dark, so he wasn't giving his position away.
That knowledge didn't slow his heart rate, though, which he could feel thumping in his head.
A slight crunch behind him saw Clive whirling around to shine the torch left and right. He knew someone was there. Watching him. Hunting him. But he couldn't see anything.
The chill of fear crept up his spine as he felt a presence close in, circling him. He forced himself to loosen his grip on the knife, sure that if he held it any tighter his palm would begin to bleed.
Keep calm... keep calm, he told himself. He turned the blade in his hand, faced it up towards his elbow, swallowed and lunged forward.
His arm was caught.
A hand he couldn't see gripped him by the throat and lifted him, slamming him into a nearby garage door. Before he could utter a sound, the vampire had pressed into his body and its fangs had pierced his throat. It drank quickly, taking two gulps in mere seconds.
Clive tried to fight, but he was at fate's mercy. Death's door. Whatever you called it.
The vampire held him in place with one hand as the second snaked down to his groin and ripped his zipper open, almost tearing it, then gripped his cock with a power that both frightened and excited him.
He was so hard that the act of freeing his cock from behind his pants saved him pain.
The vampire let go of him, leaning back and moaning at the taste of him. "A knife... really?"
Clive was breathless as he replied, "Vampire hunter. I thought it would be cool. Just... trying to play the part."
"Lackey, you're so weird," Lauren whispered, pressing herself into him again, this time using her mouth on his. "I've bitten you... what are you going to do? Just let me get away with it?" she taunted.
Tasting his own blood fuelled an adrenaline charge that had him hiking her short skirt up, his hands cupping her arse and kneading her as he kissed her harder.
Clive lifted her as he turned and pushed her into the same garage door she had thrown him against, then lifted one of her legs and held it at his waist.
"Oh please, mister hunter, don't hurt me—" She stopped speaking suddenly when Clive pressed the head of his cock directly against her clit, thrusting inwards. She looked at him, mouth slightly open, the blood still wet on her face. "Well, this just got a hell of a lot more interesting. Thought you weren't ready for sex?"
"I'm not. But you're still going to cum. Now, shut up," Clive growled, gripping Lauren by the hair and leaning her head to the side so he could kiss her again. Deeper. Feeling the vibrations caused by her soft moans as he continued to jerk his hips back and forth, he let go of her leg to hold his cock in place.
Lauren began to move with him, wrapping her arms around him as she moved her lips to his neck again. This time she didn't bite him. She offered tiny kisses, licks and nibbles over the goosebumps that were present.
"Don't stop..." he pleaded as she held him.
He felt her knees shaking from the constant back and forth pressure on her clit, felt her come, then felt the slickness on her upper thighs. It wasn't long before his own pleasure also ran down her legs, and slumping into her, he buried his face in her chest as his breathing calmed.
"Good boy," she sighed, patting his hair. "Lie down with me."
"What, here?" he asked, indicating the alley.
"Yes, here. It's cool and it's dark. Don't worry," she said, giving him a soft kiss on the lips. "I'll protect you."
"I suppose I did take you to a graveyard on our first date," Clive admitted, lying down next to Lauren.
"I knew it!" Lauren said, her head on Clive's chest after biting her fingertip and gently wiping it along the bite marks she had left on him, healing them with her own blood. "You totally thought that was a date. You were so into me."
"And, as luck would have it, we were interrupted by a ghoul clawing its way out of its own grave. Which we then killed."
"I killed, thank you very much."
"I helped."
"You got a hard-on when spooning me on the ground."
Clive shrugged. "You... have a really soft arse."
Are you new to Speerzie? Come get Fanatical with our Favourite Aussie Bloke, and get your FANG BITE. Good Neck Action isn't just for Vamps… MMA fighters like it too:
➡ FB Page:
https://www.facebook.com/Speerverse/
➡ Amazon:
https://viewAuthor.at/AaronLSpeer
➡ Newsletter:
https://tinyurl.com/SpeerverseNews
➡ GoodReads:
https://tinyurl.com/AaronLSpeerOnGR
➡ BookBub:
https://tinyurl.com/AaronLSpeerOnBB
➡ IG:
https://www.instagram.com/aaron_l_speer/
➡ Twitter:
https://twitter.com/Aaron_Speer
➡ Enter Fans:
https://tinyurl.com/SpeerverseFanatics
If you're ever caught needing a Speerverse Fix and can't find your FANG BITE, No worries! Just remember:
➡
https://www.aaronlspeer.com
Want to drop Aaron a line? Buy a signed book or have a question? He loves to hear from readers:
➡ teamaaronlspeer@gmail.com