Exile never felt so good. . .
Tom's a trained sniper, not a babysitter. He kills rogue immortals for a living, but after releasing classified information to a friend, he's banished to a remote location with the CRF's most prized asset.
Can two tortured souls find solace and love in one another?
Secrets unfold as Tom forms a forbidden relationship with his new charge. The immortal woman evokes memories and feelings long forgotten, and forces him to question everything he's ever known.
Sacrifices must be made.
A rash decision sends them both running for their lives as enemies vie for their heads.
Some bonds are meant to be broken. . .
I feel like I've barely gotten my toes wet with this series. I have so many unanswered questions, which is why I've already started the next book. So I'm going to make this review as quick as possible (no planning) so I can get back to it. Just know that Lexi C. Foss has worked her magic and has me completely wrapped up in this immortal world she's created.
Amelia
- she's the lost but never forgotten sister of Issac and Luc. For six years, everyone believed she was dead. Little did they know, one of their most trusted friends was holding her prisoner, using her for experiments, leaving her bent not broken. When Stas infiltrated the Sentinel program, everyone found out the truth. Unfortunately, with a bomb collar around her throat and wards around the facility she was captive in, there was no safe way to rescue her. When suddenly she's moved to a new location, at first she believes it's all part of the game until her captor proves to be so much more than what he seemed. He taught her how to defend herself. He gave her the means to feel free. And he made her accept the new woman she was turning out to be.
Tom
- son to a monster, he always idolized and adored his father. When he realizes how truly wicked his dad is, he starts making plans for his escape. But where would he go? He's a fledgling, which means he should be safe with the Hydrians, however, as a Sentinel, he's made many enemies. He quickly learns that he was a pawn and how reckless his father played with his life. As punishment for his previous actions, he's sent to babysit an asset - Amelia. He was supposed to keep her in a cage in the basement, but he couldn't force himself to dehumanize her further. And as Amelia grew into an incredible person right before his eyes, he found he had little resistance to her guileless charms.
I liked that this book had some action. It was what I was looking for and gave the perfect complement to the love story that was evolving between the characters. Tom and Amelia easily won my heart and despite how desperate their story seemed, I had hope for their happy ending. I have no idea where this story is going next, but I hope these two come out alright in the end.
P.S. I loved Amelia so much more than Stas. She felt she could do so much, but was willing to acknowledge that Tom was much more experienced and deadly than she was. For some reason, Stas hasn't come to this conclusion yet about herself. I'm pleading that she learns some humility in the books to come.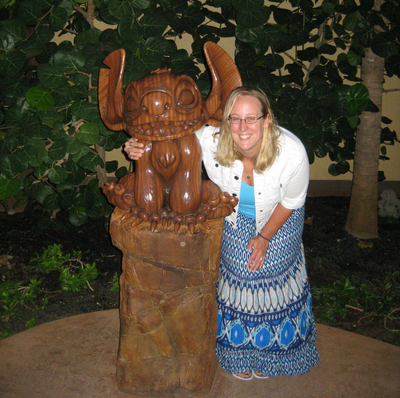 USA Today Bestselling Author Lexi C. Foss loves to play in dark worlds, especially the ones that bite. She lives in Atlanta, Georgia with her husband and their furry children. When not writing, she's busy crossing items off her travel bucket list, or chasing eclipses around the globe. She's quirky, consumes way too much coffee, and loves to swim.