Asset File 4-7: Elizabeth Watkins
Genotype: Non-Human
That's the only information Jayson Masters has about his newest assignment. To learn more, he'll need to infiltrate her life in the most intimate of ways without getting too close.
Game on.
Lizzie's new neighbor is loud, seductive, and ridiculously attractive. And he keeps flirting with her. With the recent death of a close friend hanging over her head, Lizzie tentatively agrees to a new friendship in hopes of ignoring her broken heart.
A web of lies isn't sustainable forever.
And sometimes love isn't enough.
An immortal war is brewing, and she's the key…
There is something so addictive about a series that makes you ask tons of questions at the start, answers them as you go, and leaves you with so many new questions
RIGHT NOW!!
I'm full of questions... so many questions... and I'm loving it!!
The things I loved:
💋 Lizzie - she was absolutely adorable. Innocent and naive with a gigantic heart, she was pretty awesome. It was almost virtually impossible to find anything about her to annoy me.
WIN!
It was discovered that she might not be human and this book reveals her in all of her complexities. She was sweet and kind and desperate for a connection and Jay was the perfect person to insert in her life.
💋 Jayson - a Hydraian Elder, he has the power to manipulate metal and change someone's perspective of his physical impression. Alive for many millenia, he was the consummate playboy. Things can get boring when you're living forever. However, he wasn't the classic 'love em and leave em' kind of guy. He did go for repeats but he'd never had a real relationship. Lizzie was simply an assignment. She was special, needed protection, and they needed to learn more about her before they could bring her into the fold. That was Jayson's job - reconnaissance. And then it led to so much more and it was
bea-you-ti-ful!
💋 Stas was still pretty annoying, throwing herself into situations she shouldn't be in with dire consequences. However, she
finally
saw the light!
She was no match for the assassin. He would rip her to shreds, and enjoy it.
It was too late, but with the many moving parts of this series, I believe that it will all work out in the end *fingers crossed* I just want Issac to be happy.
💋 I need more information about the Seraphim and exactly how Stas fits into all that. I'm just extremely glad that my thoughts regarding Stark (especially after the huge reveal in book two) were on point. I'm struggling to see the bigger picture and I can't wait for it all to unfold in the books to come!
Whatever, I'm off to read the next book.
Elder Bonds
. It looks hella fun!!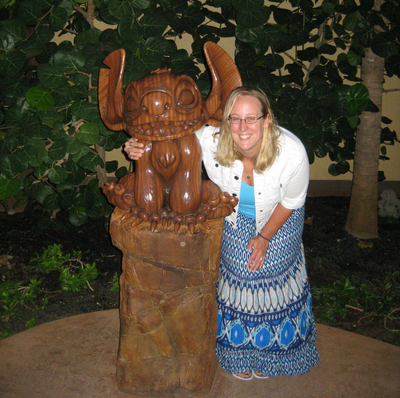 USA Today Bestselling Author Lexi C. Foss loves to play in dark worlds, especially the ones that bite. She lives in Atlanta, Georgia with her husband and their furry children. When not writing, she's busy crossing items off her travel bucket list, or chasing eclipses around the globe. She's quirky, consumes way too much coffee, and loves to swim.