The lines between illusion and reality blur as a dark romance brews between two unlikely soulmates…
Stas isn't your average human. She can bend others to her will, a psychic talent she's kept hidden since the brutal murder of her parents.
Issac isn't human at all. He's an immortal masquerading as one of New York City's most eligible bachelors while secretly seeking revenge against a former ally.
A fateful meeting ends in a seductive proposition. As their lives intertwine, secrets are exposed and passion ignites. It's a bond built to last a lifetime, if they're willing to risk everything to protect it.
Goodreads * Amazon
Free to read with Kindle Unlimited
Introduced through the means of a horrific crime, we meet Stas and Issac. She's there to visit one of her best friends. He's there to investigate the scene of her best friend's murder. She wasn't supposed to be able to see him. She was lured there. And they lived happily ever after... okay, so that's not exactly what happened, however, these two did start an insane 'relationship' at the scene of a massacre. What's hotter than that?
After a horrific introduction to the supernatural world, Stas finds out that she's
not
human. She's actually a hybrid, a fledgling immortal, and Issac is a centuries old immortal Ichorian. While this may seem pretty cool to everyone else, Stas is terrified... which she has every right to be. Ichorians and Hydrians are quietly at war, the people she trusts the most may not be the people she thought them to be, and there's a mysterious undertone that just might wreck her entire world. Issac may have initially been using Stas as a pawn for his revenge, but lucky for her, things change and his feelings for her evolved, and he was just the person to help her navigate the dangerous immortal world she's been introduced to. Who better to protect her from immortals than one of the world's most feared immortals?
Well written and entertaining,
Blood Laws
was a fantastic introduction to the Immortal Curse series. So much of this story is still untold and I can't wait to discover what happens next. I'm off to read
Forbidden Bonds.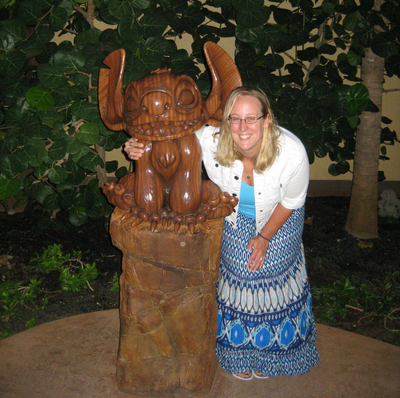 USA Today Bestselling Author Lexi C. Foss loves to play in dark worlds, especially the ones that bite. She lives in Atlanta, Georgia with her husband and their furry children. When not writing, she's busy crossing items off her travel bucket list, or chasing eclipses around the globe. She's quirky, consumes way too much coffee, and loves to swim.