Everything from how the Elders met, to Balthazar's version of an engagement party…
Alik:
No. I'm not participating in this nonsense.
Balthazar:
It's about damn time. And ignore Alik. He'll be tagging along for the ride. Pun intended.
Eli:
Ah, memories. How I miss being among the living.
Jayson:
Oh f*ck. I hope Lizzie never reads this.
Lucian:
Will there be waffles in Brazil?
Balthazar:
Yes. And sex.
Lucian:
Obviously.
Issac:
I'm not an Elder. Therefore, I'm not a necessary voice for this insanity.
Balthazar:
That's cute, Wakefield. We all know you wish you were one of us.
Lucian:
Shall we begin?
Balthazar:
Absolutely.
Elder Bonds
was hilarious, sexy and enlightening. I was extremely curious about the Hydraian Elders and how they met and work together and this book gave me such an intriguing glimpse into their history. Some of the stories were sensual journeys that showcased the unquestionable allure of these immortals. Other stories were absolutely heartbreaking (especially Eli's). This book finally tells us what
really
happened in Brazil and I'm wishing that B could remember Leela. I'm pretty sure their story will make for some very interesting reading. I wonder when it will finally be revealed that Stas is obviously not a Hydraian. I thought these characters would start asking questions when it was revealed that she had powers without her supposed immortality. But no. Once again this author has me completely wrapped up in this world of fascinating characters and now I'm off to read about Stas's parents in
Blood Bonds.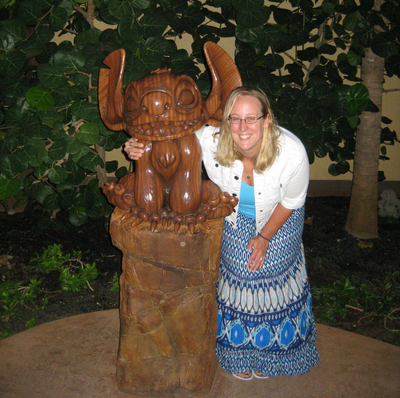 USA Today Bestselling Author Lexi C. Foss loves to play in dark worlds, especially the ones that bite. She lives in Atlanta, Georgia with her husband and their furry children. When not writing, she's busy crossing items off her travel bucket list, or chasing eclipses around the globe. She's quirky, consumes way too much coffee, and loves to swim.