My rating:
4 of 5 stars
Masterpiece Duet #2
Release
- September 19, 2017
Genre
- Dark Romance
Heroine POV
- 1st person
Heat
- 3 out of 5
Length
- 294 pages
I have one chance at a new life. A college education. A future outside of Tanglewood's dark walls. For a breathless moment it seems like I might actually escape.
Then I get a phone call from home.
Damon Scott is my own personal dragon, the fight I've always lost, the secret hope of my heart. And he needs my help right now. Only my mind can solve the puzzle. Only my presence can keep him sane as the city fights against him.
Only my heart can unlock a man with such a tragic past.
This is my final gamble, with everything at stake. One last game to win a future for both of us.
And a love strong enough to break the city apart.
Find your copy of The Queen here:
Goodreads | Amazon

MY REVIEW
Review of The Prince:
http://bit.ly/2xpnDbw
Review of The King:
http://bit.ly/2ho3YF4
A few years have passed for the residents of Tanglewood. Penny's away at a prestigious school, getting that college education she always dreamed of. She's joined by Avery, who lives in a hotel that Gabriel bought for her. When offered a suite of her own in the hotel, Penny declines and takes a job in the kitchen to pay for her room in the servants' quarters.
Maybe I'm being a tad dramatic, but if you read my review of
The King,
you'd get it. So while Penny's slaving away at her job and juggling school and working hand-in-hand with her professor, while crushing on him hard, her life is being supported by the money her father makes being muscle for Damon. Oh yes, Damon's still hard at work being the Kingpin of Tanglewood and he looks damn good doing it. And then one day Avery disappears. No note, no trace. Gabriel's desperate to find her and Penny isn't far behind him. Then Penny's father has disappeared too. Guess it's time to head to Tanglewood to get some help and to find some answers.
Again, I found this to be an entertaining read and I was entirely engrossed in it from start to finish. However, I had a few issues and it would be remiss of me not to share them. Actually, I just want to vent, so here goes:
♛I feel like
The King
was the prelude to this intense and drama-filled installment. While the romance was pretty much non-existent in the first book, I expected and was hoping it would take centerstage here. But it didn't. While there was obviously some tension and chemistry floating around, Penny was more caught up in her own mind and in what everyone else was doing rather than being available to whatever could develop between her and Damon. It was obvious that he cared for her… deeply… but her care for him was what I felt was in question. Imagine that, considering she was the narrator of this story. I felt that her feelings should have been more clear but from one chapter to the next they couldn't appear more convoluted. Where the heck was the romance? Tanglewood was appropriately named because Penny was just a hot mess of confusion.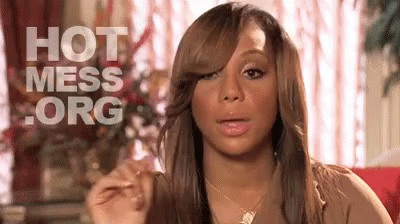 ♛I still didn't like Penny. Really couldn't stand her. It's like the years didn't do anything to help her with an attitude adjustment. And the freaking games she played were killing me. Why don't people just say what they mean? She was still immature, still ungrateful, and still undeserving of the sacrifices that were made for her. When the heck was she going to sacrifice something??? I respected her intellect but she just wasn't smart. C'mon!!
♛Damon was once again
EVERYTHING!!
I loved this man so effing much. Still cold, brooding, and unpredictable, this book showed so many facets of this man. I saw his heart so clearly this time and it only made me love him more. He was kind, considerate, and at times so vulnerable that my heart felt like it was bleeding right along with him.
♛I felt like too much time was spent on Penny's inner musings instead of the reality of the outside world. Her perspective was limiting and didn't encompass all that there was to tell of this story. Details were missing and the links I was supposed to draw to things weren't there. For example: something about Avery's father was revealed and I had to double check that I wasn't missing a boatload of pages because it was stated as fact, like I was supposed to know this truth when there was NEVER any mention of it before. Also, I'm not sure whether to put this down to immaturity again, but the intimacy that Damon shared with Penny wasn't illustrated clearly and I had to draw my own inferences because it would just make sense. But because Penny was as unapproachable and untouchable as a robot, I couldn't fully get behind it because the scenes lacked the passion necessary to wow me with their connection. I wasn't sold.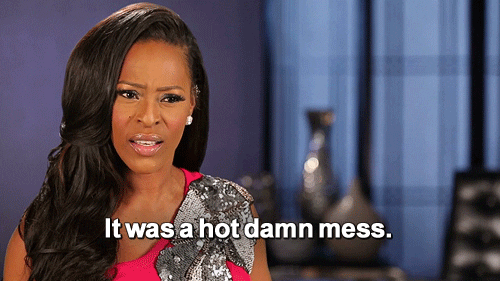 ♛I wanted more passion between Damon and Penny. I wanted to see some sort of romance, even if it wasn't in the traditional sense. I also wanted to see more compassion and understanding from Penny. Damon gave up his life for her. He was tortured for her. Everything he went through was for her and she continued to treat him as a monster. As a fiend. As inferior to her. I couldn't stand it!
Don't be distracted by my rant. Overall, I really enjoyed this book and I loved this duet on a whole. These were the first books I've ever read from this author and I'm definitely going to be reading more from her in the future. I actually did admire and appreciate her writing. She has a way of circling and drawing attention to the most seemingly minor detail and it becomes the crux of the plot. I really liked the intensity and suspense of the plot and how the characters were manipulated to play out a pseudo-tragedy. So I'll recommend this duet to anyone looking for a read that explores the darker side of love and the twisted ties that bind our souls to the ones we're destined for.