My rating:
5 of 5 stars
Chicago Syndicate #1
Release:
July 26, 2014
Length:
260 pages
We all have a façade, a concealed mask we wear to portray ourselves to the world.
Fallon has never had to wear a mask. She grew up with two loving parents in Chicago, graduated from college and is now working a job she loves.
But her untarnished world is shaken when Luca crosses her path.
Luca's mask is tightly controlled. Distrust, rivalry, and violence rule his life.
Fallon loves him madly, even though he wears his mask perfectly.
Even though her life is unraveling and she doesn't know why.
Can Fallon and Luca work through their insecurities when everyone seems to have an ulterior motive? Who can you trust when everyone has a façade?
Read it for FREE with Kindle Unlimited
My Review
4.5 "I love Luca" stars!!
I don't know where the heck I've been to not have read this author, but I'm so glad I crawled out from under that rock!
So obviously I have never read anything from this author and I'm pissed about it. This book was just so raw and so real. I lived in every moment of this book. I'm not quite sure what about it consumed me, but it did. Both Fallon and Luca had me completely wrapped up in their story. From the beginning, although I was aware of Luca's deception, I was rooting for this couple. Did I want him to be honest? Of course, but the events leading up to revealing his truth and his connection to the Syndicate was incredibly exciting.
This book had it all:
Guns
kidnapping/abuse/torture
Lies
Love
And unfortunately heartbreak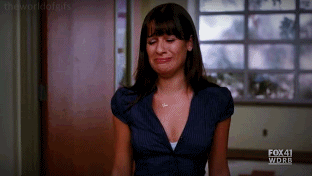 The end of this book freaking broke my heart. However, I forgive the author because there is a part 2 in
For Luca
. Luca was so in love and devoted to Fallon (and she really loved him; not so much the devoted part) and I just want them to get past her issues with what his life is about. Get freaking over it already!! I know what I want isn't very realistic, but this is freaking fiction. It can so happen!
XO