What you must ask yourself is this: what is your plan now?
Will you go on, living as you have, knowing these psychos will target anyone?
Your friends? Your lovers?
Or will you become who you were born to be?
You can have the power to protect them.
It's yours by birthright.
This family needs a leader.
It needs the son of Carmine Silva.
It needs you.
Seduced by the Mafia by Aaron L. Speer
Rating
- ★★★★
Standalone
Release
- November 14, 2023
Genre and Trope
- Romantic Suspense / mafia
POV
- Multiple 3rd person
Heat
- several explicit scenes
Source
-
eARC provided by the author
Length
- 274 pages
When Leonardo Silva came into Angel West's life, she assumed he was a fallen star sent directly from heaven. He was gorgeous, attentive and yet something gave her pause, when she wasn't weak at the knees from their passionate nights together. A burden that weighed on him heavily. The family business that he wanted no part in. He wanted her, or so he said. His touch and gaze could burn through to her core, and just when she found herself at his mercy, he disappears without a word.
Later, what returns to her isn't the same man. The destiny that he refused, has taken hold. Leonardo was now a Mafia Don. A man who would take a match to anything that got in his way and Angel learns his disappearance was not all it appeared to be. As much as he has changed, there is one thing that hasn't; the unshakable desire to make her his.
But the forces that caused him to take up the mantle as head of the Silva Crime Family do not rest. The fight for New Haven has only just begun, as has the battle within Leonardo for his very soul. Angel holds the key to the latter and she must choose whether to fight alongside him, or be scattered among the ashes of his enemies.
My Two Cents
All of his life, Leonardo was groomed to rule. He was heir apparent to a mafia fiefdom and yet, all he wanted was to live a normal life. To be happy, find love, have children, and create a new legacy. However, destiny has a way of finding you and Leonardo learns the hard way that the very life that he ran from may be the only thing that can protect the ones he loves.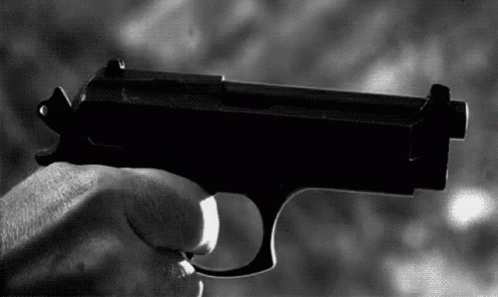 I loved Leonardo. He was kind and thoughtful, cold and lethal, a man of many contradictions. Every time he handled a situation, I got all tingly. The fact that he was created as quite the generous lover sure didn't hurt.
I liked the idea of New Haven being kind of an urban utopia. As Angel said,
"This is New Haven, nothing bad ever happens here."
Until it did.
Seduced by the Mafia
is full of action, suspense and mystery. I was kept guessing at who the 'bad guy' truly was and I enjoyed the not knowing. Seems like Aaron L. Speer can really write anything.
Previous book in the series:

The Author
Welcome to the Speerverse. Aaron L Speer has been publishing since 2014 and has won 4 Book of the Year Awards* and the Golden Stake Award at the International Vampire Film and Arts Festival held in Transylvania**.
The Undeadly Secrets (Paranormal Romance) spans six books so far, with the latest Peace Keeper: Part Two released in 2021. Heart Breaker is scheduled for some time in 2023.
Fans of MMA romance welcomed the hard hitting Championship Collection; Undisputed, Unbroken and Unbroken 2 into the world.
2022 will see the release of his first MC offerings as part of the Rebel Souls shared world; Rebel Sacrifice and Rebel Savage
2023 will not only see the release of Heart Breaker but also his first Mafia Romance: Owned By The Mafia
Find out more here: https://aaronlspeer.com