There they sat in the firelight.
Enemies.
He'd almost destroyed her.
She'd nearly murdered him.
And for some reason, this moment felt the most surreal of the entire crazed night—because she recognized that on some level his presence... comforted.
────── ♔ ──────
Wicked Deeds on a Winter's Night by Kresley Cole
Standalone - Immortals After Dark #3
Release - September 24, 2007
Genre - Paranormal Romance / enemies-to-lovers
Dual POV - 3rd person
Heat Level - 3.5 out of 5 / several scenes / slow burn
Format/Source - ebook borrowed from the library
Length - 401 pages
Publisher - Pocket Books
Bowen MacRieve of the Lykae clan was nearly destroyed when he lost the one woman meant for him. The ruthless warrior grew even colder, never taking another to his bed—until a smoldering encounter with his enemy, Mariketa the Awaited, reawakens his darkest desires. When sinister forces unite against her, the Highlander finds himself using all his strength and skill to keep her alive.
Temporarily stripped of her powers, Mari is forced to take refuge with her sworn adversary. It's rumored that no one can tempt Bowen's hardened heart, but soon passion burns between them. Though a future together is impossible, she fears he has no intention of letting her go.
If they defeat the evil that surrounds them, can Mari deny Bowen when he demands her body and soul—or will she risk everything for her fierce protector?
You can find your copy of Wicked Deeds on a Winter's Night here:
Goodreads * Amazon
My Two Cents
3.5 "Bowen can get it" stars
Seriously, he can soooo get it!
Bowen's a Lykae (wolf) and Mari is a captromancer (fancy witch name). They go together like oil and water. Their death-defying matches gave me life. Their hatred and lust for each other gave me joy. I couldn't get enough of their antics. And then I had enough and it was still happening.
I
desperately
need someone to tell me if
ALL
of the books in this series deal with enemies-to-lovers. Will I have to put up with the heroines behaving
hatefully
towards the heroes in
every. single. book?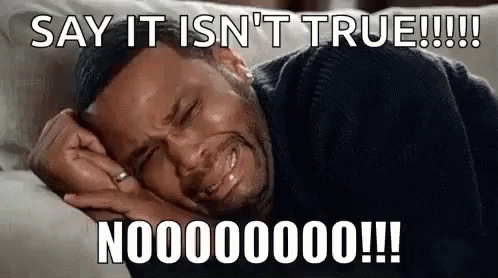 Cuz right now... it's getting kind of ridiculous.
When enemies become lovers, it's always hot. And it was definitely
HAWT
with these two. However, I could do without Mari and her nonsense. Bowen could be high-handed, but I loved how he was able to acknowledge and accept his flaws. And lets be real, everyone knew that the Lykae were like this. So why was she constantly surprised?
And let's also not forget the fact that for most of the book, the most powerful witch of them all was pretty useless. She was probably the youngest person in the Lore and acted her age.
It wasn't cute.
So I'm hoping beyond hope that the heroines are more
receptive
and
mature
in the books to come or I'm about to lose my damn mind!
Beeteedubs... the blurb is hella misleading.
Check out my other reviews for the Immortals After Dark series:



About the Author
Kresley Cole is the #1 New York Times bestselling author of the electrifying Immortals After Dark paranormal series, the young adult Arcana Chronicles series, the erotic Gamemakers series, and five award-winning historical romances.
A master's grad and former athlete, she has traveled over much of the world and draws from those experiences to create her memorable characters and settings.
Her books have been translated into 23 foreign languages, garnered 3 RITA awards, a Hall of Fame induction, and consistently appear on the bestseller lists, in the U.S. and abroad.
Cole lives in Florida with her family.