For more than a thousand years, he'd searched for her.
And he'd found her in what he despised with a hatred so virulent he couldn't control it.
A vampire. The way she existed disgusted him. Her weakness disgusted him. Her pale body was too small, too thin, and looked like she'd break with her first stiff f--cking.
He'd waited a millennium for a helpless parasite.
────── ♔ ──────
A Hunger Like No Other by Kresley Cole
Standalone - Immortals After Dark #1
Genre - Paranormal Romance / vamp + shifter
Multiple POV - 3rd person
Heat Level - 3.5 / a few scenes
Format/Source - ebook purchase from Amazon
Page Count - 384
Publisher - Pocket Books
A mythic warrior who'll stop at nothing to possess her...
After enduring years of torture from the vampire horde, Lachlain MacRieve, leader of the Lykae Clan, is enraged to find the predestined mate he's waited millennia for is a vampire. Or partly one. This Emmaline is a small, ethereal half Valkyrie/half vampire, who somehow begins to soothe the fury burning within him.
A vampire captured by her wildest fantasy...
Sheltered Emmaline Troy finally sets out to uncover the truth about her deceased parents—until a powerful Lykae claims her as his mate and forces her back to his ancestral Scottish castle. There, her fear of the Lykae—and their notorious dark desires—ebbs as he begins a slow, wicked seduction to sate her own dark cravings.
An all-consuming desire...
Yet when an ancient evil from her past resurfaces, will their desire deepen into a love that can bring a proud warrior to his knees and turn a gentle beauty into the fighter she was born to be?
Find A Hunger Like No Other here: Goodreads / Amazon
My Two Cents
As much as Emma was running away from her destiny, especially the one she shared with Lachlain, I was feeling like she needed to pass her duties right on to me!
I
would not
and
will not
deny Mr. Lachlain MacRieve a dang thing! He's so delicious!!
You wanna kiss?
Here are my lips.
You wanna touch?
What should I use? Hands, toes, mouth, other...
You wanna bang?
Tell me when and where.
Mated forever?
Where the frick do I sign up???
Seriously.
I want to say that I enjoyed the tension that existed between Lachlain and Emma. Whenever there's miscommunication
(or no communication)
, it can be quite good, amping up the heat, or it can be bad, making it an ordeal to get through. I'm still not sure which side I'm on. I do think it dragged on for far too long and I was begging for the romance to begin.
It was slow building, but there was plenty of foreplay, although it was kinda dubiously consented to. I don't know what to even think about it.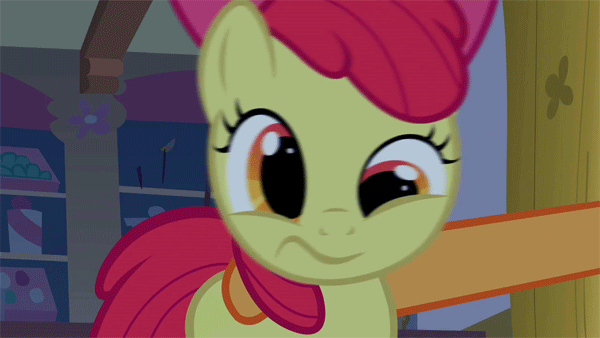 And don't even get me started on the Valkyries and their utter nonsense. Fun, but crazy. Wild, but insane. Gorgeous, but deadly.
And utterly ridiculous!
Emma was like a lost girl. Half Valkyrie and half vampire, she didn't really belong anywhere. But she was raised by the Valkyries and they were the best of the best. All she wanted was to deserve their love. To be as honorable, as courageous, as fierce as they were. And yet, for most of the book, she was just rude, disrespectful, inconsiderate, and trifling.
Honestly, I couldn't stand Emma for most of this story. Lachlain... dude could do no wrong. He was away from society for over a century. He was tortured for over a century. What was Emma's excuse?
But then we got close to the end... and Emma became magnificent! Her perceived fragility and weakness gave way to a female who grew her own version of strength. And let's be honest... it was Lachlain who got her to see and reveal her best self.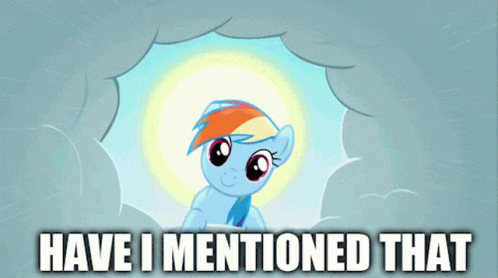 My favorite moments came when these characters found clarity. When they were able to get past their preconceived notions and assumptions and get to the heart of each other. Lachlain was able to see the warrior within Emma and she was able to constantly challenge his bias against "leeches". And he just stayed being awesome, steadily working away and obliterating her walls.
So what did I think? I loved this story. I'm loving this series and I
will
be continuing to enjoy all of these characters!
"My ideal man? He'd have to be considerate, easygoing, and well-mannered.
Above all, he'd need to treat me like a queen."
—Emmaline Troy, aka Emma the Timid, half vampire half Valkyrie

"Never run from one such as me, female.
You will no' get away—and we like it."
—Lachlain MacRieve, King of the Lykae
You should definitely check out the first book of the series:



Myst and Wroth were a blast!!
Excerpt
Sometimes the fire that licks the skin from his bones dies down.

It is his fire. In a recess of his mind still capable of rational thought, he believes this. His fire because he's fed it for centuries with his destroyed body and decaying mind.

Long ago—and who knows how much time has toiled past—the Vampire Horde trapped him in these catacombs deep beneath Paris. He stands chained against a rock, pinned at two places on each limb and once around his neck. Before him—an opening into hell that spews fire.

Here he waits and suffers, offered to a column of fire that may weaken but is never-ending—never-ending, just like his life. His existence is to burn to death repeatedly, only to have his dogged immortality revive him again.

Detailed fantasies of retribution have gotten him this far; nursing the rage in his heart is all he has.

Until her.

Over the centuries, he has sometimes heard uncanny new things in the streets above, occasionally smelled Paris changing seasons. But now he has scented her, his mate, the one woman made for him alone.

The one woman he'd searched for without cease for a thousand years—up until the day of his capture.

The flames have ebbed. At this moment, she lingers somewhere above. It is enough. One arm strains against its bonds until the thick metal cuts into his skin. Blood drips, then pours. Every muscle in his weakened body works in concert, striving to do what he's never been able to for an eternity before. For her, he can do this. He must … . His yell turns to a choking cough as he rips two bonds free.

He doesn't have time to disbelieve what he's accomplished. She is so close, he can almost feel her. Need her. Another arm wrenches free.

With both hands he clenches the metal biting into his neck, vaguely remembering the day the thick, long pin was hammered into place. He knows its two ends are embedded at least three feet down. His strength is waning, but nothing will stop him when she's so close. In a rush of rock and dust, the metal comes loose, the recoil making him fling it across the cavernous space.

He yanks at the bond wrapped tight around his thigh. He wrests it and the one at his ankle free, then begins on the last two holding his other leg. Already envisioning his escape, not even glancing down, he pulls. Nothing. Brows drawn in confusion, he tries again. Straining, groaning with desperation. Nothing.

Her scent is fading—there is no time. He pitilessly regards his trapped leg. Imagining how he can bury himself in her and forget the pain, he reaches above his knee with shaking hands. Yearning for that oblivion within her, he attempts to crack the bone. His weakness ensures that this takes half a dozen tries.

His claws slice his skin and muscle, but the nerve running the length of his femur is taut as a piano wire. When he even nears it, unimaginable pain stabs up its length and explodes in his upper body, making his vision go black.

Too weak. Bleeding too freely. The fire will build again soon. The vampires return periodically. Will he lose her just when he's found her?

"Never," he grates. He surrenders himself to the beast inside him, the beast that will take its freedom with its teeth, drink water from the gutters and scavenge refuse to survive. He sees the frenzied amputation as though watching a misery from a distance.

Crawling from his torture, abandoning his leg, he pulls himself through the shadows of the dank catacombs until he spies a passageway. Ever watchful for his enemies, he creeps through the bones littering the floor to reach it. He has no idea how far it is to escape, but he finds his way—and the strength—by following her scent. He regrets the pain he will give her. She will be so connected to him, she'll feel his suffering and horror as her own.

It can't be helped. He is escaping. Doing his part. Can she save him from his memories when his skin still burns?

He finally inches his way to the surface, then into a darkened alley. But her scent has faltered.

Fate has given her to him when he needs her most, and God help him—and this city—if he can't find her. His brutality had been legendary, and he will unleash it without measure for her.

He fights to sit up against a wall. Clawing tracks into the brick street, he struggles to calm his ragged breaths so he can scent her once more.

Need her. Bury myself in her. Waited so long … .

Her scent is gone.

His eyes go wet and he shudders violently at the loss. An anguished roar makes the city tremble.
About the Author
Kresley Cole
is the #1 New York Times bestselling author of the electrifying Immortals After Dark paranormal series, the young adult Arcana Chronicles series, the erotic Gamemakers series, and five award-winning historical romances.
A master's grad and former athlete, she has traveled over much of the world and draws from those experiences to create her memorable characters and settings.
Her books have been translated into 23 foreign languages, garnered 3 RITA awards, a Hall of Fame induction, and consistently appear on the bestseller lists, in the U.S. and abroad.
Cole lives in Florida with her family.