"That's the point of it, Bryce. Of life. To live, to love, knowing that it might all vanish tomorrow. It makes everything that much more precious."
Bryce Quinlan had the perfect life—working hard all day and partying all night—until a demon murdered her closest friends, leaving her bereft, wounded, and alone. When the accused is behind bars but the crimes start up again, Bryce finds herself at the heart of the investigation. She'll do whatever it takes to avenge their deaths.
Hunt Athalar is a notorious Fallen angel, now enslaved to the Archangels he once attempted to overthrow. His brutal skills and incredible strength have been set to one purpose—to assassinate his boss's enemies, no questions asked. But with a demon wreaking havoc in the city, he's offered an irresistible deal: help Bryce find the murderer, and his freedom will be within reach.
As Bryce and Hunt dig deep into Crescent City's underbelly, they discover a dark power that threatens everything and everyone they hold dear, and they find, in each other, a blazing passion—one that could set them both free, if they'd only let it.
Add it to your Goodreads: https://www.goodreads.com/book/show/44778083-house-of-earth-and-blood
Purchase your copy of House of Earth and Blood at the following retailers:
Amazon * B & N * Kobo
*Buddy read with Jessica, Candece & Misha
This is the first time I've read anything from Sarah J. Maas. I know, I know... what rock have I been hiding under? Besides the fact that I received books from her
Throne of Glass
and
ACOTAR
series, and haven't taken the plunge,
everyone
and their mama has recommended her books to me. I have NO excuse! But what
is
good about the fact that I'm ignorant about all things SJM... it means I have nothing of hers to compare it to. Her characters reminded me of no one. Her storyline didn't feel overplayed. It was all brand new to me and it was
wonderful!
"Through love, all is possible."
There's Bryce...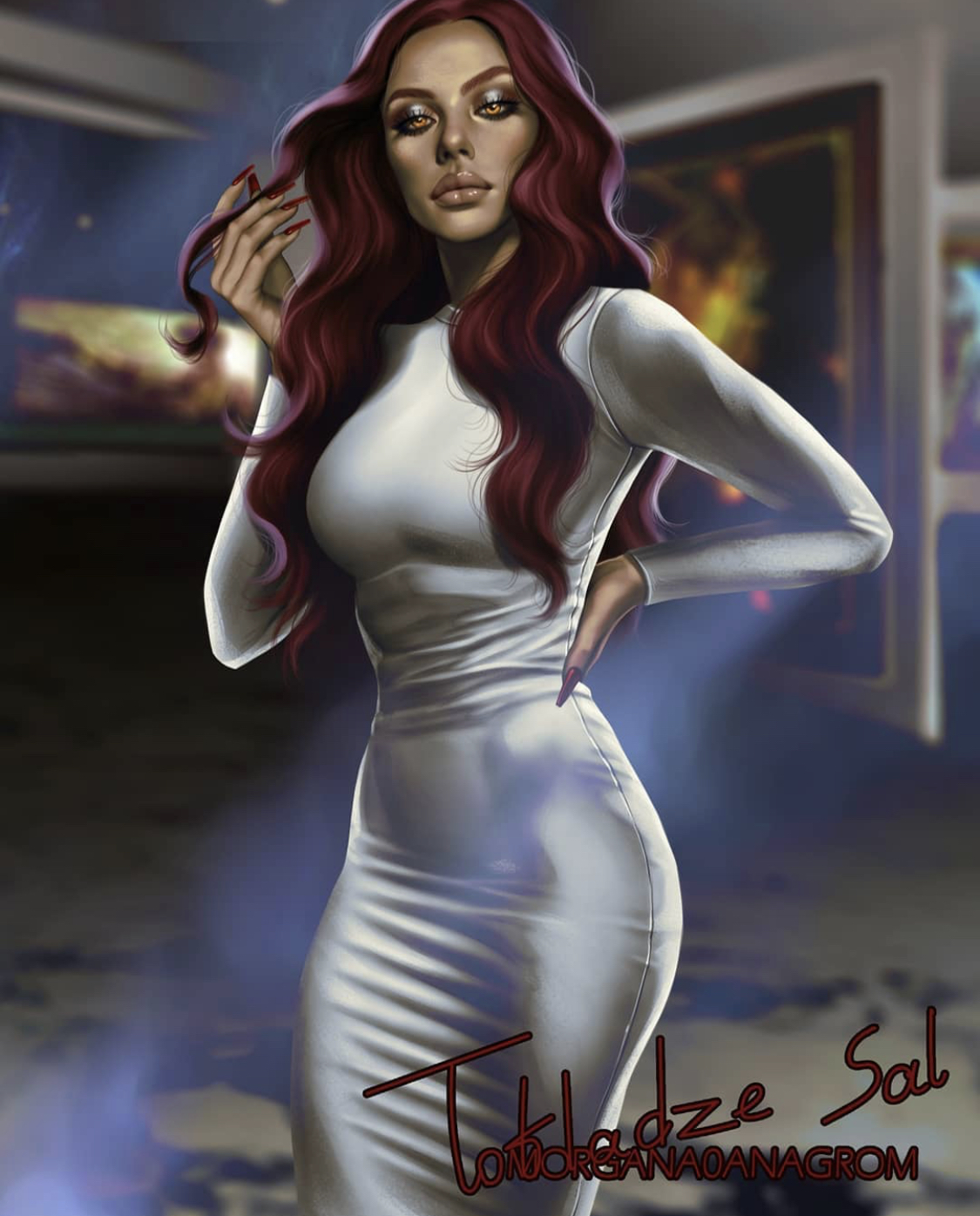 Constantly dressed to kill, she was all attitude and all heart. I didn't really like Bryce, but I respected the heck out of her. She was fiercely loyal and when she chose you, she was an incredible friend.
There's Hunt...
So hot. Like seriously, he was so freaking hot! Forced to be slave for the ruling power, he was honorable and while for the most part I questioned his motives, he ended up being an amazing character. Did I mention his hot factor?
Then there's Danika...
We didn't get the chance to spend a lot of time with this character (for obvious reasons), but I wish we did. She seemed awesome. Crazy, irrational, impulsive and awesome. Her friendship with Bryce was the thing of wishes. Every girl wishes they had that kind of connection with someone (and if they don't, they're in denial).
Let me just say...
House of Earth and Blood
is bloody brilliant! It's addictive, it's entrancing, and I'm so absolutely in love with this
looooooong
introduction to her
Crescent City
series!!
━━━━━━━━━▼━━━━━━━━━
So here's how it's been going for me...
The first 25%
Wow. That's a lot of world building. I still don't have a clue how all of these pieces fit together and... Holy shit! What just happened? I did not see that coming. Maybe I should have read the blurb. Kinda glad I didn't bother. I'm not sure what I think of you right now, Bryce. You're coming off as a waste of space, but you're the heroine, so I'm gonna keep pushing. My buddy readers assure me that you'll change my mind about you.
We'll see.
Up to 50%
Hunt, you are one delicious, fallen angel. Holy friggin shit! I'm in love with you dude. So in love with you. And through your interaction with Bryce, I'm falling for her too. Wait, what's happening over there? Are y'all seeing this? Hmmm... I wonder how that will play out in the end. I hope the heat between you two leads to some real fire on these pages.
Give me descriptive sex!!
Somewhere around the 75% mark
Surprise after surprise... twist after twist... I have no idea what the truth is. Everyone's motives are up in the air and I'm down with all the fuckery!! Secrets and facts and mysteries and reveals... these mystical folks don't play!
-- About Sarah J. Maas --
Sarah J. Maas
is the #1 New York Times and internationally bestselling author of the Court of Thorns and Roses and the Crescent City series, as well as the Throne of Glass series. Her books are published in more than thirty-seven languages. A New York native, Sarah lives in Pennsylvania with her husband, son, and dog.
Find her here:
Website
*
Facebook
*
Instagram