Release:
March 11, 2019
Genre:
Contemporary Romance - Best friend's sister
Dual POV
- 1st person
Heat:
It's coming (I hope)
Type:
Laws of Physics #2; Hypothesis #2.2
Length:
200 pages
Format:
eARC provided by Social Butterfly PR
Review of book 1, Motion
-
★★★★☆
One week.
Private cabin.
Famous physicist.
Still an unrepentant slacker.
What's the worst that could happen?
Mona's meticulously planned allotment of relaxation is thrown into chaos by the unscheduled appearance of her older brother's band of friends, including the one person she'd hoped to never face again. Abram still makes her feel entirely too much, which is one of the reasons she disappeared after their one week together. But now, trapped on a mountain of snow and things unspoken, Mona will have to find a way to coexist with Abram, chaos and all.
My Review
★★★★★
🎶🎶 Come on, it's lovely weather for a sleigh ride together with you 🎶🎶
It's been two years since the end of the last book. Two years since Mona and her twin sister played their little switcheroo. And it's been two years worth of unresolved feelings. Mona is still very much in love with Abram, while Abram is filled with resentment and anger over the game that was played on him. When these two are snowed in at an isolated cabin, will they clear the air? Will their feelings come to the fore? And will they finally just admit how much they truly love one another???
He wore a small smile on his lips and in his eyes, and I snapped my mouth shut, swallowing the thirst. But there was so much thirst. So much. So. Much. I was in very real danger of choking on my thirst. - Mona
Girl, I feel you!
Abram... thank you, thank you, thank you, Penny Reid, for giving him a voice in this book!! I was so happy to get his take on things. I wanted to learn more about his heart because I was already in love with it and, like Mona, I was wondering how that could happen in just a week worth of knowing him. This man is so sweet. So so so so sweet. I loved how he really saw Mona and how he knew how to interact with her. Yes, she's a genius. Yes, more than likely, she's the smartest person in the room. But he never let that distract him. She was a person and really, she was his person, and he wasn't going to let the inequality of their intellect stop him. Beautiful man and you WILL fall in love with him too.
His gorgeousness felt like an attack. I felt personally attacked. He wasn't Hallmark handsome, he was Turkish TV show handsome. - Mona
What can I say about Mona? She's absolutely stunning, inside and out. She knows her strengths and builds on them, but she also admits her weaknesses and tries to do better. She learns from her mistakes. She is a people pleaser and for once I'd like to see her please herself. If there's a heroine out there that deserves happiness and love and everything great that comes with it, it would be the lovely Mona. I loved her internal thoughts and her logic. I want Mona to be my friend.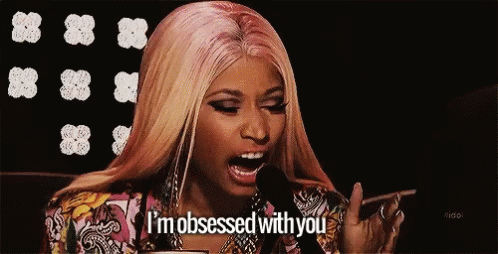 Just read the book. This series is definite must-read material. But then again, anything Mz. Reid writes is.