Genre:
Urban Fantasy Romance
Multiple POV
- Heroine (1st person) and everyone else (3rd person)
Type:
Book 4 of the Mageri series
Format:
ebook purchased from Amazon
The Mageri box set (books 1-3) -
★★★★✩
#OneClick on Amazon
When a choice is made, it will forever alter the course of our destiny. It cannot be undone, for fate is a river changing direction and carving away the bed of our hearts like everlasting fractures.
A difficult past has left Silver broken, but she is learning to trust again through Logan Cross, a Chitah who has convinced her that a dangerous man can change. Their conviction for each other will be put to the ultimate test when an old nemesis reappears and flips her world upside down. Will Logan be able to tame the animal within, or will he succumb to his impulsive nature?
The ongoing investigation into Breed experiments unveils a shocking secret about Silver's past. Standing at a fork in the road, Silver is forced to make a decision. Each comes with consequence, and there is no turning back.
Review
★★★★✩
I'm going to share something with you... It's something unbelievable... It's really quite shocking, but...
I liked Silver in this one.
I know. I know. I couldn't believe it myself.
It was like she was a different person or something. She gave, she protected, and she sacrificed. How could I
NOT
like her?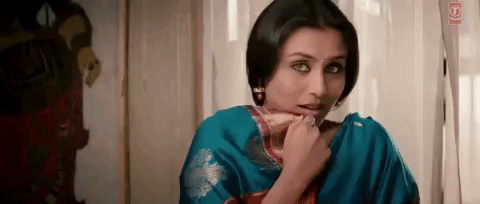 Granted, when she was given the ultimatum of 'submit or everyone dies', she should have told. She allowed things to go way too far with Tarek. That animal was given far too many liberties and Silver shouldn't have allowed it. However... I got it. She was terrified. Who can think clearly and rationally when they're ruled by fear?
I was pleasantly surprised that the author included so many side stories for the other characters. While I'm completely in love with Logan (who wouldn't be?), I liked getting a deeper insight into everyone else. Justus found his heart again, even though the woman he's chosen gives him a hard time. Adam is opening up a bit more ever since he was scarred by the bomb attack. He's not back to his old self, but he's getting there. Levi... I want a man like Levi in my life!
Right now, my heart feels heavy. Everyone suffered a loss and I'm still trying to figure out why it was necessary. Does it play a huge part in the bigger picture? Because I can't see how it can. It just feels like we're all suffering immeasurable pain to garner feels, but I'd rather my emotions were played with in order to further the story, which is not how I feel.
Ah well, I do wonder how it will all work out.
So yeah, I ended up liking Silver well enough this go round. She's in love with Logan and when she gets the chance to finally tell him... she does! I hope I still like her in the series concluding book.
No matter how much I like or dislike the characters, there's no doubt that this author's writing has truly captivated me. There was an excerpt that really spoke to me...
"You haven't lived until you've met that woman who will spark your fire and turn your entire world upside down. The one who makes you reconcile with your past and become a better man. If love fades, it was never meant to be. When it sticks to you like gum on your shoe, then that's lasting love. It's the one you weren't expecting, the one you can't scrape off no matter how hard you try. It will either destroy you or fulfill you, but it will change you.
About The Author
Dannika Dark is a USA TODAY Bestselling author and Audie Awards Finalist of urban fantasy and paranormal romance novels.
THE MAGERI SERIES
is an exciting urban fantasy romance about a young woman's claim to immortality. Passionate, humorous, dark, and full of unpredictable twists, the Mageri series will take you on an unforgettable journey of love, friendship, and the hidden power within us all. Cliffhanger-free.
THE SEVEN SERIES
is a paranormal romance that portrays Shifters living in secret in the modern world. A blend of humor, heartwarming romance, drama, and real-life issues. This series is for those who believe in family, second chances, and finding that person who completes you. Cliffhanger-free.
THE CROSSBREED SERIES
is a compelling urban fantasy romance about a private organization of individuals who hunt evildoers. Dark secrets, complex characters, and plenty of action. Let a new series of magic, mayhem, and mystery begin!