Release:
February 12, 2014
Genre:
Urban Fantasy Romance
Heroine POV
- 1st person/everyone else - 3rd person
Heat:
From mild (almost fade to black) to kinda descriptive (not really)
Type:
Mageri series - books 1 to 3
Format:
ebook purchased from Amazon
#OneClick on Amazon
After Zoe Merrick is transformed into an immortal, she is faced with finding her place in an unfamiliar world. But she is not alone. Zoe must learn to trust the new men in her life that are friends, protectors, and companions.
But only one will be her lover.
STERLING
Zoë Merrick lived an ordinary life until late one night, she was brutally attacked and left for dead.
She survived, saved by a stranger who witnessed her undergo a physical transformation. That's not the only thing that's different. Zoë is unable to control an unexplainable energy coursing through her body.
Justus De Gradi is a man who can teach her that control. He's handsome, arrogant, and not entirely human. He reveals that she is a Mage - an immortal made of light, not magic. She must now make a choice: Rebuild her life in the human world with the man who saved her, or live with Justus and learn how to use her extraordinary gifts. Justus has sworn an oath to protect her life, but can he guard her from the one man who has a right to claim it?
Zoë learns the price of freedom...
and the value of loyalty.
Review
★★★✩✩
If it weren't for the way this author writes, which I enjoyed a ton, I think I would have quit reading this story almost from the start. Zoë drove me nuts. I couldn't find
ONE
thing about her to like. And considering this entire book is told from her perspective, this story really tried my patience. I kept forgetting she was 29 years old because with every new man introduced, she acted like a horny, needy, didn't-know-what-to-do-with-herself teenager. It's like she had to sample every man. I was kind of glad that she and Justus had no sexual connection, although she was still attracted to him. She was just a bit too fickle for my liking. When the heck was she going to start acting like an adult?
So Zoë died. Killed by a mage. But not really dead because he gave her power and now she's Silver. Justus is her guardian, teaching her the ways of the mage. And she questioned, disrespected him, and doubted him at every turn, with absolutely no provocation. She's 29 though. Old enough to have sense. Old enough to know better. I had
NO PATIENCE
for this chick. I'm completely absorbed in this story for everyone else
BESIDES
Zoë. I'm loving Simon, Justus, the mageri council members... even Samil was worthy of attention. Adam, poor guy, was the sap willing to do just about anything for her, but I don't know him. I'm hoping more of his character will be revealed in the books to come so I can tell you whether I like him or not. For now, I feel nada.
I'm off to read the next book so I can discover some kind of affection for this character and to fall deeper in love with the others.
---
TWIST
Months after moving to the mysterious city of Cognito, Silver is developing her gifts as a Mage and learning how to live under new laws. She is forced to give up her old life and live in secret among the humans. There is finally hope of leading an ordinary life . . .
Until Logan Cross walks into it.
Their chance meeting leads her close to discovering the identity of the nameless Mage who once stole her light and discovered the unique power she possesses. That knowledge poses an unimaginable threat to Silver, fueling the search to find out who he is before he finds her.
Lives are at stake. Truths are revealed. And an unexpected passion ignites.
Review
★★★★✩
I think it's clear by now that my opinion of Silver isn't very nice. I'm still baffled how a fully grown woman can act so irresponsibly and immaturely. She drives me nuts whenever she disregards those who are more experienced and more knowledgeable about the new world she finds herself in. She constantly puts herself in danger and the only reason she's still alive is because someone always comes along to rescue her. But does she stop to think or learn her lesson? Nope. She barely even gives them a 'thank you'. She's disrespectful and comes across more as a petulant child than an adult. I'd leave her to learn things the hard way.
So I really liked Logan. I mean, I really, really, really liked him. His introduction wasn't the greatest, as he was the bad guy, but he's quickly proven his worth. No one can mistake that he's an honorable man and getting to know a bit of his back story only endeared him to me more. I could love this guy. I'm so close to falling for him. He's 6'5" of pure hotness and I would love to serve myself up to him on a platter. His growls and his purrs and his alphaness and his respect of women... He's most hard to resist.
The search/hunt for Nero continues. I want to know his motivations and his intentions. I also wonder if there will be stories for Logan's brothers, Leo and Levi, and for Adam. Oh and Knox and Sunny. There's just so many characters I'm curious about (not Silver) that I know I'll be reading this series to its conclusion.
---
IMPULSE
Almost one year ago, a Mage attacked Silver and changed the course of her destiny.
Immortals exist, and now she is one of them.
Within the dark and supernatural city of Cognito, Silver is living under the watchful eye of her Ghuardian and dating her mortal enemy. Neither man can protect her from a dark secret, one buried within the contents of a box. As rival factions struggle to gain control, she finds herself in the middle of a centuries-old feud that threatens to drive a wedge between her and Logan Cross, the man who intends to seduce her.
In an explosive turn of events, one life is saved and another is forever altered. Can Silver trust those around her, or are they hiding a dark secret of their own?
Review
★★★✩✩
Okay, I absolutely hate the way Silver treats Logan. HATE IT!!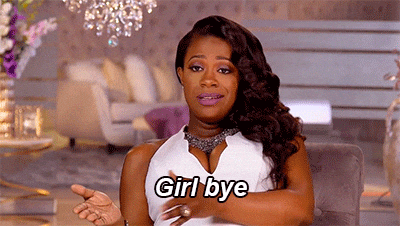 She treats him like she's a Victorian lady protecting her virtue. Didn't she basically throw herself at Adam and then Simon? Is this chick for real? Why would the author do this? I get that Chitahs have their own traditions and values, but keeping him at arms length is making this romance incredibly tedious. Even when his brothers step to her about how her behavior and her push-and-pull is affecting him, she continues her stupid ish. She's not a virgin. She's not inexperienced. So why the act?
"Logan, I can't just get naked in front of a man unless... unless it's for the right reasons."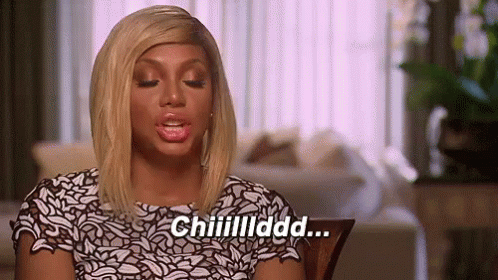 She makes it worse with,
"Do you think that I can parade myself in front of a man so easily - one I haven't been intimate with?"
And every time she went ahead with 'Mr. Cross' to distance herself...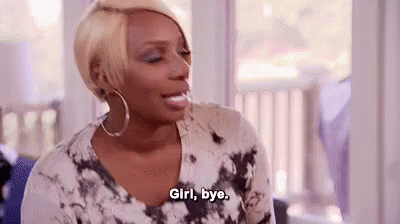 I swear, if it wasn't for everything else happening in this story, I would quit while I'm ahead. Nero has turned up the heat on the Mageri, waging a war that no one is really prepared for. I'm still unaware about a lot of things and I wish I could see the bigger picture. Maybe I'd be able to predict things better or feel more invested if the heroine didn't make me want to hurl at every turn. Ever meet a character that makes you sick to your stomach?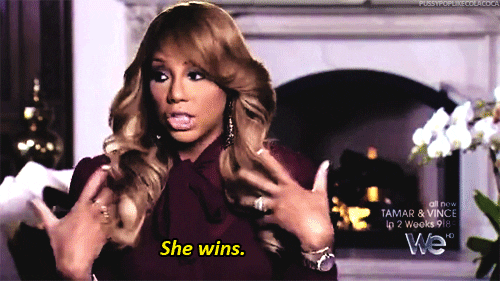 I think it's a real testament to this author's writing that I can detest her main character so strongly while enjoying this story. I only wish that she could have created a more appealing heroine. Or maybe aged her down. If Silver was 16 and not 29, it wouldn't be such a problem. All of her radical attempts to be treated as an equal or to assert her independence only make her appear more childish. Her actions in relation to Logan are juvenile, ignorant, irresponsible, irreverent, disrespectful, and straight up cruel.
Like I said, the story itself is entertaining enough. Take away the intense hatred for the heroine and you could say I love this series. So yeah, I'll be reading the next two books to discover how this story ends.