"Love is savage, love is blind, love is something they may not find…"
Once upon a time, there was a young girl who lived in a battered trailer, a girl from the wrong side of the tracks.
One day, she fell down The Elite Kings' rabbit hole. Sucked into a dark vortex of lies, hate, and deceit, and spat out by money, glitz, and power.
There were things this little girl didn't know, things she was about to find out and secrets that have been kept from her. Those secrets were guarded by the boys that were about to smash her world open and tear it all apart…
He may be a Malum, but she is a Stuprum, born into this world but neglected by the choice of her mother. Her eyes may not glisten with stars, but they roar with fire, and when she finally reaches her peak, it's that same fire that will burn.
Them.
All.
Down.
My name is Tillie Stuprum, and my story is not like the rest.
Everything she thought she knew is a fabricated version of the truth. I'm Nate Riverside-Malum, the one your girl whispers about to her friends and whose initials are scratched down your back. Her story is not like the rest of them, because her story is dead.
Release: March 12, 2019
Genre: Dark Romance - second chance
Dual POV - 1st person
Heat: Descriptive
Type: Malum Part 1 - Elite Kings #4
Length: 231 pages
Format: eARC provided by Social Butterfly PR
My Review
★★★★☆
What in the actual frickity frack?!
Amo, you know I love you, but whoa!! You tapped into some other ish with this one. To say I loved it would be dumbing it down. It wouldn't sufficiently tell you how I truly felt about this story. If you've met any of the Elite Kings before, you know that they're a heck of a lot more than meets the eye. So far, Nate takes the cake on the whole looks can be deceiving thing because
NOTHING
I've learned so far prepared me for the man featured in this book.
NOTHING
!!
Boys like Nate are lethal, because you fall for their charm, their jokes, and their beautiful faces. By the time you find yourself lost in their darkness with their demons lurking around you, it's too late. They suck you in with charisma and spit you out with sin.

Honestly, if you think you know something... if you think you have even the slightest hint of what you're in store for ... I'm here to tell you that you're
dead wrong.
Tillie has returned and needs help getting her daughter back. The world she returns to is like a culture shock. Everything's different. Her man is with her friend and the game playing shows no sign of stopping. But Tillie is like a storm unto herself and like the eye of a hurricane, she's chaos. Whatever is happening between Nate and Tate is sure to sour and I can't wait to skip along amidst the ruins.
It goes against girl code, King or not.

YESSSS!! Why did I feel like this NEEDED to be said?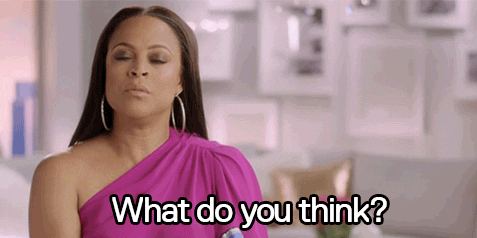 Hoes before bros!!
I'm in love with the way that Amo Jones crafted this Tillie character. She infused her with plenty of strength but wasn't afraid to give her many instances to show her vulnerabilities. Her thoughts were honest. She didn't lie to herself, which was a refreshing relief. She was damaged. She was sincere. She was outspoken. And she was desperate to be the best version of herself that she could be. She broke my heart and she gave me hope. What I appreciated the most about her was the way she pointed out what should have been obvious...
I never claimed to be mature or even sensible. My soul is deep and the deeper you are, the darker it gets. I'm reckless, impulsive, and I think I'm acquiring an anger problem.

Baby girl, feed that rage because I
KNOW
you're going to need it.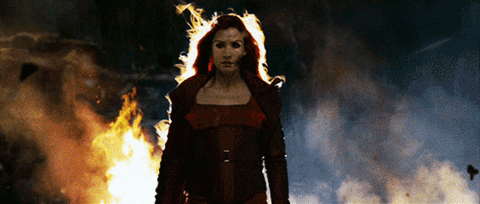 Hmmm... how do I warn you about what's to come? What to expect from this read? I have no clue. As I said, Nate was much more than I expected. At times I wanted to give him hugs and squeezes and gropes and tugs and fondles and... other times I wanted to smack him upside the head. He was brutal. He was cruel. He was sweet. He was broken. He was real. I can't even begin to imagine what's going to happen next because everything I thought I knew has just blown up in my face. It's like no one is truly safe (I already knew that) and I don't where the loyalties lie.
What's real?
People rise from the dead, the evil don't suffer enough, and love doesn't really have a chance to blossom. Reading this book gave me a ton of answers and now has me asking a ton more questions. I'm on edge waiting to get my hands on Malum: Part II.