USA Today bestselling author of the King Series, T.M. Frazier, brings you an all-new trilogy with a sexy anti-hero you're going to love to hate, and a ballsy heroine with more up her sleeve than just tricks.
Love is supposed to be a fairy tale.
Ours is a death wish.
I'm the executioner for the Bedlam Brotherhood.
She's a con artist working for my greatest enemy.
I use her.
She manipulates me.
We find ourselves on opposite sides of a bloody war.
My heart and head tell me I have to stay away.
My lust for her doesn't give a sh*t.
Nothings fair in love and gang war.
Review
Characters that speak to you...
A plot that grabs you...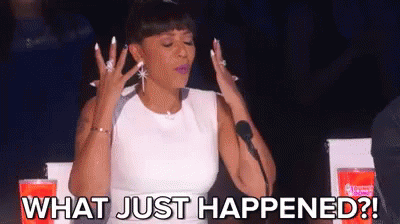 Gimme a sec...
My adrenaline's still pumping after that wicked ending...
I've got one heck of a cliffhanger hangover!
When Tristan was sixteen and about to be shuffled out of another group home, he met a little 12-year-old girl named Emma Jean. She was looking for a new home for 'Mr. Fuzzy', her cat, and begged and pleaded and cried and cajoled until he gave in to keeping it. He later found out it was a scam and nicknamed the young girl 'Tricks'. He had something of hers and she ended up with something of his. Tristan's new home turned out to be a real shot at a better life and he wanted to share his bounty with his new friend. He tried to keep in touch with her, to bring her in, but they quickly lost touch and life moved on. But he never forgot her.
The feeling is there again. The current between us.
Five years later and Tricks hasn't forgotten Tristan one bit. However, their lives couldn't be more different. While he's found a new family, she's been living in hell. She is not safe and it's not just her life that's on the line. While Tristan, who now goes by 'Grim' has been looking for her, he had no clue that she was so close. But as close as she was, she couldn't be further away. They are on opposite sides and he's not sure how he can save her.
It's not just a kiss. The word alone does what's happening a huge injustice. It's something else. Something more. It's everything.
Grim and Tricks are like Romeo and Juliet chopped and screwed. I'm really hoping their tale isn't as tragic as the classic. But with the incredible events at the end of this installment, I'm not sure what will happen to these characters. Their love is just starting to really bloom and already it seems to be up against insurmountable odds. But I'm holding on to faith that this author will deliver an epic ending for them despite the horrific circumstances they've found themselves in.
T.M. Frazier has gifted me with some pretty brilliant men who rank at the top of my favorites in my harem. There's Jake, King, Bear, Nolan, and most of you know of my grand love affair with Preppy (#BowtieTilIDie). There's also Finn, Smoke, and I'm pretty sure Nine will join in the fun too. Now there's Grim and holy cow is he freaking hot!! 🔥🔥🔥 If you're looking for a romance that laughs in the face of danger, that serves passion like hotcakes, and one that will keep you on the edge of your seat right to the end and leave you wanting even more, then look no further cuz Mrs. Frazier delivered!
Release: 09.25.2018
Genre: Dark Romance
Dual POV - 1st person
Heat: 3
Perversion Trilogy #1