My rating:
3 of 5 stars
Standalone
- Empire Sin #1
Release
- June 25, 2017
Genre
- Dark Romance
Length
- 250 pages
First came wrath,
Ruining everything in its path.
She lost it all and wound up alone,
And his life turned his heart into stone.
Daddy taught his girl so well,
And now she'll have her very own cell.
Her new owner thinks he has a pretty pet,
But his little toy is the real threat.
She'll make him fall in love so fast
He'll reveal every detail about his sordid past.
She'll use it all to make him bleed,
But can a girl like her really succeed?
Be careful when you play these games,
Babygirl, your life might just go up in flames…
Find Vengeance on Goodreads

MY REVIEW
For the most part, I enjoyed this book. I don't mind a good 'Daddy's little girl' story, especially in small doses, and this one came at a good time. However, I'm not a huge fan of the degradation, disrespect and overall wrongness of what leaked from these pages. I repeat… I enjoyed this book… but… I had some issues and this review is more of a rant than anything else.
HUGE SPOILERS AHEAD
Hold up… I'm getting ahead of myself…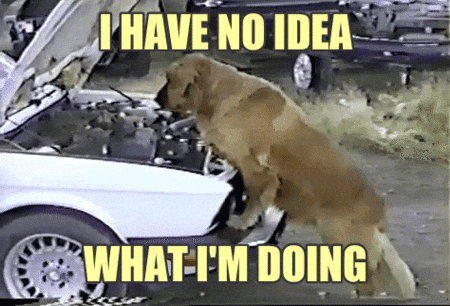 So the story is about Carter and Evangeline. Carter's father started a tradition of owning or using "pets" and passed that world class knowledge onto his son. Go Team!! Evangeline's whole life fell apart when she was a kid and she blames it all on Carter. She puts herself in his path so that he'd choose her to be his new pet and her plans for vengeance could be enacted.
We clear?
Okay because that sounds all fine and dandy. It's what was in-between all of this that messed me up.
"I'd really fucking done it. Broken my little toy. Her messy fucking parts were all over the room."
I think that's one of the nicest things Carter ever said about his precious 'Angel'. I'm serious. Despite the fact that he was increasingly attracted to her, was growing genuine feelings for her, he treated her horribly. Here's where she slept (or at least what my mind depicted):
There were pillows and ish in there but… Nothing you can do to really jazz up the place and make it look like anything other than a cage.
My thoughts exactly.
So whatever… Carter's a jerk… a hot jerk but a jerk just the same… and I liked him in spite of it. Go figure. I think it's because Evangeline kinda set herself up for it. She played right into it like the brainwashed, warped, messed up 'toy' that she was supposed to be
acting like
, but she seemed to take her role too seriously. I get method acting, but ish was a bit too real for me. When is it ever okay to be talked to and treated this way? And this chick happened to
LOVE
her cage!!
Now I, like many people, have a keen (sneaky) interest in all things BDSM. Not for my personal life. I'm the furthest thing from being submissive or a masochist or a sadist it's not even funny. I guess that leaves dominant, but then I'd have no clue what to do with my sub, so no. But in my books I don't have a problem with kinky fckery. However, can this story really be classified as part of the BDSM genre?
And if it is, is it leaning toward the hardcore spectrum? I had to chalk this up as Carter being an insanely disrespectful sadist while Evangeline was a pansy-assed, misguided little masochist. If you can handle all of that, then you should have absolutely no problem being entertained by the filthy, sexy and slightly crazy story Isabella Starling has cooked up in
Vengeance
.