My rating:
5 of 5 stars
Standalone
- Single Dads Club #3
Release
- July 12, 2017
Genre
- Contemporary Romance
Trope
- best friend's sibling/single parent
Dual POV
- 1st person
Heat
- 3.5 out of 5
Length
- 270 pages
It's time.
Time to get a life.
Time to start over.
Time to move beyond the past.
The guys in the Single Dads Club would tell you it was time years ago, but until recently, the risk of hurting my little girl outweighed the benefit of getting a piece of ass.
Now that I have a tween daughter on my hands? It's becoming more apparent with every poster hung on the wall, every fight over wearing make-up and every uncomfortable conversation about puberty, that at least one of us needs a female touch in our lives.
Jesus. I can't even think the words 'female touch' without thinking of her.
Charlotte Rose. Charlie.
She's everything I shouldn't want, but someone needs to tell that to my damn libido because every time she's around I have a constant case of blue balls.
There's a list of reasons why I shouldn't give into what I feel—she's my best friend's little sister, she's seen me at my most vulnerable, and the biggest one—she's the first person in twelve years who has the potential to break me.
Find your copy of Sexy Beast here:
Goodreads | Amazon

MY REVIEW
4.5 "Take a freaking look at that cover" stars!!
Best book I've read from this duo yet!! This story was amusing, believable, charming and romantic. Shoot, it was too easy to imagine the cover model as Garrett.
Charlie:
beautiful, kind, generous, sympathetic, patient, persistent, just plain awesome
Garrett:
handsome, brooding, hurting, strangely charismatic, open and honest
I loved how smoothly the story and its dialogue flowed. The love between these characters gelled beautifully and I think the pacing added to this story's authenticity. Garrett's fears seemed realistic and flooded me with compassion and it was easy to understand Charlie's perspective and put myself in her shoes. Honestly, there's almost no one sexier than a single father, especially a hot one doing an amazing job.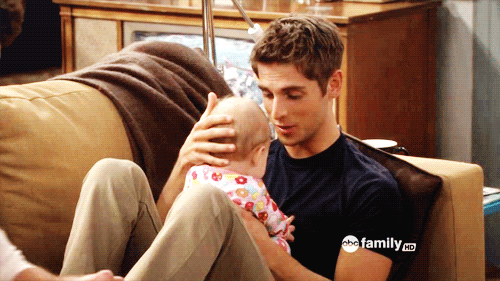 If you're a fan of fun and steamy best-friend's-little-sister romance, then I recommend adding SEXY BEAST to your to-read list.