My rating:
5 of 5 stars
Standalone
- Hades Hangmen #5
Release
- April 18, 2017
Genre
- Dark MC Romance
Multiple POV
- 1st person
Heat
- 4.5 out of 5
Length
- 557 pages
EVEN THE BROKEN, THROUGH LOVE, CAN FIND GRACE...
Secrets never stay hidden.
The burden of guilt never lifts from the heart.
Born and raised in The Order of David, Sister Phebe knows nothing but cult life. Head of the Sacred Sisters of New Zion, Phebe was groomed from childhood for one purpose: to seduce. Prized as a harlot, as a New Zion whore, Phebe is taken from the doomed cult by Meister, the notorious leader of the Aryan Brotherhood. Taken as his possession. Taken to be the woman who will obey his every sexual demand. Under his heavy hand, Phebe finds herself in a place much worse than she could ever have imagined... with absolutely no one to help. And no glimpse of hope.
Xavier 'AK' Deyes is content with his life as Sergeant-At-Arms of the Hades Hangmen. Leader of the infamous 'Psycho Trio' and ex-special ops sniper, AK knows how to fight. Experienced in warfare and schooled in military operations, AK is vital to the Hangmen. When his Vice President needs help retrieving his missing sister-in-law, Phebe, from a Klan-funded trafficking ring, AK volunteers to go in. AK remembers the redhead from New Zion. Remembers everything about her from the single time they met—her red hair, blue eyes and freckled face. But when he finds her, heavily drugged and under Meister's control, her sorry condition causes him to remember more than the beautiful woman he once tied to a tree. Saving Phebe forces hidden demons from his past to return. A past he can never move on from, no matter how hard he tries.
As AK fights to help Phebe, and in turn she strives to help him, they realize their secret sins will never leave them alone. Kindred broken souls, they realize the only way they can be rid of their ghosts is to face them together and try to find peace.
Despair soon turns to hope, and damaged hearts soon start to heal. But when their deep, painful scars resurface, becoming too much to bear, the time comes when they must make a heavy choice: stay forever damned; or together, find grace.
Dark Contemporary Romance. Contains explicit sexual situations, violence, disturbingly sensitive and taboo subjects, offensive language and very mature topics. Recommended for age 18 and over.
Find your copy of Damnable Grace here:
Goodreads | Amazon

MY REVIEW
5 "Embracing The Sunrise" stars!! Of course!!
After finishing this book, I had to take a few minutes (it was really all night) to regain my composure. It left me awestruck, flabbergasted, discombobulated, happy, sad, angry, floored, and oddly satisfied. I just needed a moment to get it together.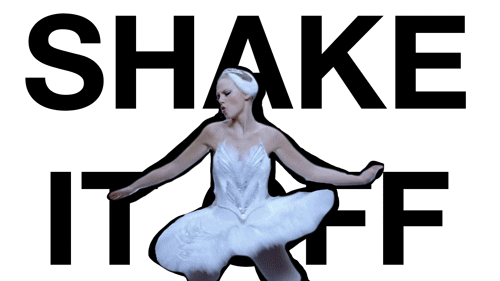 I'm a huge fan of the Hades Hangmen series.
HUGE!!
I've found each book to be incredible and DAMNABLE GRACE was no exception. Each leading man has wormed their way into my heart and AK received a warm welcome.
In the interest of keeping this review
spoiler free
, I'm going to try to keep it brief.
☠
This may have been the darkest book of the series yet. I mean, it was twisted and parts of it even made this dark lover cringe. Be warned! There's a disclaimer for a reason.
☠
This was one of the most emotional of the stories included in this series. I had some dust in my eyes quite a few times.
☠
I loved how the author illustrated the depth of the relationship between the Psycho Trio. Through this story I was able to identify many facets of each man and it only made me love them that much more.
☠
The evolution of Ak and Phebe was captured beautifully. It wasn't easy, in fact it got pretty ugly at times, but in the end the road to redemption is filled with obstacles and you're bound to trip along the way. The author kept it real, regardless of the fact that this was fiction, and has proven, once again, why this series has been such a success!
Before I go, I'd like to leave y'all with a quote that really broke this story down to me. It is in no way descriptive, but it speaks to this story's poignancy and its truth.
"She didn't push me. She didn't ask what I might be hiding. No, she just ripped open my fucking chest, bared my soul, then left it out on display for her ocean-blue eyes to see."
Now I'm just gonna be over here
anxiously
eagerly waiting for what comes next!