My rating:
5 of 5 stars
Standalone
- Pucked #6
Release
- February 21, 2017
Genre
- Contemporary Sports Romance
Dual POV
- 1st person
Heat
- 3.5 out of 5
Length
- 278 pages
I'm NHL defenseman Lance Romero, AKA Lance "Romance."
I'm notorious for parties and excess. I have the most penalty minutes in the league. I get into the most fights. I take the most hits. I'm a player on and off the ice. I'm the one women with no inhibitions want.
Not because I like the notoriety, but because I don't know how to be any other way.
I have secrets. Ones I shared with the wrong person, and she used them against me. Sometimes she still does. I should cut ties. But she makes it difficult, because she's the kind of bad I deserve.
At least that's what I believed until someone from my past gets caught up in my present. She's all the good things in this world. She lights up my dark.
I shouldn't want her.
But I do.
I should leave her alone.
But I won't.
MY REVIEW
In the essence of full disclosure, I haven't read any other book in the Pucked series.
I'm not really sure why I didn't start this series yet. I adored Helena Hunting's Clipped Wings series and I've had this latest series sitting on my TBR. I just didn't make my way to it until now.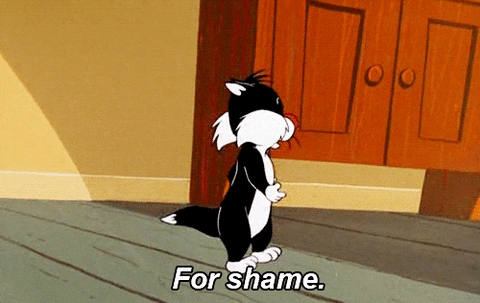 Besides, I always love to support authors from my 'hood and I'm embarrassed that I failed to represent. I love the #6six
So anyhoo, I absolutely loved Lance and Poppy, not to mention the characters from the previous books who popped up in this one. Yes, I will be going back to read their stories. Lance was an NHL defenseman known as Lance "Romance" Romero with a terrible reputation and a tragic past. Throughout this story he was trying to separate himself from this past. And yet it still lingered. He also had some inner conflict, believing that he wasn't worthy of goodness, especially Poppy. She was a really good girl and although she could see his darkness, she was also able to recognize all of his light.
"I wanna deserve you. Why can't I find a way to deserve you?"
Their chemistry was intense. The author left us in no doubt of their attraction and connection to one another. She gave us a hero that was perfect in his imperfection and a heroine that could love him in spite of his perceived flaws and help to mend this once broken man. I couldn't get enough of Lance's brogue.
Gah!!
I love a Scottish accent!! I also enjoyed the ending because it gave me the sweet that I needed, but I still wanted more of a glimpse of how this couple navigated their new life together. It was an emotional, sweet and steamy romance that had me rooting for this couple from the start!!