My rating:
4 of 5 stars
Twin Estates #2
Release
- January 15, 2017
Multiple POV
- 3rd person
Heat
- 3 out of 5
Length
- 385 pages
Things a bad neighbor can do to you:
1. Have loud parties late at night
2. Refuse to mow his lawn
3. Steal your newspapers
4. Rip your heart out and walk all over it
Katya Tocci
is willing to admit that she may have bitten off more than she could chew.
Liam Edenhoff
showed her a side of life she'd been missing out on - sex and friendship and tacos. But then he betrayed her.
Wulfric Stone
taught her that big surprises can come from unexpected places - like from a surly, aggressive, withdrawn bastard. But then he broke her heart.
Now one of them wants forgiveness, and the other wants forever. And Katya? She just wants to forget.
Who knew neighbors could be so difficult?
This story contains scenes of a graphic sexual nature, multiple uses of coarse language, and quite possibly enough confusion to drive a normal person insane. Reader discretion is advised.
Read it for FREE with Kindle Unlimited
MY REVIEW
Sometimes I wonder if the way I feel towards particular characters is done by design. Is it done intentionally? Because it feels hella intentional!
Why? Because I still couldn't stand Katya. I tried. I really did. I tried to convince myself that she's young and her behaviour was typical of that age. But that failed because when I was her age I was a mother of two and I in no way even thought the way she does. Then I thought of all that was going on in her life and rationalized that it was enough to make anyone cray cray. But then I was reminded that there are people who are dealt worse hands and handle things remarkably well. Not her. It just couldn't be done. I couldn't snow myself into being a Katya fan.
As for Liam and Wulf... sign me up for their fan clubs. I FLOVED these men!!
Okay, so if two people hurt you in the same way at the same time, who do you forgive? If you're going to forgive and forget, let bygones be bygones, wouldn't that mean you'd forgive both of them? And if you're going to allow one to be a big part of your life, then the other would have to be too? I'm just saying. Wulf and Liam may have been the ones playing games in book one but in this one, Katya seemed determined to win. And in my opinion she cheated. It wasn't a fair game because she was making up the rules as she went along. And had them firmly rooted in one's favor over the other.
All of my sympathy has always gone to Wulf. Despite everything he's ever done, I was rooting for him. Maybe it's because I could understand where he came from. His history. What made him who he is today. He came off hard and cold, but his heart was devoted to Katya and of that I never had a doubt. He would and did do anything she wanted and needed, even at the detriment of himself. And it was never enough! And why would it be. He was dealing with a simple, spoiled, irrational, manipulative, immature and petulant Katya. Yeah I said it!!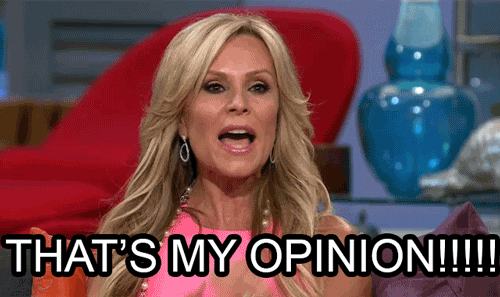 Signs of her juvenile thoughts and actions leaked from every facet of this story. In all honesty though, as much as she drove me crazy, she was freaking
ENTERTAINING!!
She was what made this story intense and angsty, even if it was for no reason. I had no clue who she was eventually going to choose, if it would be either man. Shoot, at times I questioned if this story would even have a happy ending. She kept the men guessing... and me as well.
Things to prepare for when reading this book:
✯ wanting to scream
✯ wanting to throw your device at a wall in frustration
✯ wanting to pull your hair out in equal frustration
✯ wanting to beat someone... anyone... a person who bears a remarkable resemblance to Katya... up
✯ falling in love with the characters despite
EVERYTHING
Now I'm super excited to read BLOCK PARTY!!