Destiny on Ice
by
S.R. Grey
My rating:
5 of 5 stars
I loved this book! No, I really mean it.
I LOVED THIS BOOK!!
It was soooo good. Sweet, funny and sexy good. And when I say funny, I really mean hilarious.
There was a lot of this: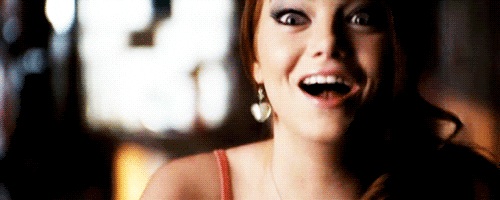 A lot of that:
And a little bit of:
Honestly, I was laughing my big ass off all over the place. It was a bit hard for me to even stop laughing when I read
ANY
scene with Mr. 51, especially in Chapter 12. I'm just saying. This author has the magic touch and has created a spectacularly refreshing story!
I rated this book so highly because of how it moved me. I busted a gut laughing. I felt the emotional turmoil of the characters. I was caught up, involved, and invested in Brent and Aubrey's relationship. I was in it with them. The third wheel if you will. I was in deep. And I loved every single minute of it.
Brent's POV, aside from his dialogue, came across like he was breaking the fourth wall. He was talking to me. Little ol' me.
Got me blushing all over the place Dude!! The conversation was full of his scintillating wit. Aubrey's POV had a bit of that as well and it worked in this story's favour by drawing me in and making me feel like part of the process.
Brent and Aubrey were smart, clever, and incredibly sexy together. I can't recommend this book enough! If you like romantic comedy, do
NOT
pass this story up! I'm still chuckling over every scene with Al. These two were such a hoot!!
Release Date:
December 1, 2016
Genre:
Romantic Comedy
POV:
Dual POV - first person