My rating:
5 of 5 stars
Scarred Souls #3
Release:
August 16, 2016
Length:
334 pages
Is finding one's true love worth committing the greatest sacrifice of all?
Taken as a teen, prisoner 194 was stripped of his name and freewill, meticulously honed to be a ruthless machine. Even as he tries to fight his captors hold on him he knows that obedience is the only way to save his sister, who is the one person that keeps him from turning into a monster.
As a young girl Zoya Kostava barely escaped the brutal attack that killed her entire family. Now twenty five she lives in secrecy. That is until she hears her brother also survived and is living with their greatest enemy.
Zoya risks her safety and anonymity to find the brother she thought dead and is captured by a beautiful, brutal man. A man who both captivates and scares her, in him she sees a soul as lost as her own.
They both have so much to lose will they be able to save each other…and survive.
My Review
Raze -
★★★★★
Reap -
★★★★★
ARC received by author in exchange for an honest review
5 "Valentin has stolen my heart" stars!!
Every book I've ever read from Tillie Cole has been spectacular and this book was no different. I was intrigued by the blurb and from the moment I started reading, my eyes remained focused right to the end.
I'm serious. I don't remember even blinking.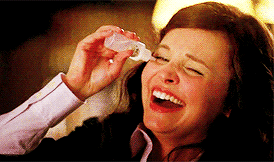 The story certainly held me captive and I loved getting to know 194. The scene of when he and his sister were taken absolutely broke my heart, right along with his. Over time, I got to see that his loyalty and devotion to her did not wane. In fact, they were the catalyst for the situation between him and Zoya.
"My God, I thought; he looked like a monster." - Zoya
What a first impression. Even I was a bit frightened and I had already met the guy! Thankfully, over time, and through witnessing some of his actions, Zoya's opinion of 194 started to change.
"... but it was there: an element of empathy and remorse. Maybe this heavily scarred monster had feelings after all." - Zoya
Watching the love story unfold between Valentin and Zoya was a thing of beauty. They still had a battle on their hands, but at least they wouldn't have to fight alone.
I'm still trying to figure out how this author does it. How she creates these fierce male characters who have experienced similar loss, pain and torture, yet somehow each one of their stories are strangely unique. From capture to eventual freedom, each man has their own story to tell and their own individual pain to bare. Tillie Cole is amazing!!
One of my favourite lines was:
"Here I was, my hand in Zoya's, sun on my face, and free. I was happy. I never imagined I could be happy." - Valentin
I loved that the reunion between Zaal and Zoya was realistic. It wasn't all puppies and rainbows. Although they still loved one another, these siblings were now adults; virtual strangers. It was nice to imagine that over time their relationship would only grow stronger.
And again, I would like to shout (from the mountain tops if I could) my appreciation for Luka's POV. I really really really love that man!
So now that I've read this, I'm all geared up and ready to dive in to
Riot
... which isn't out until NEXT YEAR!!
Yes. Yes I am.
So here's my two cents for the next book: it may not be entirely realistic, considering he's "died" earlier in the series, but nothing is stranger than fiction. Wouldn't it be absolutely fantastic if... when 152 (Valentin's captive sister) is gifted to the death match champ, that the champ would be 362 (Anri - Zaal's twin brother)???
It's just my wish. That I'm hoping to come true. *wink*
XO