Locked and Loaded
(The IMA #3) by
Nenia Campbell
My rating:
4 of 5 stars
Release: October 19, 2013
Length: 376 pages
Cloak and Dagger -
★★★★☆
Armed and Dangerous -
★★★★☆
Something happened to me when I read this book. Something spectacular. It was just as suspenseful, just as action-y, just as great as the rest of the series. Wanna know why
this
book was so special?
... It made me change my mind about Christina!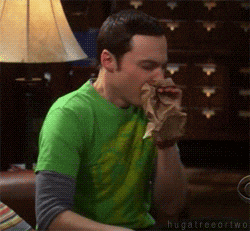 Yup. That's right. Kudos to the author for this accomplishment cuz I'm known to be a stubborn ass bitch.
So, at some point in the plot (and yes, I'm intentionally being vague), Christina became badass and I loved it!! She shot someone people! She even got to show off her hacking skills too. I was so happy that she finally owned up to loving Michael and officially left Denial-land.
And of course Michael was amazingly awesome as usual. I cannot wait to see what he has planned to take down Adrian once and for all. On to book 4.
XO