Fugly
(Fugly #1) by
Mimi Jean Pamfiloff
My rating:
4 of 5 stars
Release:
September 15, 2015
Length:
331 pages
This is what I thought I was going to see when I dived into this story. I was pleasantly surprised that it went so much deeper than that. I thought it would be superficial and predictable. I'm so glad I was proven wrong. It shone a light on the 'fugly' voice that many of us hear and dared us not to bow down and accept our flaws, but to conquer them. To realize our greatness
despite
them. It was also a glaring example of how society and the media has warped our views of self-worth and self-esteem and how desperately these false ideals need to be abolished.
Thank you Mimi Jean Pamfiloff for not being afraid.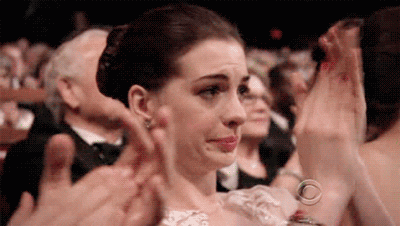 Lily is physically ugly. She knows it and isn't surprised that others know it too. It's been a fact of her life. She knows that true beauty is within and always thought that she owned her 'deformity'. However, meeting her idol, Maxwell Cole, calls into question her true beliefs. You see, Max suffers from cacophobia, which is the fear of ugliness, and when Lily applies for a coveted job within his company, at first he wouldn't even giver her a chance. He couldn't bear to look at her. He saw her ugliness and just couldn't deal. Lily doesn't take his disrespect lightly and cusses him out, giving him the opportunity to see that she was more than her unattractive face. He ends up hiring her and asking her to help him conquer his fears. Once she agrees, true beauty blossoms between them.
"I can't focus on work. Not knowing you're here, suffering and in need of a good fucking."
Max to Lily
"I think it's because when I look at you, I see us. And we're beautiful together."
Max to Lily, about being able to look at her face consistently
My only real disappointment was with the ending. Although I appreciated Max's POV, I needed to see something that showed this couple as a real couple. I think the fact that I read the blurb for the second book kinda turned me off. I'm not amused by the direction the story is taking :(
XO