Boss
(Chianti Kisses #2) by
Tara Oakes
My rating:
4 of 5 stars
Release:
March 31, 2015
Length:
228 pages
Baby V -
★★★☆☆
As I suspected, the writing in this book was much improved. It was more fluid, allowing for an easier and therefore more enjoyable read.
So...
V was still annoying lol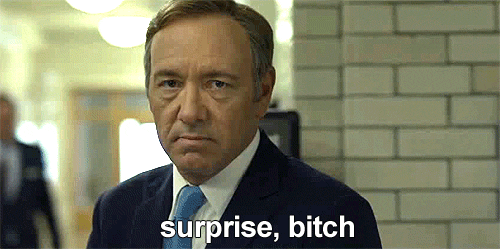 But...
The story was told predominantly from Dom's POV so for that I was extremely grateful. At last, I could finally see the connection between this couple and it was both sweet and real.
The only real downfall were the sex scenes. Nothing pissed me off more than those damn sex scenes. They weren't sexy. They were actually awkward and made me uncomfortable.
Like the author refused to use words for genitalia and what each person was doing to whom with what. Because of this, the intimate scenes didn't feel quite so intimate to me.
Anyhoo... there were secrets, betrayals, revelations, drama, action, and a hint at a second chance love between two side characters.
I'm interested in what Dom has planned next.
XO