My rating:
4 of 5 stars
Chianti Kisses #2
Release:
March 31, 2015
Length:
228 pages
Everybody expects something of Dom, they have his entire life. His family expects HIM to lead, provide, and support them. His company and employees expect him to keep their business successful, intact. His wife, V, expects him to be the beST man he can be.
And then there are the expectations of his father and his "associates."
Dom's father, although long past, had left unfulfilled expectations of his own. Everything he built, bled for, killed for... died for, was left in Dom's hands.
Dom tried to change things, set things straight, atone for the sins of his father and father-in-law. But, it hasn't been easy. Many others benefitted from his business dealings, and aren't willing to loose them so easily.
Emilio Rizzo has vowed to keep things the way they were. He's waged a war to take full control from Dom, with no concern for the toll it will take on everyone involved. Innocents will be harmed, lives will will be taken, and hard-earned progress will be lost unless Dom steps in and fights the way he was born to.
Someone will be disappointed. Will it be his family, his employees, his father, or his beloved V, when he becomes...
BOSS.
Read it for FREE with Kindle Unlimited
My Review
Baby V -
★★★☆☆
As I suspected, the writing in this book was much improved. It was more fluid, allowing for an easier and therefore more enjoyable read.
So...
V was still annoying lol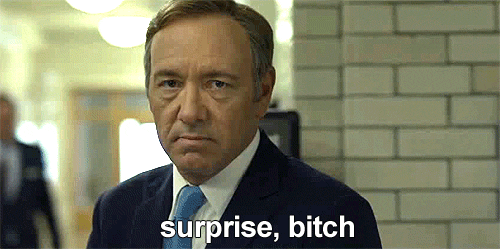 But...
The story was told predominantly from Dom's POV so for that I was extremely grateful. At last, I could finally see the connection between this couple and it was both sweet and real.
The only real downfall were the sex scenes. Nothing pissed me off more than those damn sex scenes. They weren't sexy. They were actually awkward and made me uncomfortable.
Like the author refused to use words for genitalia and what each person was doing to whom with what. Because of this, the intimate scenes didn't feel quite so intimate to me.
Anyhoo... there were secrets, betrayals, revelations, drama, action, and a hint at a second chance love between two side characters.
I'm interested in what Dom has planned next.
XO