"Did you get a look at him? If asked, the table would've grown girl parts
and gone out back with him."
Garrett's Destiny by Rebecca Zanetti
My Rating - ★★★★★

Standalone - Dark Protectors #15
Genre/Trope - Paranormal Romance / fated mates
POV - Multiple 3rd person
Heat - descriptive
Source - ebook from the library
Length - 336 pages Love and danger . . .

For most of his life, Vampire-Demon Garrett Kayrs, nephew of the King of the Realm, has carried a heavy mantle of responsibility with ease and control. Fate declared him heir to the throne, Fortune marked him with the power of the mysterious circle of Seven, and Chance promised more surprises to come. Nothing deterred him from his path. Until the nightmares began—agonizing dreams of having a female, the female, his mate, on the back of his motorcycle—only to have her torn away from his protection. He feels the menace around her, the danger she's in, and he can't rest until he finds her . . .

Duty and desire . . .

Destiny Applegate bears the weight of her name with a respectful balance of fear and purpose. She has been given some direction, but not nearly enough to truly understand her duty, what she was born to do. Even as a child, she had a sense of him. The him, her mate. A dream moment or two with him that might have saved her—or possibly cursed her. So now, when he finds her, she has no choice but to jump on the back of his bike and do her best to hold on until she discovers her path—even if that means ending his.
My Two Cents
For years, Garrett dreamed of his fated mate. He was told and shown that his female would try to kill him. So why does his mind, heart and body yearn for the pretty little package that Destiny presents. She was the furthest thing from dangerous and all he wanted to do was bundle her up and protect her.
What happens when forces beyond their control force them to confront the truth?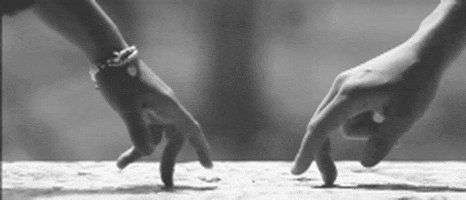 Garrett Karys was a good man. Or male. He was strong and sure, and he loved his family. There was a gentleness about him that called to her, but if she were honest, it was the edge in him that made her knees weak. The hint of danger and the whisper of violence, both of which she knew he'd never use on her.
Each one of these books brings me closer and closer to the final showdown with the Kurjans, the Cyst, and my favorite immortal heroes. With
Garrett's Destiny
, I wasn't just on the precipice of the big fight, I was quickly caught up in the middle of it. It was just there and
I. Was. Not. Prepared!!
I loved how every chapter seemed to take me in a new direction. One minute I'd be enjoying the growth of the bond growing between Garrett and Destiny, the next I was watching someone killing or dying. There was plenty of romance
and
action and the author created a fine balance. I still can't get over one of the deaths in this book and I'm excited to see how it factors in the book to come.
Destiny was so much more than expected and I loved how her character had so many layers. Garrett was obviously my favorite in this book (as all the heroes are in their books), but I definitely developed a soft spot for his lady.
There is a HUGE twist in this story and I'm both eager and terrified to read Hope's book, which is next. If you haven't started this series yet, you need to start already!!
Other Books in This Series:
The Author
Rebecca Zanetti
is the author of over forty romantic suspense, dark paranormals, and contemporary romances, and her books have appeared multiple times on the New York Times, USA Today, Amazon, Barnes and Noble, and iBooks bestseller lists. She lives in the wilds of the Pacific Northwest with her own Alpha hero, two kids, a couple of dogs, a crazy cat…and a huge extended family. She believes strongly in luck, karma, and working her butt off…and she thinks one of the best things about being an author, unlike the lawyer she used to be, is that she can let the crazy out. Upcoming series are: The Blood Brothers, The Realm Enforcers and The Scorpius Syndrome.