Not everything's meant to be, but Jake and I are inevitable. We're knotted together, and damn if he doesn't know how to tie a knot that withstands the test of time.
────── ♔ ──────
Knotted by Pam Godwin
Standalone - Trails of Sin #1
Release - April 25, 2018
Genre - Contemporary Romance with dark elements
POV - Dual 1st person
Heat - 4 out of 5
Format/Source - owned paperback
Length - 311 pages
Publisher - Indie
I try to forget her.
It's impossible.
Growing up together, Conor and I shared all our firsts.
First love, first kiss, first…
Not all our firsts.
We were sixteen the night she was violently assaulted while I helplessly watched.
I'll never forget the sounds of her suffering.
Or my inconsolable agony when she left Oklahoma.
Years later, she returns to honor our teenage pact.
Except the boy she loved is gone, replaced by a ruthless cattle rancher knotted with secrets.
She doesn't know my dark cravings or the trails of sin that lead to her.
I don't deserve her, but one truth remains.
She's mine.
My Two Cents
4.5 "Healing all of her pieces" stars
I went in blind and was completely blown away by everything this book had to offer. I figured it would be a light western read about a cowboy and his girl. It was about
so much
more than that.
This story was full of lies. So many lies that I'm still not sure if the whole truth has been revealed to my satisfaction. And while the lies and deceit were supposed to be for the greater good, to protect Conor... I'm still feeling hurt.
Ain't that some shit?!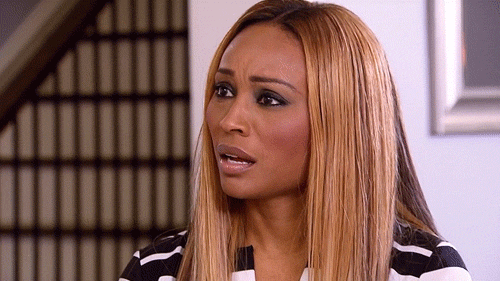 I get why Conor couldn't know the truth. And honestly, I had to repeatedly remind myself that these characters were young because they had to make adult choices and decisions way before they should have. Three men and a woman when they were still babies!!
Their lives just weren't fair. I get all of that.
This is what death feels like. The shattering, unstoppable separation between life and the bleeding remains of the soul. There's no countermeasure. No resuscitation. I've taken my last breath as Jake Holsten's girl.
And yes, it's so cool that Jake found a way to give himself to Conor, even if she was kept in the dark about it for years.
But why did he have to sleep with practically
everyone
while he was pining for Conor and keeping her away for her own good? And yes, yay for him not kissing
any
of the
numerous
people he screwed.
And yes, let's celebrate that he still loved Conor after all that time. Still wore her bracelet while he pounded away through the women in town. Still carried her in his heart while he devastated her.
But was it necessary? Because here at the end, when they've got their happy for now ending, I'm still thinking that he didn't need to do all that. I'm still hurting and he ain't even
my man!
However, because this story touched me so deeply, that even now my heart is hurting, I can't help but realize how very much I enjoyed it. Can you imagine reading all of that and feeling nothing? I'm feeling everything and although I don't
love
these emotions, I'm loving that the author was able to bring them out of me.
It's impossible to describe the bond we share. We're too great for words. Too sacred. We're a feeling that goes beyond starts and stops. We're stronger than hellos and goodbyes and deeper than beginnings and ends.
I believed in Jake's devotion to Conor and her's for him. I believed in their love, their connection, their future, their everything. Them coming together was truly a solace to the excrutiating parts of this story. I can't wait to dive back into their world in the next book, which is Jarret's story—Buckled.
The Author
New York Times, Wall Street Journal, and USA Today bestselling author,
Pam Godwin
, lives in the Midwest with her husband, their retired greyhounds, and a foulmouthed parrot.
When she ran away, she traveled fourteen countries across five continents, attended three universities, and married the vocalist of her favorite rock band.
Java, tobacco, and dark romance novels are her favorite indulgences, and might be considered more unhealthy than her aversion to sleeping, eating meat, and dolls with blinking eyes.