The need to fill her overwhelmed me. And it didn't stop with my body. I wanted to give her everything I had. My f*cking life. My splintered heart. My hateful, hell bound soul. She could do with it what she pleased. I didn't care. None of it belonged to me anymore, and it hadn't since I was ten years old.
────── ♔ ──────
Standalone
Release - September 22, 2022
Genre - Contemporary Romance / second chance / virgin hero
Dual POV - 1st person
Heat - 3 out of 5 / a few vaguely descriptive scenes
Format/Source - ebook borrowed through Kindle Unlimited
Length - 365 pages
Publisher - Indie
I can't remember anymore if my grandfather's eyes were blue or green, but I'll never forget the way they wrinkled at the corners when he laughed at one of his own jokes. Or the way they sparkled with mischief when he told me tales about the magical creatures that dwelled in the forest behind his humble Irish sheep farm—shy fairies who liked to eat tea biscuits, cruel witches who liked to eat children, a moody lake spirit with a taste for expensive gifts.
As a child, I believed every fantastical word. But when he warned me about the mute boy who also lurked in those woods, the one the priest had declared to be the spawn of Satan himself, I refused to listen. Kellen wasn't evil. He was kind, and beautiful, and special, and hurting. He was my friend. And with every summer I spent stolen away with him in those enchanted woods, he grew to become so much more.
But when I return to Glenshire as an adult, grieving and engaged to someone else, all those legends quickly morph into nightmares.
My grandfather had been right about everything, especially the boy.
If only I had listened.
WARNING: If you are a sensitive reader or find certain topics to be emotionally triggering, please exercise self-care and select a different book. Devil of Dublin is intended for mature audiences who enjoy dark subject matter, tortured anti-heroes, explicit adult content, graphic violence, heart-pounding suspense, fairy-tale worthy love, and gorgeous Irish scenery. If that sounds like you, then welcome to Glenshire!
My Two Cents
3.5 "I'm still waiting to be triggered" stars
This author can write!
I was immediately captivated by the setting, the characters, and what ended up being a beautiful story.
Who wouldn't fall for two kids discovering each other and finding love everlasting?
I have to be honest though... I was waiting to be triggered.
With all of the warnings about this book, I was expecting this story to go dark.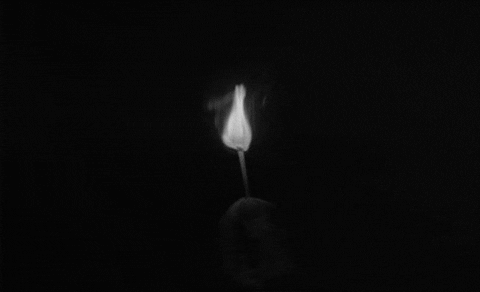 I'm still waiting.
And there's nothing wrong with it not going dark.
I absolutely adored these characters so much.
I didn't need to know the details of what they went through.
I was able to infer a lot from the way they were depicted.
Their actions and behaviors spoke volumes.
An atmospheric romance, this story was more character driven than anything else. At least for me.
Two people. Different upbringings. Both were forced to face such ugly things, but it didn't break them.
They were so fierce together and for each other.
I'll tell ya... Darby will definitely take you by surprise.
Kellen and Darby were incredibly sweet together. With a backdrop of being hunted, scary shootouts, and tons of intensity, I was often caught up with how adorable this couple was.
And with a touch of something mystical, this author delivered a story that was magical.
The Author
BB Easton is the Wall Street Journal bestselling author of 44 CHAPTERS ABOUT 4 MEN, the hilarious, steamy, tell-all memoir that inspired the Netflix Original Series, SEX/LIFE. Within the first month, SEX/LIFE was viewed by 67 million households worldwide, making it the 3rd Most-Watched Netflix Original Series of all time.
BB was a stressed-out school psychologist and mother of two when the inspiration to write 44 CHAPTERS ABOUT 4 MEN struck. Through that process, she rediscovered her passion for writing, became dangerously sleep-deprived, and finally mustered enough courage to quit her job and become a full-time author.
BB went on to publish four more wickedly funny, shockingly steamy, and heartwarmingly autobiographical books in the 44 CHAPTERS series: SKIN, SPEED, STAR, and SUIT. Since then, she's been hard at work writing fictional stories that appeal to her love for us-against-the-world romance, including a dystopian trilogy (PRAYING FOR RAIN), a psychologist-client romantic comedy (GROUP THERAPY), and a dark mafia romance (DEVIL OF DUBLIN).
Visit
http://www.authorbbeaston.com
for more information