I made her look like that.
I painted her in my scent.
I f**ked her into beautiful submission.
And I loved every damn minute of it.
True love is a myth.
A trick.
A way to subdue the heroine and take everything from her.
Winter Snow
My "true love" conspired with my stepmother to have me killed and stole my throne.
But they failed.
I've been in hiding and refining my vengeance. I'm no longer the damsel they mistook me for once upon a time. I'm coming for them. And my kingdom, too.
Who needs dwarves when you have wolves?
Who needs blades when you have arrows?
My name used to be Snow. Now they call me the Winter's Arrow. Because I'm here to destroy them all.
Kazek Flor
I'm not a prince but an Alpha. And I take what I want, when I want it. So when I found an Omega princess dying in the woods, I took her and made her mine.
I'll train her. Embolden her. Help her seek the vengeance she is owed. Then, together, we'll take down Winter Sector and the wicked Queen of Mirrors.
Run fast, little wolves.
Your former princess is about to rise with me by her side.
And we're thirsting for your blood.
Author's Note:
This is a standalone Snow White retelling and based in the X-Clan Omegaverse universe.
Winter's Arrow is an incredibly delicious retelling of Snow White set in the Omegaverse and I was
hooked on its ever word!
Snow was the princess of Winter Sector, the rightful heir, and the last member of her family's line. When her parents died, she was left in the care of a female Alpha, one who took care of her despite her Beta shortcomings. However, not everything was all smiles and rainbows in the kingdom. Something was wrong. Snow overheard a murder plot. Her caregiver wanted to
kill
her. She had only her loyal seven (like the dwarves but these guys were sexy wolf shifters) to help her. After a night of welcoming guests to her impending nuptials, alongside the Alpha who seemed to long to claim her, Snow had had enough. She subtly challenged Alpha Kazek of Norse Sector, second in command, which only cemented his hunger for her. And then he finds her stowed away on his plane...
I'm new to this omegaverse genre, but if this book is anything to go by, I'm all for it. Once I had it firmly in mind that this was a story of an Omega, a natural submissive, and her extremely Alpha protector, I was all over it. Sign me up for all the knots and slicks and smells and yum. While Snow wasn't completely submissive, with her snark and her regal attitude, Kazek definitely knew how to 'put her in her place' and I enjoyed every minute of their connection. Her coming to terms with her new omega status, him coming to terms with what it meant to be Snow's alpha, plots for revenge, tons of hot sex, and everything in between,
Winter's Arrow
was one hell of an entertaining read!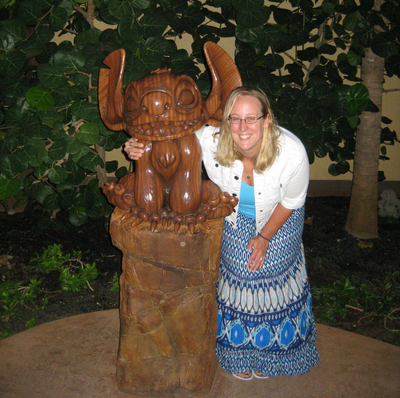 USA Today Bestselling Author Lexi C. Foss loves to play in dark worlds, especially the ones that bite. She lives in Atlanta, Georgia with her husband and their furry children. When not writing, she's busy crossing items off her travel bucket list, or chasing eclipses around the globe. She's quirky, consumes way too much coffee, and loves to swim.