A night of seduction and pleasure in exchange for information...
Caro never should have consented to such a foolish agreement. Now she's on the run for her life with the very being who put her at risk.
Sethios saw Caro as a challenge to be conquered. Something new to play with, to pass the time. But their mutual arrangement created a consequence neither of them anticipated.
For the seer knows all. She predicts the future. And her newest prophecy changes everything.
How far will Caro and Sethios go to protect their destiny and the fate of their unborn child?
Sometimes love requires the ultimate sacrifice...
Author Note: Blood Bonds is a prequel to the Immortal Curse series. There are significant series related spoilers in this novel, therefore it is listed as book 5. However, it still provides a unique introduction to the world and could technically be read first. It would just provide early answers to some of the burning questions raised in books 1-4.
-- My Two Cents (5 stars) --
I went into this story knowing that my heart would break, but
da-yum
was the journey worth it! Sethios and Caro are Stas's parents and this is the tale of how they met, how they fell for each other, how they created a child, their entire saga amidst the chaos, murder and mayhem of Osiris's reign of terror.
✩
Sethios is the son of Osiris, but there is no love lost with this family. After being alive for several millenia, doing dark deeds and sleeping with loads of people (both men and women because... options), Sethios was bored. There was nothing out there to surprise him anymore. And then Caro walks into his life, with her skill with knives and her immortality, looking to cause him harm and giving him the chance for new experiences.
✩
Caro was a young seraphim, tasked with delivering an edict from the High Council to Osiris. However, what she didn't know, what Sethios saved her from, was Osiris's extreme dislike of messengers. The last one was tortured and is presumed dead. Not the fate Caro would want or the one Sethios seemed to want for her. He soon recognizes that there's something special about Caro and while she tries to remain the stoic seraphim she's always been, there's something about Sethios that makes her take a chance. He introduces her to sensation, pleasure and emotion. Together, they were full of surprises and kept each other on their toes. They were so in tune that for two beings that never envisioned spending eternity with another, somehow couldn't imagine spending forever with anyone else.
✩
The prophecies are such bull! I'm glad the author revealed the big picture (at least as it led to Stas's creation) even if I'm now questioning what will happen next. I'm thrilled to know that I was right about both Stark and Ezekiel. I can't wait until all of the other characters get to be part of the reveal and when the truth of Stas's true essence is shared.
Excited!!
I'm steadily waiting for the final showdown and I'm really hoping Caro and Sethio get to be a part of it. They more than deserve their shot at vengeance. This story was charming and sexy and sorrowful and even funny and I'm looking forward to the next book (which I already got),
Angel Bonds.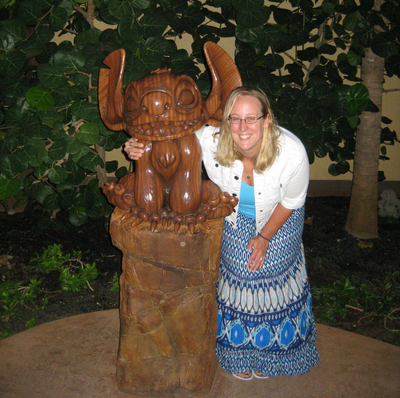 USA Today Bestselling Author Lexi C. Foss loves to play in dark worlds, especially the ones that bite. She lives in Atlanta, Georgia with her husband and their furry children. When not writing, she's busy crossing items off her travel bucket list, or chasing eclipses around the globe. She's quirky, consumes way too much coffee, and loves to swim.