After tragedy rocks the small town of Danville Creek, best friends Emma Blake and Branch McKenna are ripped from the only homes they've ever known.
Twenty years later, they are called back to… Rosey Plantation.
A getaway shared by their parents and... the place they were all found dead.
As they get the house ready to sell, they uncover clues to a game—a handcuff key in a trinket box, eye bolts anchored into the basement wall, silk bindings in unusual places—and discover it wasn't a retreat but a place to play.
While Emma and Branch find solace in one another, and explore some of their own dark fantasies, mysterious things start happening. Convinced they need to play the erotic game, or end up like their parents, their lives start to unravel.
Some say ghosts can haunt, but when the danger becomes real, they find themselves racing against the clock to find the killer among friends before history repeats itself.
Are you ready to play, Ring around the Rosey?
They all fall down.
Standalone
Release Date - May 24, 2019
Genre - Second Chance Romance/Thriller
Multiple POV - 3rd person
Heat - 3.5 out of 5
Length - 346 pages
Format - eARC provided by the author
My Scaredy Cat Thoughts
★★★★✩
Let me just tell you this...
If you're looking for a good scare,
willing to constantly look over your shoulder at the slightest sound,
wanting to feel a cold chill down your spine,
and enjoy that strange feeling at the nape of your neck...
You. Will. Love. This. Book!
Things I loved:
👀 watching the friendship between Branch & Emma blossom into something so much deeper than love
👀 the second chance that B & E got and how easy the authors made it
👀 Willa
👀 the growing bond between all of the characters (except Melissa - she was a tough nut to crack)
👀 how spooked I got from the happenings around Rosey Plantation
👀 the authors did an incredible job of amping the creep factor. From giving us the big picture from the past and how it ties into the present, to the humming, the unexplainable phenomena, the smell of roses that I believed I could smell too, and everything else strange that was going on. I was CREEPED OUT!!
👀 how the authors gave me a good thrill. I love when I can enjoy a scare.
As soon as the first WTF moment happened, I kept thinking...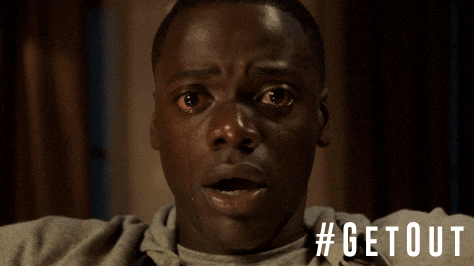 I'm telling you, as soon as ONE thing happens that can't be explained, as soon as I'm the least bit freaked out, I'm OUT!! I'm not waiting around for an explanation or a clue. I'll figure it out from afar. I'm black and in scary movies, we're usually the first to die. I'm not taking ANY chances!!
I sincerely recommend this story to anyone who enjoys a second chance romance with a bit of bite.
About the Authors
L.A. Fiore
LA Fiore is a hybrid author who believes in a happily ever after, but she likes to make her readers work for it. When she's not writing she can usually be found in the garden or hanging on the deck with her family and friends. She lives in Bucks County, Pennsylvania with her husband and two kids and their four fur babies.
Anthony Dwayne
Anthony started writing years ago as a hobby, but it quickly turned into a passion. He first began publishing under the name, Kane Caldwell, but has since changed the name he will continue publishing under. He is the epitome of a country boy with jeans, t-shirt, hat (No, not a cowboy hat. Lol), scruffy face, and work boots on, driving his truck and definitely not a guy you'd picture writing romance. Anthony works in the construction business where he runs his own crew. He has two awesome boys, and an amazing woman that keeps him on the edge. Anthony resides in the south where the weather is warm but most times sweltering hot. During down time, he loves to be surrounded by family, friends, great food, or engrossed in a good book. And of course, putting his imagination to work, where reality and fantasy collide.