Genre:
Paranormal Romance - demons
Multiple POV
- 1st person
Type:
Book 4 of The Road to Hell series
Format:
ebook purchased from Amazon
River,
When I find myself face to face with Lucifer, I realize that what he wants from me could destroy Hell and the world. There isn't anything I wouldn't do for those I love, but I'm not sure I can do what is necessary to stop Lucifer's plans… even if I'm the only one who can.
Kobal,
As the battle for Hell rages, the line between enemies and allies blurs. To protect River, I will do whatever it takes to destroy Lucifer and reclaim my throne. With Hell torn apart, I know two things for certain, many will perish, and nothing will ever be the same again.
Find out how it all ends in the epic conclusion to The Road to Hell Series.
***The final book in this paranormal romance series. Due to sexual content, violence, and language, this book is recommended for readers 18+ years of age.***
My Review
★★★★★
Have I mentioned before how much I love Kobal and River? Have I already told you how much I love this series? Because I do. I couldn't get enough and now that I've reached the end, I only want more. More of these characters, more of the battles, more of the good vs. evil argument, and more of the love. It's every demon and angel for themselves and luckily my favorites have the advantage.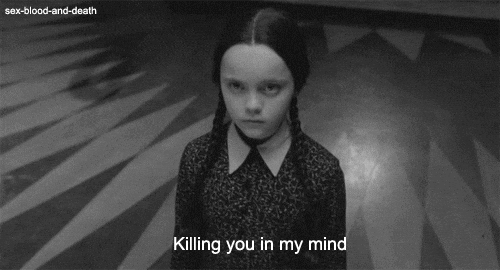 I felt like this book, the last book of the series, really did a great job of concluding this story arc. There were a ton of revelations that more than answered all of the questions I had built up from the beginning. River was far more than what I even thought, much more than anyone really knew. Imagine being part demon, part angel, and part human. Then imagine having those powers manifest within you over time. Then picture how you are the world's greatest hope to rid them of the threat that is Lucifer - her ancestor. Without him there would be no River. I can't even...
While there were many instances that drew on my limited compassion for the bad guys, I couldn't have been more thrilled each time Kobal and River beat them back. There's a lot of destruction in this part. Tons of blood and gore and death. Much to be expected, I guess. At times it felt as if for each step forward my guys went, they were blasted four steps back. But I knew that they had to triumph in the end. There's no way that evil was going to win. Right?
River has come into her power even more, but it's obvious that the love she shares with Kobal, their bond, makes her stronger. And while Kobal is the fiercest warrior of all, almost indestructible in his might, his love and fear for River have humanized him in ways not even he could expect. I just love these two!! I enjoyed the stength of their emotions, their willingness to fight and protect each other, and their sensual moments were so intimate. At the end of this book, I was happy to see that there will be stories about some of the side characters. They've definitely earned a special place in my heart and I'm excited to see where their stories take me.
If you love stories full of action and survival and friendships and family and so much love, this series is not to be missed!!
About The Author
Brenda K. Davies is the USA Today Bestselling author of the Vampire Awakening Series, Alliance Series, Road to Hell Series, Hell on Earth Series, and historical romantic fiction. She also writes under the pen name, Erica Stevens. When not out with friends and family, she can be found at home with her husband, dog, and horse.
Also writes under the pen name Erica Stevens.
Can be found at FB:
https://www.facebook.com/BrendaDaviesAuthor
Blog:
http://brendakdavies.blogspot.com/?zx=5c9dc35ca4dd19ad
Twitter: @BrendaKDavies1
Goodreads:
https://www.goodreads.com/author/show/6519859.Brenda_K_Davies
Sign up for the mailing list and be the first to see the newest cover reveals:
http://bit.ly/ESBKDNews