I'm a motherless son to a father who hates me. Fury has lived and breathed in my black heart for so long, it's a part of my soul now. The only thing that's ever mattered to me is protecting my twin sister, Sabella, from my father's temper.
So when the chance to join a secret society presents itself, there's no question I'll do whatever it takes to become a member and earn my place in the ranks of only the most Elite.
With a taste for the deviant, I'm drawn to the darkest of desires, and no one ever leaves my bed unscathed.
My task: seduce Patience Noelle, St. Augustine's sweetheart and the mayor's beloved daughter—then break her heart.
Sinning is what I live for, and deviance is my passion. Failing has never been an option.
But what happens when my sin becomes my curse—when destroying the only woman I've ever wanted is my key to protecting my sister?
Accept your sin wisely, for the tasks given to earn your place are not for the weak...they're for The Elite.
This isn't just my chance, it's my legacy and reckoning.
I am Samuel Gunner.
I am Wrath.
Genre:
NA Contemporary Romance - second chance
Heat:
Explicit & frequent
Type:
Book 3 of The Elite Seven series
Format:
eARC provided by author
My Review
★★★☆☆
3.5 Hulk Smash stars
Samuel Gunner/Wrath is a very angry young man. He's suffered years of abuse, more than his share in order to protect his twin sister, and he's fed up. Now that he feels like he's grown, he's more likely to solve his problems with his fists rather than his words. His fists allow him to unleash his rage. His fists give him the space to breathe. His fists are his answer to most everything. Even entrance to The Elite. When a man feels like he has no heart, he's willing to do just about anything. So what happens when the task he's required to complete to be "in" takes away the new heart he's found?
I felt that this book took a bit of a departure from where I thought this story was going. It felt like it's own story within the story. I loved it's erotic feel and Sam's need for control.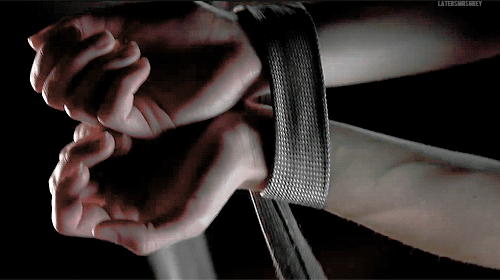 But the tone was different, the character I had come to know as Wrath was different, and the side characters seemed different. Nothing was really as I thought it was, yet it was still the same. Like looking at everything through a different lens, I guess. I found it really hard to connect with Samuel. I just wanted him to calm the hell down. I wasn't a fan of the scenes with him and other women, although they did help build what was supposed to be his character's preferences and personality. I'm still not really feeling his relationship with Patience, although I think that given some more time, I would be. In the end, this was a quick, hot read with one wowza of an ending. I'm loving this series and I can't wait to see what's next for these guys!