Release:
February 22, 2019
Genre:
Dark Thriller
Dual POV
- 1st person
Heat:
Descriptive
Type:
Standalone novella
Length:
143 pages
Format:
eARC provided by the author
Ever get that feeling you're being watched?
You probably are.
Her sad eyes.
Her thick lips.
Her long dark hair.
Her quickening of breath.
Her hurried footsteps.
Her undiluted fear.
The anxiety a woman has when she knows she's being followed does something to the sadistic animal inside me.
My sister and I had our childhood tarnished by an abusive parent. We grew up two very different breeds of our mothers' creation.
When I discover the beautiful, yet broken, Alice Young. She's seeking advice, a place to unburden her thoughts.
What she gets is a dangerous, callous predator who wants to quench his thirst with her tears.
My precious, Alice, feels so alone, but she's not alone. I'm watching her.
Erik Ross feeds on the fear of others.
Alice Young may prove to be too damaged, for even his appetite.
My Review
★★★★☆
🎶 "I always feel like somebody's watching me." 🎶
You ever been outside, just minding your own business, and out of nowhere you get that hair-raising feeling? You feel like you're being watched. But when you look around, there's no one there. Or is there?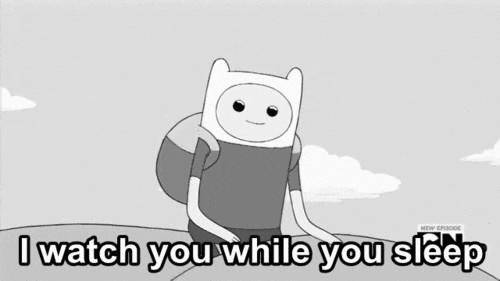 Erik's messed up childhood drives him. He feeds off of your fear. He thrives on your confusion. He's always there, whenever you don't even need him. Don't worry cuz Erik's got your back.
This story was twisted and eerie and thrilling and sexy and I couldn't get enough. I was constantly wondering what would happen next and the author kept me guessing right to the end. This is just a taste of the darkness and it's definitely whet my appetite.