Linc has two very important things on his mind—professional football and his motorcycle club.
What he does not have on his mind is the woman that drives him crazy and makes him want to do stupid things, like throw caution to the wind.
Nope, not Linc.
At least, that's the lie he tells everyone.
In reality, every time Conleigh's name is mentioned, he squirms.
She's everything that he wants, wrapped up in a cute little package that is stamped 'hands freakin' off.'
She's four years younger than him, in school to be a doctor, and thinks football is stupid.
Even more, Linc and Conleigh get along like oil and water.
There's not a single second that they're in each other's presence that they're not at each other's throats.
But all it takes is hearing that she's in trouble for Linc to drop every single thing—football and MC duties alike—and head to her side.
A side that he'll remain at until they either kill each other, or finally give into the heat between them.
Either way you look at it, he's well and truly screwed.
MY REVIEW
★★★★☆
Talkin' Trash
has inspired me to write odes, lyrics and sonnets in honor of Linc James. He was a pro-athlete for the NFL, a hot commodity, a member of the Bear Bottom Guardians MC, a son, a friend, and a lover. He was a man with a huge heart and his goodness spread to everything he touched. He was amazingly genuine and there wasn't a thing I could fault him for. Linc was one of my favorite characters yet!
There are so many things I would do to that man...
Oops, sorry, my mind went in the gutter. More like...
And...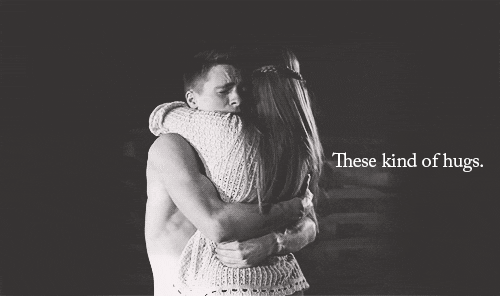 I didn't much like the heroine, Conleigh, at all and I wasn't surprised by this. I didn't like her in her mother's book,
Law & Beard
, so I didn't expect her to miraculously be the girl of anyone's dreams when she got her own story. But she was Linc's dream girl and his personality and character were enough for me to tolerate her. Yeah, again, I'll tell you how awesome he is.
Two of the things I love most about Vale's books, aside from her gifting us with absolute angels for men, is the fact that her series have their own little subplots that interconnect them and that her characters are linked in some way. I don't know how she keeps it all together but I'm loving what she's created. This book was no different and I'm sure we'll see more of everyone in the books to come.
I'm a huge fan of this author and I can't recommend her books enough. If you want to see what all the hoopla is about or if you just want to add one more book boyfriend to your list, you can't go wrong with Linc!
Release: 10.02.2018
Genre: Contemporary Romance
Dual POV - 1st person
Heat: 3.5
Standalone - Bear Bottom Guardians MC #2