Grayson Bennett.
He's a billionaire, a lawyer, the king of the world to some. A professed lifelong bachelor. A man who took his father's business and fortune and turned marginal success into an empire. Now someone is threatening that empire and he's going to burn them to the ground. But he'll need the help of one person. He'll need her.
That woman is Mia Cavanaugh, criminal attorney, ex-lover, a woman who believes he betrayed her, a woman who could burn him to the ground, but she won't. Because she loves him. Because he loves her, and it's time that she sees the truth of the past.
Now, he's handing her the key to his future. He's giving her the chance to burn him to the ground. He's letting her see the real man beneath the surface that not even she's seen in the past. She has to decide what to do with that man. Love him or destroy him.
MY REVIEW
★★★★★
What do you do when the man you love and what you feel for each other is just too perfect? If you're Mia, when you see the slightest hint of trouble, instead of talking to your billionaire fiance, or trusting in him and what you've built together, you run. I was dumped right in the middle of the beautiful reunion of two lovers who should have never been apart. Unfortunately when you're as incredible as Greyson is (and he really was AMAZING), there's always someone out there who wants to see you fall.
Haters gonna hate and all that.
I loved that the author didn't make their reconciliation an easy one. It was an honest look at moving towards forgiveness and accepting the wrongs that each of them committed. Both Greyson and Mia had to work through their feelings of hurt and anger in order to really move forward. It was obviously hard but their love was more than enough to get them through and there was no lack of love in this book.
Did I mention how fantastic Greyson was? I really wish there was more of his POV in this story. I didn't feel like I was in his head enough. He was this strong, charismatic, intelligent, ethical and moral man so full of passion for his woman and I wanted to experience much more of that than I did. Maybe I'm just greedy. But he was so hot and how can getting more of his hotness be a bad thing?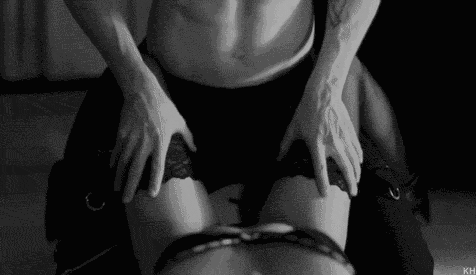 I loved Mia and Greyson so very much and the only thing I didn't like about this story was that it had to end.
Dirty Rich Betrayal
was a smoking hot second chance romance full of feels, high in intensity, with touches of suspense to keep the plot more than a little bit interesting. There are more books to come in this series and I am crossing my fingers and toes hoping to see Greyson again!
Release: 09.26.2018
Genre: Contemporary Second Chance Romance/Romantic Suspense
Dual POV - 1st person
Heat: 3.5
Standalone: - Dirty Rich #4 with character crossover