Soleria
When a human male breaks your heart, it can feel like your life is ending.
When an immortal god does it . . . well, I learned the hard way that can lead to actual death.
The last few years I've been isolated except for my two best friends Ismini and Evesse.
Until they both went missing.
Until I started searching for them and connected with the last thing I expected.
A pair of white eyes.
He ruined me. All because I was stupid enough to give in.
Too weak to fight him.
His scent.
His taste.
Everything about that god possessed me. I knew he'd be the end of me. I knew it.
I couldn't stay away regardless . . .
And he drove me to suicide.
Now I'm back.
I'm different.
A monster I cannot recognize.
A monster thirsting for blood . . .
Ianthen
The end of the last war is a day I'll never forget.
How could I? It's the day my best friend prophesied I would one day die.
I, the primal God of the Hunt, the first of his kind, dead. Gone.
All because of a female.
I lived nearly fourteen millenia waiting.
No, running.
Until shebarreled into my dream and turned everything upside down.
I ran again.
I hurt her.
I tore out the very heart I would die for.
Because of my actions, I had to watch her die.
Now she's back.
She's more different than any of us could have ever predicted.
Lost to the obsession for Conquest that has awakened in her veins.
A female I'm determined to save before death finishes consuming me.
Review
It's been a while since I've been deep in the Ryze world of gods and goddesses and N. Isabelle Blanco brought it back with a sex-crazed bang!
Imagine hearing your best friend prophesize your death at the hands of some female you haven't met yet? Ianthen has never claimed a woman as his own and he never will if his future mate will be the cause of his destruction. Now it has been fourteen millenia and the woman who seems to be quickly taking over his soul is a human girl named Solaria. But Solaria isn't any old human. She's a human witch with an ancestry that she never knew about. A legacy that ties her to Ian in ways beyond what either of them expected. If only they would accept exactly what the other means to them. These two journey through lots of lust... like straight porn here people... tons of action, and end in a dramatic explosion of love.
At least their sexy version of it.
What/who I loved:
★ Fair warning: I loved pretty much everything about this story!!
★ Obviously I loved the plot. It was incredibly intricate and I can't imagine the creativity and effort it took for the author to keep track of everything. This book took us back to a time already visited in the previous books, from another perspective. I highly recommend reading this series in order so that you can better appreciate the complexity of this world we have been gifted with.
★ Ianthen: I've loved this character from the start of this series and eagerly anticipated his story. He's a god but he's also a werewolf and when he sees Solaria for the first time, his reaction was to drop a knee. He couldn't control his visceral reaction to her - a human. And getting the chance to watch his playful side during his monologues and when he interacted with others, even with his future lover, showed a side to him that wasn't clear on previous occassions. His lust though... I think that was what I loved most about this man/god. I loved how he had such little control over how much he wanted Sol. To the point where it drove him to his animal instincts, which was a level of hotness that I can't begin to describe.
★ Dimi: I'm still waiting for her book with Crius (and that better be who she ends up with!). An ancient Queen turned goddess and the god whose realm keeps bringing her back, who kept her company for what seemed like eternity, sounds like a match made in... heaven?
Enzyria?
★ Cyake, of course! He's hilarious and charming and so freaking kind and approachable. He's also always there when needed and I loved how loyal and committed he and his brothers were. With the huge whammy he receives in this book about his future and his future mate, I don't even know what to do with myself. His book is necessary too!
★ The entire subplot featuring Sil and Liz... holy freaking fruck! So hot! So so so so hot! And the reveals keep on coming because the men these sisters are lusting after so desperately are obviously integral to the big picture that we the readers aren't privy too, but I can just imagine how every other character's mind will be blown. Nylicia will have some 'splaining to do. Then again, what else is new?!
★ Nylicia: this chick! I need to learn more about her. I've kind of figured out her relevance, especially in relation to Zexistr. I'm crossing my fingers that I'm right, that there isn't too much turmoil ahead for these characters, and that their happy ending is closer than I think.
★ The banter: liberally spread amongst the action and the heavy doses of raw emotion, the characters enjoy a camaraderie and ease that bleeds through every scene and every relationship.
★ I'm sure there's so much more to tell you that I loved about this book, but there was so many amazing things happening that I can't even list them all.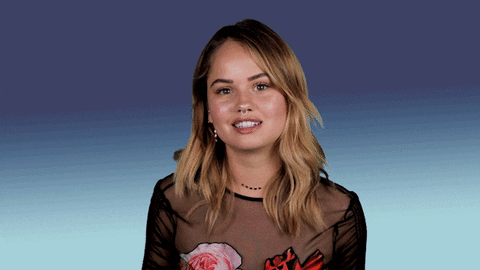 What I didn't love:
★ Solaria: I didn't love her. She really rubbed me the wrong way most of the time. She made no sense. She was 26 years old but acted more immature than her 18 year old best friends, Ismini and Evesse. So while I liked her for the most part, I couldn't fall in love with her.
The
Ryze series
is one of my favorite paranormal romance reads of all time. It's dark and deadly, it's romantic and passionate, and it's frucking awesome!
My reviews to the previous books:
Blood Flows Deep -
https://bit.ly/2O8Tuow
Blood Stained Tranquility -
https://bit.ly/2oXfiII
Release: 09.11.2018 | Genre: Paranormal Romance | Multiple POV - 1st person | Heat: 5 | Book #3 - Ryze series