What kind of man would die to save his wife?

The only thing that ever stood between me and madness was my wife.

And now, she's in trouble. She's falling into the hole that almost ended me. The only thing standing between her and the fate I escaped is me.

But I have no expertise in this. No knowledge but what she taught me. I'm flying blind here....and every moment that passes brings me closer to losing her.

She says I'm crossing the line, but she can draw a million lines around her and I'll cross every single one to get to her, even if it destroys me.
Review
It's the conclusion to The Edge series and I've got to admit, I'm pretty sad about it. But I'm also thrilled. I love nothing more than to see characters fight hard for their happy ending. Caden and Greyson fought hard. One of the things I'll miss most about them is their connection. I've never seen the appeal of having your very existence hinge on someone else, but these two have shown me how beautiful it can be.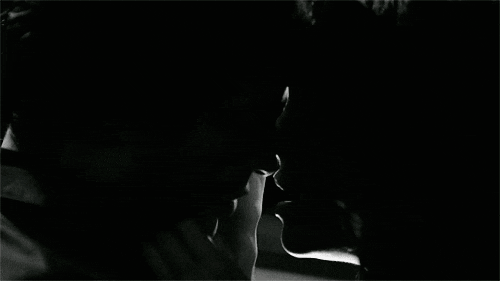 "You're the one indisputable thing in my life." - Caden
While there was tons of sex, sex, and more sex, this story still packed an emotional punch. My heart was aching for these two and what they were going through. The twists and turns that Greyson's mind travelled drove me nuts, her demeanor was off-putting, and the way she treated Caden upset me, but all of that spoke to how impressive I found the author's depiction of her predicament. I'm not sure how realistic it all was, but I know that it was poignant and compelling. This is on top of the intimacy between the characters. Their intimacy was almost tangible, that left the fictional air thick with wanting, which layered palpable tension throughout the read.
"You're everything, Greyson. My life with you is all I have. But the only way to protect you is to let you go." - Caden
Throughout this series, Caden and Greyson have been through hell and back. Thanks to experimentation, their sanity was put through the test. When things couldn't have looked more bleak, they both revealed how strong their bond was, how far they were willing to go to protect the other, and just much they really loved each other. How lucky were they to find someone who was truly their soulmate?
This was Caden. If I trusted anyone with my soul, it had to be him. I trusted him more than myself with my well-being. - Greyson
This couple still can't keep their hands off each other and I'm always down for that. However, when a simple touch could mean truly connecting with the one he loves and finding answers to past pain, Caden is willing to use his fabulous hands (and other appendages) to his advantage.
The tables have turned and Caden now fully realizes exactly what he put Greyson through. He's got his hands full, in a war zone, but he's more than capable.
Caden and Greyson endured pain and confusion and heartache and distress and seeming betrayal and yet they were able to push through. They not only pushed through, they freaking conquered. While I'm sad to see them go, I'm satisfied with their journey and where they ended up.
Release: August 19, 2018 | Genre: Contemporary Military Romance | Dual POV - 1st person | Heat: 4.5 | Book #4 - The Edge Series
✰✰✰ Series must be read in order ✰✰✰
My reviews of the previous books: