He was an artist. She was his muse.
To everyone in town, Abel Adams was the devil's spawn, a boy who never should have been born. A monster.
To twelve year-old Evie Hart, he was just a boy with golden hair, soft t-shirts and a camera. A boy who loved taking her picture and sneaking her chocolates before dinner. A boy who made her feel special.
Despite her family's warnings, she loved him in secret for six years. They met in empty classrooms and kissed in darkened church closets. Until they couldn't.
Until the time came to choose between love and family, and Evie chose Abel.
Because their love was worth the risk. Their love was the stuff of legend.
But the thing about legends is that they are cautionary tales. They are made of choices and mistakes. And for Abel and Evie, the artist and the muse, those mistakes come in the form of lights, camera, sex.
REVIEW
First of all, that cover tho…
I'm gonna say that it was a great representation of Abel. He was absolutely yummy and that cover was just the cherry on top of his delicious sundae.
I haven't read anything from Saffron A. Kent before and while I ponder why this is a fact, I realize that I'll definitely be reading more of her in the future. Why? Because I can tell that this book is going to strike up much debate and controversy in the romance reader community.
I don't read reviews of a book until I've read it. Usually. If I'm reading a book, I typically wait until after I've posted my review before reading others. But something drew my attention early and I'm seeing a definite mix of opinions. So I think I'm right in predicting the tenor of many conversations about this book upon its release.
As for me, I enjoyed the heck out of this story. It's divided into three parts and includes some time jumps to help move it along. At first, we're introduced to Evie and the dynamic of her family. She's a tomboy whose mother would prefer a little lady. Every indiscretion is paid for fiercely by her mother's punishments while her father stands idly by. Abel is introduced as the boy who moves in next door. His family is seen as the product of evil and he's the spawn of satan himself. Evie is ordered to not even look upon him, but Abel is impossible to resist. Soon enough, these two are sneaking around to be friends and then their beautiful story finally begins.
"W-we're not just friends, are we?"




He shakes his head. "No."
It's sometimes hard to find the beauty within the pain, but this young couple seemed to have a lot of experience doing exactly that. When things come to a head, Evie has a choice to make - toe the line as her parents demand or create a new life with Abel. Of course she chose sweet Abel. Part II starts and that's where the story got a bit wonky. Read the book to find out what I'm talking about here.
To sum it up:
Part I
- I fell in love with these characters. The dynamic of the small town of ignorant people and these two kids that desperately wanted to break free of the judgment was enough to snag my attention. Factor in their evolving feelings, their coming-of-age development, and their hopes and dreams, and it seemed like this story was magic in the making.
Part II
- I had no clue what this was really about. I get injecting some other form of life in a story but this came out of left field for me. I started having doubts about the characters and about my own understanding of what this book was about. Abel became a different person, more aggressive and dominant, and Evie was stuck in a juvenile vortex of immature indecision and non-verbal communication.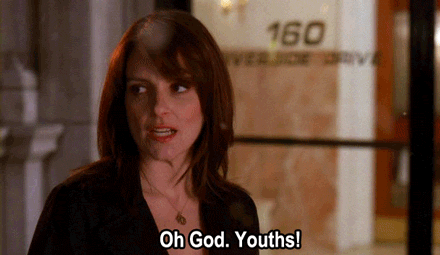 Part III
- I needed more. After the upheaval of emotions caused by the previous part, I needed a better resolution. This book had so many characteristics to make it a five-star read, but the idiosyncrasy of the last two parts threw me off and I was hoping for an epilogue. I think these characters and their story needed more closure than the abrupt ending provided.
What I have concluded after reading this story is that Saffron A. Kent can freaking write. I regret not reading her earlier works, which is something I'll be fixing as soon as I possibly can. While this story tackled issues and beliefs that you would hope wouldn't still stand true in today's climate, but unfortunately do, it was about two young kids falling in love despite the odds and finding themselves in the process.
Release: Feb. 22, 2018 | Genre: New Adult Contemporary Romance | POV: Primarily the heroine - 1st person | Heat: 4 out of 5 | Standalone