I swear, I have to give this entire 5 stars. I can't get enough of this author's writing!!
The war between the drug lord, La Cruz, and the Hell's Lovers is still brewing. The temperature's rising, the tension can be cut with a knife, and everyone's anxious to get this over with. With their families at risk, these sexy riders are willing to do whatever it takes to protect them and preserve the lives of everyone involved. Well, everyone except the Cartel. Who could care less about those ruthless killers? But that's not all… Seth, the treasurer, has found the time to take hard possession of Ciara, the baby sitter hired by Wolf and Scarlett. And when I say hard… I mean she takes a good pounding ;)
"Seth was the epitome of raw, hedonistic, animal sex."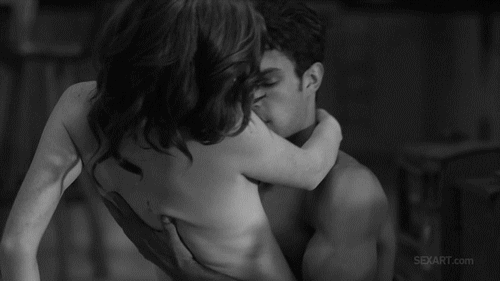 Crimson Syn can write the dictionary and make it sound sexy.
Hot damn!!
Seth and Ciara were beyond steamy. These two were combustible… incendiary… on freaking fire!! From the start, Seth was possessive and beyond obsessed. He tried to stay away and she was resistant to his charms. But it was all an act. They couldn't get enough of each other and I couldn't get enough of them.
If you're a fan of hot and steamy romances full of heart, family, and suspense, then everything from Crimson Syn should be on your one-click list. This author is definitely at the top of mine!
Release Date: November 9, 2017
Genre: Erotica
POV: Dual - 1st person
Heat: 5 out of 5