My rating:
4 of 5 stars
Standalone
- Rugby #3
Release
- February 12, 2017
Genre
- RomCom
Dual POV
- 1st person
Heat
- 4 out of 5
Length
- 307 pages
Keeping a secret this big is going to take lots of balls. Specifically, rugby balls.
THE CAD
Bryan Leech is a cad.
Or, he *was* a cad.
No one is quite certain.
Once the quintessential playboy, Bryan claims he's done with wild parties and weekend benders. No more one night stands leading to mornings he can't remember; no more binges and blackouts; no more exploits plastered all over the tabloids and rag sheets. According to Bryan, he's cleaning up his act.
The only problem is, no one believes him.
THE CO-ED
Eilish Cassidy never thought she'd be a mother at nineteen or still in college at twenty-four. Cut off from every member of her family except her favorite cousin, she's finally managed to put her life back together. Stronger and wiser, Eilish enters her last semester of university determined to stand on her own. Now she just needs to find an internship.
The only problem is, her best option—by far—places her directly in the path of her son's father, and he doesn't remember her at all.
THE PLAN
Bryan is determined to prove he's changed. Eager to settle down with the right woman, he's got his sights set on the gorgeous redhead who seems terribly familiar.
Eilish is determined to hide her secret. She'll do anything to keep her child safe, even if that means ignoring her own wishes and desires.
But what happens when Bryan starts to remember? And what will it take for Bryan to convince the girl he forgot that she's unforgettable?
This book had the perfect combination of romance and humor. Pretty much what I've come to expect when L.H. Cosway and Penny Reid decide to co-write a story together. And the heat?
There was definitely more than a spark. It was explosive. Scorching. Extremely hot. Full-on combustion!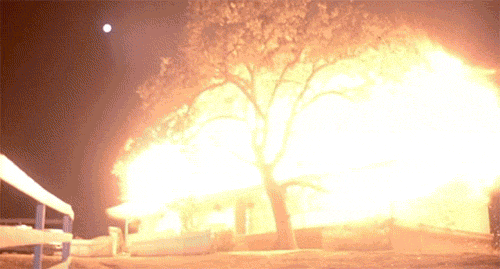 You get my drift.
Five years ago, Bryan and Eilish met, which was a dream come true. At least for Eilish. What made it even sweeter was that Bryan seemed to be into her. Their mutual attraction turned into a night of passion. A passion that dissolved along with the morning light because Bryan couldn't even remember who she was. The problem? Bryan was tanked and the man Eilish was falling for the night before didn't really exist.
Now Bryan is 18 months sober. And he's a changed man. And Eilish is the new physiotherapist for the team. And he still doesn't remember her. And she has to find a way to tell him about the night they shared so that she can move on. and amidst all of that her cousin Sean brought the hilarity. And... And... And read the book!!
With this third book of the Rugby series, these authors tackled a trope that I'm not particularly fond of. Yet somehow they handled it with care and made it somewhat palatable to me. That's not to say that they convinced me to accept, support or condone the behavior found in this story, but at least I didn't read this with a frown on my face. They made the characters lovable, they made me laugh, and I couldn't ask for more than that.