Womanizer
by
Katy Evans
My rating:
4 of 5 stars
I happen to love books by Katy Evans. I fell in love with her writing when I met Remy in
Real
and I've been hooked on this woman ever since. I think the problem I've been having with the Manwhore series is that I went into it expecting the same level of intensity and was disappointed to find it lacking. It's not the book's fault because the story is fine. It's just a matter of me not adjusting my expectations. Well, I tried to do just that with this one.
And I have to say this. I'm sure there will be those who disagree with me.
There were way too many times that I wanted to slap the crap out of Olivia. In a "knock some sense into her" type of way.
Or shake her until her marbles aligned.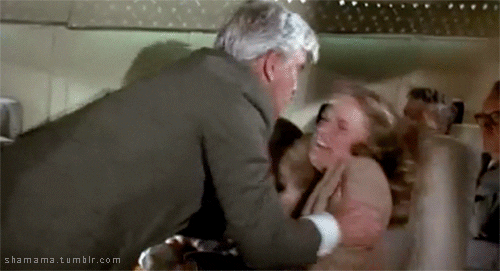 She drove me freaking nuts!! At one point in the story, Callan offers to take her on as his assistant. To really teach her what he knows. She
OF COURSE
declines. Then a bit later she says:
"I came here to work, to learn. Did I let my own perosnal prejudices and confusing feelings keep me from learning all that I can, from the best man I could possibly learn it from?
Actually don't answer that. Because this chick said a variation of the same thing more than once in this story.
MORE THAN ONCE!!
Well, I gave all 4 of my stars to Callan. I loved everything about him, from his smoking
(although it is such a nasty habit)
to his seduction skills
(bring those over her handsome)
to his business acumen
(teach me)
. What I really liked about his story is that despite the book's title and his so-called reputation, there was barely a hint of his indiscretions. Yes, women were everywhere, virtually throwing themselves on him and willing to act as human ashtrays, but he wasn't caught kissing or inappropriately fondling anyone much less encouraging them. Nice!
Release Date:
December 5, 2016
Genre:
Contemporary Romance
POV:
Heroine's POV