Don't Wake the Dead
by
C.C. Wood
My rating:
4 of 5 stars
Reading this book was a bit like watching the Ghost Whisperer. For those unfamiliar with the show, which starred Jennifer Love Hewitt, she played a woman that could see and communicate with ghosts and help them to cross to the "other side". I was really sad when it got cancelled. Anyhoo, this book had some similarities with that and needless to say, I enjoyed it.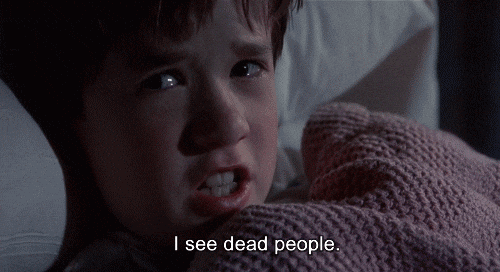 Zoe has been able to see and communicate with spirits since the age of 5. She attracts not only ghosts, but also ghouls and zombies. If she goes to a cemetery at night, guaranteed she's raising the dead. A spooky gift, that's for sure, but it's all that she's known. After spending years trying to explain to people of her small town what she can see, she's earned the reputation of an oddity or oddball. Enter Malachi and his two best friends, Blaine and Stony. These guys see Zoe's gift as miraculous and encourage her to join their show as a paranormal investigator. Zoe finally finds somewhere she fits.
The writing of this story was almost above reproach and the plot flowed pretty seamlessly. I was thoroughly entertained by the mystery/suspense introduced when the team investigated Hank (the ghost) and his suspected murder. However, I went into this expecting a paranormal romance, but there was absolutely no romance to be found.
While Malachi can be seen as a potential love interest, Zoe says and does nothing to encourage it. Though her reasoning is sound, I was still disappointed. Overall, this was a great tale and I'm immediately diving in to book 2,
The Dead Come Calling
.
Release Date:
May 22, 2016
Genre:
Paranormal Mystery
POV:
Heroine - 1st person
Steam:
0
⁂ A copy of this book was generously given by the author in exchange for an honest review ⁂