My rating:
4 of 5 stars
Standalone
Release:
November 15, 2016
Length:
417 pages
After her career goes sour, Shyann finds herself jobless, penniless, and packing for her hometown--where unwanted memories await.
Lucas needs the quiet life. And that's exactly what he's found in Payson, Arizona. For the first time in his life, he finally feels like his mind is in check. Lucas has suffered from blackouts since he was a child. He knows he's not like other guys.
But when Lucas meets his boss's daughter, her probing eyes and personal questions pick away at his barriers. Shyann is everything he should never have...everything he wants. And soon the blackouts return. The last thing he wants is to expose how dangerous he can be--but he's helpless, and it could cost him Shyann.
MY REVIEW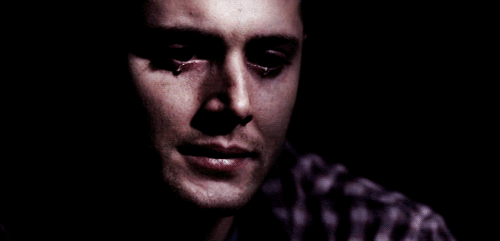 My heart broke for Lucas. OMG it hurt to read. I just kept thinking that that shite happens in real life and it's incredibly tragic. I wish I could save everyone :(
Okay, so I loved J.B. Salsbury's Fighting series. Those books were all 5 stars for me. So when I saw that she had a new book coming out, grabbing a copy was a no-brainer. But this book was completely different from what I was expecting. Yes, the title and blurb made it obvious what the book was about, but it didn't prepare me for the utter anguish reading this was.
Again, my heart hurt for Lucas. If I could have taken a trip to the past, I would be in prison right now (fictionally, of course).
If only it were really possible. Cuz some murdering needed to be done. Okay, I obviously don't advocate murder, but this is fictional people!
I didn't even care that I couldn't stand the heroine (Shyann). She was such an afterthought for me.
That's how much she really mattered to me. Every time she spoke (at least in the beginning) I cringed, waiting impatiently for the story to switch to Lucas' POV again. Her POV was annoying and unnecessary.
While I enjoyed this book, the ending left a lot to be desired. It's all well and good when characters get their shot at HEA bliss, but not at the expense of leaving unresolved issues. And the biggest issue of all, the whole damn premise of the book, was just left there. Staring me in the face. Not gone. Completely accepted by the cast and crew of the story like it was "ok".
Pretty unacceptable if you ask me.
I loved Lucas. He was such a strong character. He dealt with a lot of abuse as a child (too much if you ask me), lived through a traumatic event (oh man, the freaking trauma), lived to tell about said traumatic event, and was trying to carve a life out for himself. He was sweet, kind, shy, and had a purity of soul that belied the tragedy that was his whole existence. The author did an amazing job of bringing this character to life.
Despite my dissatisfaction with the ending, I honestly enjoyed Lucas. I even liked the whole suspenseful feel of the book and how everything centered around him and his past. The concept of this story was crazy cool and I wonder what else is floating around in this author's head. I can't wait to find out!