My rating:
5 of 5 stars
Careless Whispers #1
Release:
November 24, 2015
Length:
337 pages
Ella Ferguson awakes alone in Italy, unsure of who she is, and a gorgeous man has claimed her as his own. He's tall, dark, and sexy, with money and power, the kind of man who makes a girl want to be possessed. And he does possess her, whispering wicked wonderful promises to her, stealing her trust and her heart. Soon though, the past finds her, yanking her from a cocoon of passion and safety. Everything is not how it seems. The truth will shatter her world, but it can set her free, if it doesn't destroy her first.
Book one in the CARELESS WHISPERS series. This is a standalone spin-off of the INSIDE OUT series (soon to be a TV show) that follows Ella Ferguson, Sara McMillan's best friend.
My Review
This book drove me crazy, but in a good way. Ever since I read the Inside Out series, I've wanted to know WTF happened to Ella. I knew she was in Europe and involved with a "bad guy" but beyond that, her predicament was left unclear. So thank you Lisa Renee Jones for clearing things up for me. Kinda.
In the beginning of this book, all I could think of was this one song...
Why? Because in this book we found Ella waking up in a hospital bed... with AMNESIA!! She didn't even know her name. She had no clue how she even ended up there. But she lucked out because when she did wake up, it was to gorgeous and sexy Kayden. Lucky chica!! So there she was, a victim of a "mugging", in a hospital, with amnesia, and she got to wake up to him. Dammit! Why not me???? LOL So Kayden tried to push her to remember something... anything... because they were both still in danger. And then this song came to mind...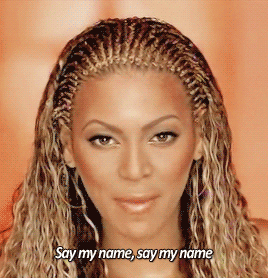 Okay, so she finally got her name. Phew!! However, with an embittered detective and a vicious mafia boss out for blood, these two needed to come up with a plan. Kayden quickly took control of the situation and offered Ella not only his help but his protection. Obviously things got heated between them pretty quickly (it is a love story after all) and soon enough, these two became intense and scorching hot. All the while, Kayden was trying to help her to recover her memories.
All in all, LRJ knows how to write great romantic suspense and how to leave us, the readers, clamoring for more!
The book ends on a huge cliffy and I cannot wait to dive into the next one to see what happens!!
Copy generously provided in exchange for an honest review