We all have them... book boyfriends. Fictional characters that we only wish would swoop into our lives and make all things possible. Men who could give us the greatest romance of all time. All while being extremely hot, alpha, dominant, sensitive, considerate, compassionate, etc. I have so many and the ones on the following list are just some of the ones that come to mind. I'll make sure to update this list as I meet new men for my harem.

After feasting your eyes on these fine fellas (some of my FAVORITE book cover models), take a gander at the books that had heroes worthy of being MINE!! Let me know which ones you want to share 😉😉
Okay, the list starts here...
I was light, and I was pure. Until I wasn't..
Millie
I'm Millie Hart, and for as long as I can remember, I've dedicated my life to my Catholic faith. It was a part of me every step of the way. So when I decided to join a nunnery, no one in my family was surprised. I'm not sure at what point my life changed or where it went extremely wrong. My nightmares are becoming realities as my world starts to slowly tremble under the ground I'm presently shackled to. I was taken. Everything I thought I knew was about to rain down on me in drops of lies, deceit, and undiluted evil.
Tripp/Raze
I'm more machine than man. I'm the alpha and the omega of The Army, and the leader of The 6 masked huntsmen. I live and bleed this life. The arms that raised me weren't carrying love— they were carrying knives and AKs. I'm agent 000, the executioner, and the damn devil who walks in the flesh. No one can break through my hard shell— not even her.
---
Reece Richards from the Bolt Saga by Angel Payne
Working the night shift at one of Downtown LA's hottest hotels, Emmalina Crist has had her fair share of strange encounters—but none of them have prepared her for meeting Reece Richards, the charismatic bad boy of the Richards Resorts dynasty. Emma and Reece share an experience unlike anything they could have imagined, leaving Reece enraptured and Emma weighing the consequences of this supercharged night of passion with her boss.
But Emma learns fighting the flames only fans them, as Reece saves her life and is compelled to reveal his true identity as Bolt, the city's superhero savior. She's always wanted more than just a typical relationship, but falling in love with the man behind the mask is one electrifying ride. Defining their relationship is no easy task—particularly while they're being subjected to the media's spotlight, their families' intrusions, and racing to stay one step ahead of the fringe scientists who want to get Reece back on their lab table.
Emma is helpless to resist Reece's passion and power. He's bolted her heart and soul forever. But can she reach beyond the normal expectations of reality, and even herself, to fight for the one ultimate superpower—true love?
---
Twitch from the RAW series by Belle Aurora
It had been six years since my world was turned upside down.
He exposed me to the darker side of life and I could never go back to the person I was.
I had been through more things the average person couldn't even relate to.
If I had the chance to go back and do things differently though?
Not a chance.
I'd pick him a thousand times. A million times. For eternity.
I guess not much has changed.
My name is Alexa Ballentine, and I am still in love with my stalker.
---
James 'Mac' Maccari by Gun Moll by Bethany-Kris
James "Mac" Maccari's career in the mafia is at a standstill. As the best solider in his Capo's crew, all he wants is to be noticed enough to get Made in the Pivetti Crime Family. But instead, his Capo's interests seem more focused on keeping his solider hidden from the boss, and every other Made man he can. Seemingly stuck right where he is with no chance of going up, Mac doesn't know what will finally get him the attention he needs to earn his button.
Until she shows up and all eyes are on them …
Melina Morgan survives—that's just what she does. She's never been able to depend on anyone but herself to keep her safe and get things done. When a chance encounter puts her in a bad situation with the cops and the mafia, Melina has no choice but to put her faith in the hands of a man that not only infuriates her with his cocky arrogance, but catches her interest, too. Playing pretend in a fake relationship with Mac doesn't seem all that terrible, until pretend turns real and bullets start to fly.
A man is nothing without his woman …
When the attention on Mac and Melina turns from bad to worse, and someone in the Pivetti Crime Family decides the couple needs to go, they know they're fighting an uphill battle alone. But making it to the end alive means Mac could get what he's always wanted, and Melina might find what she didn't even know she needed.
Together, they'll make waves the mafia has no choice but to notice …
---
Cross Donati from the Cross + Catherine series by Bethany-Kris
A wild boy.
A sly girl.
Cross Donati defines trouble. He does what he wants because he's never known anything different. He's unapologetic, and he owns it.
Catherine Marcello is every bit a good girl … on the outside. Her entire world is a legacy, and she lives it. She's curious, and she's exploring it.
She chases bad things.
He never learned to be good.
They're late nights, stolen cars, first times, fist fights, leather jackets, beaches, bloody smiles, and life.
They're vicious and precious, dangerous and harmless, innocence and sin. They are love.
Love is killing for someone.
Love is living for someone.
Sometimes, you can't keep saving your heart when it means sacrificing it, too.
Sometimes, you have to learn to save yourself.
Sometimes, love has to fall, crash, and burn.
This is what love is like when you're a principe and principessa della mafia.
This is what love is like when you're Cross Donati and Catherine Marcello.
---
John Marcello from the John + Siena duet by Bethany-Kris
Fresh out of prison after serving a three-year sentence, Johnathan Marcello wants to get back to normal business as a mafia capo. The rules set out for him are clear—keep out of trouble, maintain a low profile, and stay stable. But stability is a delicate balance for a man like John, and shaky ground is only a single step away.
A chance encounter with a blue-eyed woman might just change his whole world.
Siena Calabrese's life revolves around cooking numbers, and scrubbing books clean. After all, a girl is only useful to men in the mafia, if she isn't totally useless. As long as she does what they want, then she can maintain the illusion of freedom. But illusions are only delusions in the grand scheme of her life, and reality is far more dangerous.
A man with secrets might just be the one thing she didn't know she needed.
In this life, family is everything. Or, that's how it should be.
Distrust.
Love.
Betrayal.
Loyalty.
Mix it all together, and it makes for a volatile city.
A war is coming.
---
You married a decent man.
A rock solid, arrogant war hero who knew exactly who he was and what he wanted. He wanted you, and you gave yourself to him.
You are his only desire--the only woman in his orbit--but the intensity of that desire is turning dangerous.
Love may be the death of both of you.
NY Times Bestselling author CD Reiss brings dark intensity to a couple so in love, they'll make the darkest of sacrifices to save each other.
---
Caleb from The Dark Duet by C.J. Roberts
Caleb is a man with a singular interest in revenge. Kidnapped as a young boy and sold into slavery by a power-hungry mobster, he has thought of nothing but vengeance. For twelve years he has immersed himself in the world of pleasure slaves searching for the one man he holds ultimately responsible. Finally, the architect of his suffering has emerged with a new identity, but not a new nature. If Caleb is to get close enough to strike, he must become the very thing he abhors and kidnap a beautiful girl to train her to be all that he once was.
Eighteen-year-old Olivia Ruiz has just woken up in a strange place. Blindfolded and bound, there is only a calm male voice to welcome her. His name is Caleb, though he demands to be called Master. Olivia is young, beautiful, naïve and willful to a fault. She has a dark sensuality that cannot be hidden or denied, though she tries to accomplish both. Although she is frightened by the strong, sadistic, and arrogant man who holds her prisoner, what keeps Olivia awake in the dark is her unwelcome attraction to him.
WARNING: This book contains very disturbing situations, dubious consent, strong language, and graphic violence.
---
Zeth from the Blood & Roses series by Callie Hart
Sloane
I'm not proud of the things I've done.
The things I've had to do.
The things I've given away.
but I'd give it all over again to find her.
Even if I die trying,
I have to find Alexis.
Zeth
She wants me to help her,
But I won't.
She wants me to save her sister,
But I can't.
She wants me to be her hero,
But I'm not a good man.
I am her damnation.
---
Fix Marcosa from the Dirty Nasty Freaks series by Callie Hart
Face of an angel.
Body of a god.
And a mouth so dirty he could make the devil blush…
Fix Marcosa's time can be bought with money, but he isn't selling sex. Murderers, rapists, criminals: if you're on the wrong side of Fix's moral code, you're in trouble. The kind of trouble that winds up getting you killed. As a hitman for hire, Fix is no stranger to violence. He's merciless. Relentless. A true savage, down to the roots of his very soul. You can beg. You can plead. You can pray, but it won't do you any good. Once the tall, dark stranger arrives at your doorstep, it's already too late to repent.
Sera Lafferty's no stranger to heartbreak. With an abusive father and a dependant sister, her life has been one of sacrifice and compromise. As soon as she sets eyes on Felix 'Fix' Marcosa, she recognizes the darkness in him and makes a vow: she will not get involved. But trapped inside a motel room with the sexiest man to ever walk the earth? Throw in some tequila and the storm to end all storms, and Sera finds herself worshipping at the altar of Marcosa.
She knows she made a mistake.
She knows she needs to run.
But when she witnesses the assassin at work first hand, she knows it's far too late. Thrown into the back of his sleek black ride, Sera finds herself trapped, and in more way than one. Fix is deadly. He's demanding, he's dirty, and he's determined to claim her for his own.
---
"911. What is your emergency?"
Every night, Zara Llewelyn picks up the phone and assists people in distress. House fires. Assault. Motor vehicle accidents. Home invasions...
Between the hours of six and two, she is the answer to a thousand cries for help. But when the payphone outside Zara's apartment building mysteriously begins ringing night after night, the very last thing she wants to do is pick it up. And yet, she can't seem to help herself...
Pasha Rivin's trying to outrun fate. He's been running from it for years now, but escape isn't in his cards. As the oldest son of the oldest Roma family in the country, he's not just a member of a proud and fiercely traditional clan. He is their reluctant king...and now he's expected to find a wife.
The fiery redhead that shows up on his doorstep, following a trail of breadcrumbs, hunting for a missing little boy, is the last person Pasha's mother has in mind, however.
She's an outsider, an intruder, and as far as his family are concerned, she's not welcome on their land, let alone in their king's bed.
Pasha has never allowed his destiny to stand in the way of what he wants, however. And he's never wanted anything more than he wants the girl with the burning green eyes.
***
Zara Llewelyn picked up the phone and learned a secret.
Falling in love has never been so dangerous...
---
I rescued Sabrina from a mafia bloodbath when she was 13. As the new head of the Philly syndicate, I sent her to the best schools to keep her as far away from the life--and me--as possible. It worked perfectly. Until she turned 18. Until she came home. Until I realized that the timid girl was gone and in her place lived a smart mouth and a body that demanded my attention. I promised myself I'd resist her, for her own good.
I lied.
---
Drew Evans from the Tangled series by Emma Chase
Drew Evans is a winner. Handsome and arrogant, he makes multimillion dollar business deals and seduces New York's most beautiful women with just a smile. He has loyal friends and an indulgent family. So why has he been shuttered in his apartment for seven days, miserable and depressed?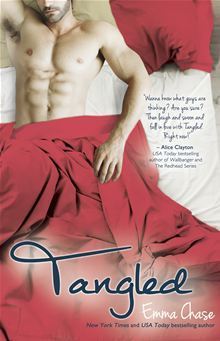 He'll tell you he has the flu.
But we all know that's not really true.
Katherine Brooks is brilliant, beautiful and ambitious. She refuses to let anything - or anyone - derail her path to success. When Kate is hired as the new associate at Drew's father's investment banking firm, every aspect of the dashing playboy's life is thrown into a tailspin. The professional competition she brings is unnerving, his attraction to her is distracting, his failure to entice her into his bed is exasperating.
Then, just when Drew is on the cusp of having everything he wants, his overblown confidence threatens to ruin it all. Will he be able untangle his feelings of lust and tenderness, frustration and fulfillment? Will he rise to the most important challenge of his life?
Can Drew Evans win at love?
Tangled is not your mother's romance novel. It is an outrageous, passionate, witty narrative about a man who knows a lot about women…just not as much as he thinks he knows. As he tells his story, Drew learns the one thing he never wanted in life, is the only thing he can't live without.
---
Sean from Bad For You by J. Daniels
Shayla Perkins isn't the kind of girl who makes the same mistake twice, especially when it comes to Sean "Stitch" Molina. So when he gives her the world's biggest rejection, that's it—she's done. Until the sexy, silent, unavailable Sean makes Shay a very personal offer. Of course, it still doesn't mean he's interested in her. Or does it?
Sean has done things in life. Bad things. And he's paid the price. All he wants now is to make up for his past by doing good in the present. And no one deserves more good than Shay. Beautiful on the inside and out, Shay is the kind of woman who should be cared for and protected—especially from a man like Sean. He's tried to keep his feelings for her in check, but a single, reckless impulse pulls them closer than ever before.
Soon the two are sharing their biggest dreams and satisfying their deepest desires. But what will happen if the only way to truly give one another want they want most . . . is to let each other go?
---
Griffin from the Transcend Duet by Jewel E. Ann
"In another life, she was my forever."
An unexpected tragedy leaves Professor Nathaniel Hunt a widower alone with a newborn baby.
He hires a nanny. She's young, but well-qualified, with a simple life, a crazy name obsession, and a boyfriend she met at the grocery store.
Over time, he discovers she knows things about him—things that happened before she was born—like a hidden scar on his head, his favorite pizza, and how he cheated on a high school Spanish test.
She speaks familiar words and shares haunting memories that take him back to over two decades earlier when he lost his best friend in a tragic accident.
"I'm afraid of what's going to happen when you realize I'm not her."
Transcend is a sexy, mind-bending journey that uncovers possibilities, challenges beliefs, and begets the age-old question: is there life after death?
---
Jesse Ward from the This Man series by Jodi Ellen Malpas
Young interior designer Ava O'Shea has no idea what awaits her at the Manor. A run-of-the-mill consultation with a stodgy country gent seems likely, but what Ava finds instead is Jesse Ward--a devastatingly handsome, utterly confident, pleasure-seeking playboy who knows no boundaries. Ava doesn't want to be attracted to this man, and yet she can't control the overwhelming desire that he stirs in her. She knows that her heart will never survive him and her instinct is telling her to run, but Jesse is not willing to let her go. He wants her and is determined to have her.
---
Dommiel from Darkest Heart by Juliette Cross
Wrong side of heaven...right side of redemption.
Anya—a stoic, blue-winged angelic warrior— was bitten by a demon prince in battle, and now she has precious little time to find a cure for his deadly venom. But the only archangel with the power to stop the dark poison from corrupting her body and soul is missing. She'll have to trust her guide, the outcast high demon Dommiel, who is as handsome as he is dangerous if she has any hope.
An outcast of his own kind, high demon Dommiel stays under cover while the war between angels and demons rages on. But when the only person who ever showed him kindness asks for his help, he has no choice but to try to save the angel. Venturing back into the dens he has avoided for so long, Anya makes him want and feel things he never thought possible.
But Dommiel knows there is no way an angel can ever love a demon…
---
We all have one.
A price.
That magic number that will get us to agree to do anything, be anything.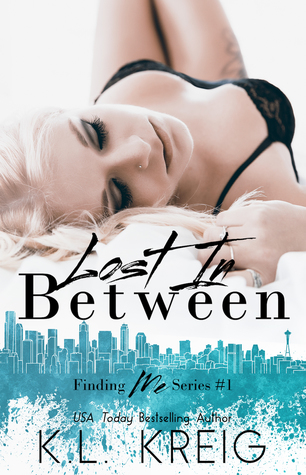 Don't sit on your gold-plated high horse and say you don't because you do. Everyone does. Each of us has something we covet enough that we'd sell ourselves to have it.
What's my tipping point, you ask? Apparently a cool quarter mil will do the trick.
What does one do for 250 large, you wonder? Anything the infamous, gorgeous playboy of Seattle wants. For the next four months I'll be Shaw Mercer's arm candy, his beck and call girl, his faux girlfriend. I'll be his to command, mold, push and pull in any direction he sees fit.
I'll fight falling into bed with him. I'll fight falling in love with him even harder. I'll fail at both. And when my past and present collide in the most unexpected of ways, I'll learn that while one man's love for me has never died, the only man's love I really want will never be mine.
---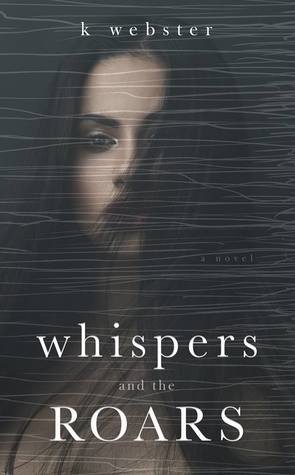 When my eyes are closed, the monster can't ever see me.
When I sing a song in my head, the monster can't ever hear me.
When I pretend my bedroom is a playground where I play hide and seek, the monster can't ever find me.
The darkness should frighten me.
I should worry I'll find more monsters…monsters scarier than him.
But I'm not afraid.
It's safe here.
When I'm inside of my head…
He. Can't. Ever. Touch. Me.
---
Grip from the Grip series by Kennedy Ryan
In 8 years, Marlon James will be one of the brightest rising stars in the music industry.
Bristol Gray will be his tough, no-nonsense manager.
But when they first meet, she's a college student finding her way in the world, and he's an artist determined to make his way in it.
From completely different worlds, all the things that should separate them only draw them closer.
It's a beautiful beginning, but where will the story end?
---
Gabriel from Managed by Kristen Callihan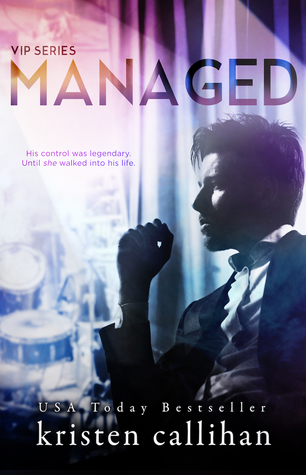 It started off as a battle of wits. Me: the ordinary girl with a big mouth against Him: the sexy bastard with a big...ego.
I thought I'd hit the jackpot when I was upgraded to first class on my flight to London.
That is until HE sat next to me. Gabriel Scott: handsome as sin, cold as ice. Nothing and no one gets to him. Ever. He's a legend in his own right, the manager of the biggest rock band in the world, and an arrogant ass who looks down his nose at me.
I thought I'd give him hell for one, long flight. I didn't expect to like him. I didn't expect to want him. But the biggest surprise? He wants me too. Only in a way I didn't see coming.
If I accept his proposal, I leave myself open to falling for the one man I can't manage. But I'm tempted to say yes. Because the real man beneath those perfect suits and that cool façade just might be the best thing that's ever happened to me. And I just might be the only one who can melt the ice around his heart.
Let the battle begin…
---
Theo:
One, two, three…Six dicks!
Six dicks are living under the same roof with my girl. My girl!
How did we get to this point? How did one act of kindness, one act of lunacy, turn into this? I'll tell you. Her bleeding heart. "I have to help him," she said. "He needs someone."
Months later, she has five freaking more!
Suddenly, she can't come to my games or spend time with me.
Everything is about them.
Well, guess what? I don't care what level of asshole I have to resort to, I'm going to show these vets just who Anniston McCallister belongs to. My name has been written on those seductive little panties of hers for seven years and no amount of muscle is going to ruin what we have going.
You may not like me.
You may think I'm an ass.
But understand that no matter what good deeds Anniston McCallister has done, she's no angel. The girl craves rough and dirty debauchery.
And I'm just the man to give it to her.
Anniston:
I found Cade near death, in a ditch.
One look at those enchanting green eyes and I knew I had found my calling. Is it my fault that my newfound roommates threaten Theo to the point of insanity, causing him to parade around all angry and pissed off, marking his territory in every corner?
Theo started this "just friends" game when he banged some skank right after he took my virginity.
That kind of dirty play deserves payback, and I plan on making that phenomenal ass pay on his knees until he admits we were always more than, "just friends."
But in the meantime, I have a foundation to start and men to command. Someone has to manage these hotties, and I'm just what the doctor ordered.
I am their Commander.
---
At fifteen I fell in love. His name was Jake Stephens and he took the abandoned, lonely girl I had been and made me whole. His love was a pure and unconditional love that made every day better than the last…a fairy tale of my very own.
But this story isn't about Jake. It's about Abel Madden; the man I meet after the fairy tale goes to hell. A cocky, arrogant man who says what he wants, does as he pleases, and makes no excuses for it. He irritates me—downright pisses me off at times—but he also brings me back to life.
My name is Sidney Ellis and this is my story of finding love twice—the first when I needed it most and the second when I never saw it coming.
---
Damian Tate. One look into his sad green eyes and I was hooked. I wanted to be the one to make him laugh, to make him smile. I hadn't expected him to be the one to make me blush, to make me hot...to make me fall in love. He was my first kiss, my first love, my first everything. I wanted forever with him, but life got in the way.
He enlisted, I went to college, and for years we were never in the same place long enough to pick up where we left off.
Thirteen years after he left, tragedy brings him home. The stoic boy I fell in love with grew into a quiet, dangerous and wildly sexy man. He still tugs on all the right strings for me, but he seems determined to keep me at arm's-length.
However, when trouble comes knocking at my door, he is the one to put himself between that trouble and me.
Spending time with him might drive me insane, or it might be our second chance at first love.
---
Brochan from Savage by L.A. Fiore
They call him a monster.
Pale blue eyes as cold as ice that see right through you.
He's hard.
He's damaged.
He's dangerous.
He lives in a castle fit for a fairy tale, but he's no prince.
He's savage.
He's brutal.
He's a killer.
By an act of fate, our worlds collide.
They call him a monster, but he is my salvation.
---
Baron Spencer from Vicious by L.J. Shen
Emilia
They say love and hate are the same feelings experienced under different circumstances, and it's true.The man who comes to me in my dreams also haunts me in my nightmares. He is a brilliant lawyer. A skilled criminal. A beautiful liar. A bully and a savior, a monster and a lover.
Ten years ago, he made me run away from the small town where we lived. Now, he came for me in New York, and he isn't leaving until he takes me with him.
Vicious
She is a starving artist. Pretty and evasive like cherry blossom. Ten years ago, she barged into my life unannounced and turned everything upside down. She paid the price.
Emilia LeBlanc is completely off-limits, my best friend's ex-girlfriend. The woman who knows my darkest secret, and the daughter of the cheap Help we hired to take care of our estate. That should deter me from chasing her, but it doesn't. So she hates me. Big fucking deal. She better get used to me.
---
She's in a white dress that dances around her ankles, and her hair tumbles in a long sheet of curls down her back. A veil covers her beautiful eyes, and she smiles directly at him. Janie is everything Rafe's ever imagined she would be on her wedding day.
Breathtaking. Gorgeous. Perfect.
The moment he sees her walking down the aisle towards him, he knows that she's the one.
Then she passes him, making her way to the man she's to marry.
A man that wasn't him.
A man that he knows with one hundred percent certainty isn't good enough for her.
It seems that her father isn't the only one who's having a hard time giving her away. Rafe only wishes he knew why.
Everything about Janie sparks protective instincts he doesn't feel for anyone, not even his own fiancé.
What he feels for the bride, however, isn't merely a simple attraction. He knows that something is there just beneath the surface…if only he could reach it.
It has to be something huge, too, otherwise he wouldn't be drinking whiskey straight from the flask in a church pew and wondering how many years he would do in prison if he shot the groom in front of about a hundred witnesses—half of those being cops.
He was good…but not that good.
A near-death experience cost Rafe almost six months of his memory, but right now he can't help but feel like a huge mistake is being made on both of their parts. One that's going to cost him everything.
Then she says I do.
---
Tyler Cree from Too Bad So Sad by Lani Lynn Vale
Tyler Cree has never been good at the whole look and don't touch thing.
From the moment he was old enough to walk on his own two feet, he's been looking for trouble.
Trouble comes in many forms…quite a few of those forms being the female persuasion.
Tyler knows what girls want—a bad boy. And he has the bad boy image down pat.
Ex-military—check.
Hot cop—double check.
A bike between his legs and a devil may care attitude—oh, yeah.
All the girls want him, yet none of them will have him—at least not all of him, anyway. A certain appendage they can have all they want. His heart, however, is not up for grabs. The useless organ inside his chest was broken and battered, mutilated by the one woman he thought would keep it safe.
Spoiler alert: she ripped it to shreds and set fire to the pieces.
To protect himself, Tyler keeps everyone at arm's length, and never lets anyone get too close.
Then Reagan Rose Alvarez barrels into his life, and trespasses on not only his property, but straight into his abused heart. One glance is all it takes, and he's suddenly thinking about things he hasn't thought for quite some time—thoughts that a man like him should never have about a woman like her.
One moment of weakness is all it takes, and suddenly he has no other choice but to go on the offensive.
Keeping her is the only other option now.
Turns out, his heart isn't as broken as he thought it was.
The only problem is, now the little she-devil holds it in the palm of her hands, and she has no clue just how much power she holds.
---
Mercy from Fearless by Lauren Gilley
Ava Teague left for college with a busted heart and a deeply ingrained love for her biker family. She returns home to Knoxville for grad school, just in time for her father to accept the burden of president…and for Mercy Lécuyer to roll back into town, looking to patch into the Tennessee chapter once more.
Felix Lécuyer left the swamps of Louisiana for a life as an outlaw biker named Mercy, but it was his family, and the retribution he dealt because of it, that made him famous within the club. Fourteen years ago he fled New Orleans for Knoxville, to become an extractor and bodyguard within the mother chapter, guarding Ghost Teague's family, becoming a constant companion to little Ava. When she was seventeen, he finally crossed the line. Now she's twenty-two, and he's back in town as an old nemesis rears its ugly head, and puts the entire club in danger. The fate of the club is uncertain, but Mercy has no doubts about his heart; it still belongs to Ava.
---
Colby from Hero by Lauren Rowe
The first time I laid eyes on Lydia Decker, I couldn't speak. Or breathe. Or string two coherent thoughts together.
And I don't mean any of that figuratively.
I'm not talking about a guy being floored by the sight of a gorgeous woman—although, of course, Lydia is gorgeous beyond words.
No, when I first laid eyes on Lydia Decker—my physical therapist—I was lying flat on my back in the ICU, high as a kite on painkillers, breathing on a ventilator, my bones as broken and splintered as my spirit.
When I first laid eyes on Lydia Decker, she was a ray of light in the dark. Hope for the hopeless. A salve for my singed and battered soul.
She said she'd been assigned to fix me. That she was there to bring me back to life. She said helping me was her calling.
And then she touched me. Physically, emotionally, spiritually. She healed me.
And I fell in love.
But what I didn't know... what I couldn't possibly know... was that Lydia Decker needed fixing far more than I ever did.
---
Andrew from Co-Wrecker by Meghan Quinn
What do ice cream and Sadie Montgomery have in common? They're both ice cold, but one taste is never enough.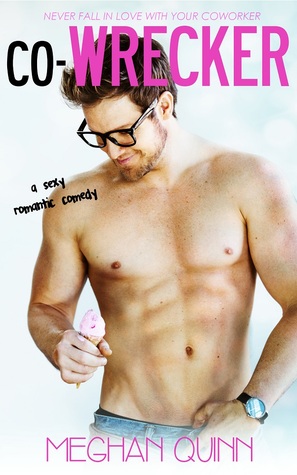 I wanted to be friends — I would have even settled for her seeing me as anything but a nerd — but there was no getting through. So just like any hard-headed, red-blooded man out there, I made up my mind.
I'd make my coworker fall for me.
I'd like to say it was simple, but like every other epic love story, all it took was one drunken night and a lot of naked courage to get the girl. For a moment, at least.
Love with a coworker is never simple, especially since Sadie's trying to keep us on the low. Not to mention her persistent ex-boyfriend who won't leave her alone. But I've never been good at giving up, and I don't plan to start now.
The whole thing is a recipe for a rocky road, but I plan to eat the whole gallon, no matter how bad the brain freeze.
---
Skylar Nixon. She's even more beautiful than I remember. Ten years ago she was an impossible dream, and now she's right here in front of me, offering everything I ever wanted.
But happiness never lasts, not for someone like me.
I have to protect us both.
****
Sebastian Pryce. He's the most complicated, frustrating, beautiful man I've ever met, and my body craves his with a hunger I've never known.
My heart is his completely.
Why won't he let me in?
---
Truman from Tru Blue by Melissa Foster
He wore the skin of a killer, and bore the heart of a lover...
There's nothing Truman Gritt won't do to protect his family--Including spending years in jail for a crime he didn't commit. When he's finally released, the life he knew is turned upside down by his mother's overdose, and Truman steps in to raise the children she's left behind. Truman's hard, he's secretive, and he's trying to save a brother who's even more broken than he is. He's never needed help in his life, and when beautiful Gemma Wright tries to step in, he's less than accepting. But Gemma has a way of slithering into people's lives and eventually she pierces through his ironclad heart. When Truman's dark past collides with his future, his loyalties will be tested, and he'll be faced with his toughest decision yet.
---
And he said, That which cometh out of the man, that defileth the man. - Mark 7:20-23
The streets of Boston are running red with blood.
It isn't the first time, either.
Forget the history of this city; it's what happened nearly nine-years-ago that continues to haunt us all.
Especially me.
They say obsessions can destroy you.
Well, I'm here to tell you that's a fact.
A serial killer played games with us once, leaving our heads spinning.
I chased them down, threw my whole life into chaos. From the very first kill, I was there.
Watching.
Analyzing.
Losing myself.
My career nearly ended before it ever began.
Then, suddenly, the killer vanished. Gone into the shadows. Never to be heard from again.
Until now.
They're back, fiercer and bolder than ever. An obsession reawakened that threatens my sanity and leads me towards a collision with a new fixation.
One more dangerous.
One much more vile.
She's everything my religion warns man to stay away from—the quintessential temptress sent to ruin our lives.
I thought the case would be what ended me.
Turns out, I'd sell my soul for just another taste of her.
---
Killian from Captive Beauty by Natasha Knight
Cilla
The Beast had Belle.
Killian Black has me.
How I got here doesn't matter, even though he says it does. Says it was my choice. He doesn't get it, though. It wasn't ever a choice for me.
And now, he's changing the rules.
The agreement was one month. For thirty days, I'd be his. He's no longer satisfied with my body alone, though. He wants my soul, too. Wants every part of me. And even though I can pretend I'm safe when I lie beneath him, this man does something to me. Something wicked.
A thing that will break me.
Killian
People suck at consequences.
Cilla made the choice. She offered the deal. I just took her up on it. So what if I changed the rules half-way in? I'm not apologizing for it.
See, Cilla and me, we're the same. She's dark. As dark as me. Something happened to her. Something bad. It damaged her.
But it's not a hero she seeks. It's an avenging angel. A dark knight. That, I can do. I'll slay her dragons, but it'll cost her, because in return, I want everything. And I'll take it.
She's mine.
---
Joshua from Deliver by Pam Godwin
His name was Joshua Carter. Now it's whatever she wants it to be.
She is a Deliverer.
She lures young men and delivers them to be sold. She delivers the strikes that enforce their obedience. She delivers the sexual training that determines their purchase price.
As long as she delivers, the arrangement that protects her family will hold.
Delivering is all she knows.
The one thing she can't deliver is a captive from slavery.
Until him.
And her stubborn slave thinks he can deliver her...from herself.
---
One week.
Home alone.
Girl genius.
Unrepentant slacker.
Big lie.
What's the worst that could happen?
Mona is a smart girl and figured everything out a long time ago. She had to. She didn't have a choice. When your parents are uber-celebrities and you graduate from high school at fifteen, finish college at eighteen, and start your PhD program at nineteen, you don't have time for distractions outside of your foci. Even fun is scheduled. Which is why Abram, her brother's best friend, is such an irritant.
Abram is a talented guy, a supremely gifted musician, and has absolutely nothing figured out, nor does he seem to care. He does what he feels, when he feels, and—in Mona's opinion—he makes her feel entirely too much.
---
Make a deal with the devil and you might get what you want, but will it be what you need?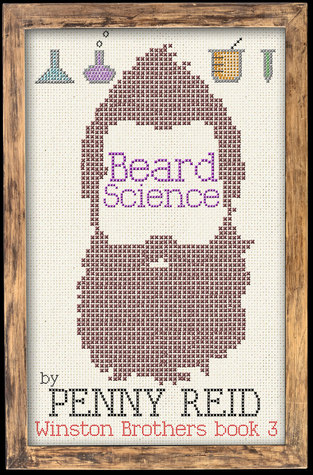 Jennifer Sylvester wants one thing, and that one thing is NOT to be Tennessee's reigning Banana Cake Queen. Ever the perpetual good girl and obedient daughter, Jennifer is buckling under the weight of her social media celebrity, her mother's ambitions, and her father's puritanical mandates. Jennifer is officially desperate.
And desperate times call for Cletus Winston.
Cletus Winston is a puzzle wrapped in a mystery covered in conundrum sauce, and now he's in a pickle. Despite being convinced of his own omniscience, extortion by the exalted Banana Cake Queen of Green Valley has taken him completely by surprise. So... what's a maniacal mastermind to do?
Likely, the last thing you expect.
---
Jethro from the Indebted series by Pepper Winters
"I own you. I have the piece of paper to prove it. It's undeniable and unbreakable. You belong to me until you've paid off your debts."
Nila Weaver's family is indebted. Being the first born daughter, her life is forfeit to the first born son of the Hawks to pay for sins of ancestors past. The dark ages might have come and gone, but debts never leave. She has no choice in the matter.
She is no longer free.
Jethro Hawk receives Nila as an inheritance present on his twenty-ninth birthday. Her life is his until she's paid off a debt that's centuries old. He can do what he likes with her—nothing is out of bounds—she has to obey.
There are no rules. Only payments.
---
Sawyer Beckett from the Evolve series by S.E. Hall
Sawyer Beckett does everything full throttle— he's fiercely loyal to his friends, always the life of the party and impossible for the parade of women in and out of his bedroom to forget.
Surrounded by true love and happily ever afters, Sawyer's not sure if he's enhancing the what-ifs in his head, or if the goddess on stage that night really is worth the search and nagging in his chest.
At the most inopportune moment possible, Emmett Young comes "skipping" back into his life...and for the first time, Sawyer is the one left wanting more. But Emmett can't give her heart; it's already committed—for life.
The only one strong enough to bring the elusive playboy to his knees is the one he can't have. Luckily, Sawyer Beckett doesn't give up easily.
---
Jameson Kane from The Kane Trilogy by Stylo Fantome
Eighteen year old Tatum O'Shea is a naive, shy, little rich girl. Twenty-three year old Jameson Kane is smart, seductive, and richer. They come together for one night, one explosion, one mistake, and Tate is hurled into space – no family, no money, and no Jameson.
Seven years later, life is going pretty good for Tate, when she runs into Jameson again. This time, she thinks she's ready for him. She doesn't have a naive bone left in her body, and she can't even remember what shy feels like. Jameson has evolved, as well – sharp words, sharper wit, and a tongue that can cut her in half. It all sounds like fun to a woman like Tate, and she is ready to play, determined to prove that she isn't the same girl he conquered once before. A series of games start, each one more devious than the last.
But as the line between games and reality becomes blurry, Tate quickly learns that Jameson has most definitely earned his nickname, "Satan". Can she beat him at his own game before someone gets hurt? Or will he leave her soulless, making him the winner, once and for all?
---
Gideon Cross from the Crossfire series by Sylvia Day
Gideon Cross came into my life like lightning in the darkness...
He was beautiful and brilliant, jagged and white-hot. I was drawn to him as I'd never been to anything or anyone in my life. I craved his touch like a drug, even knowing it would weaken me. I was flawed and damaged, and he opened those cracks in me so easily...
Gideon knew. He had demons of his own. And we would become the mirrors that reflected each other's most private worlds...and desires.
The bonds of his love transformed me, even as I prayed that the torment of our pasts didn't tear us apart...
---
King, Bear, Preppy, Smoke and Nine from the King series by T.M. Frazier
Homeless. Hungry. Desperate.
Doe has no memories of who she is or where she comes from.
A notorious career criminal just released from prison, King is someone you don't want to cross unless you're prepared to pay him back in blood, sweat, pu$$y or a combination of all three.
King's future hangs in the balance. Doe's is written in her past. When they come crashing together, they will have to learn that sometimes in order to hold on, you have to first let go.